5 Questions: ACE student helps promote sustainability, combat food insecurity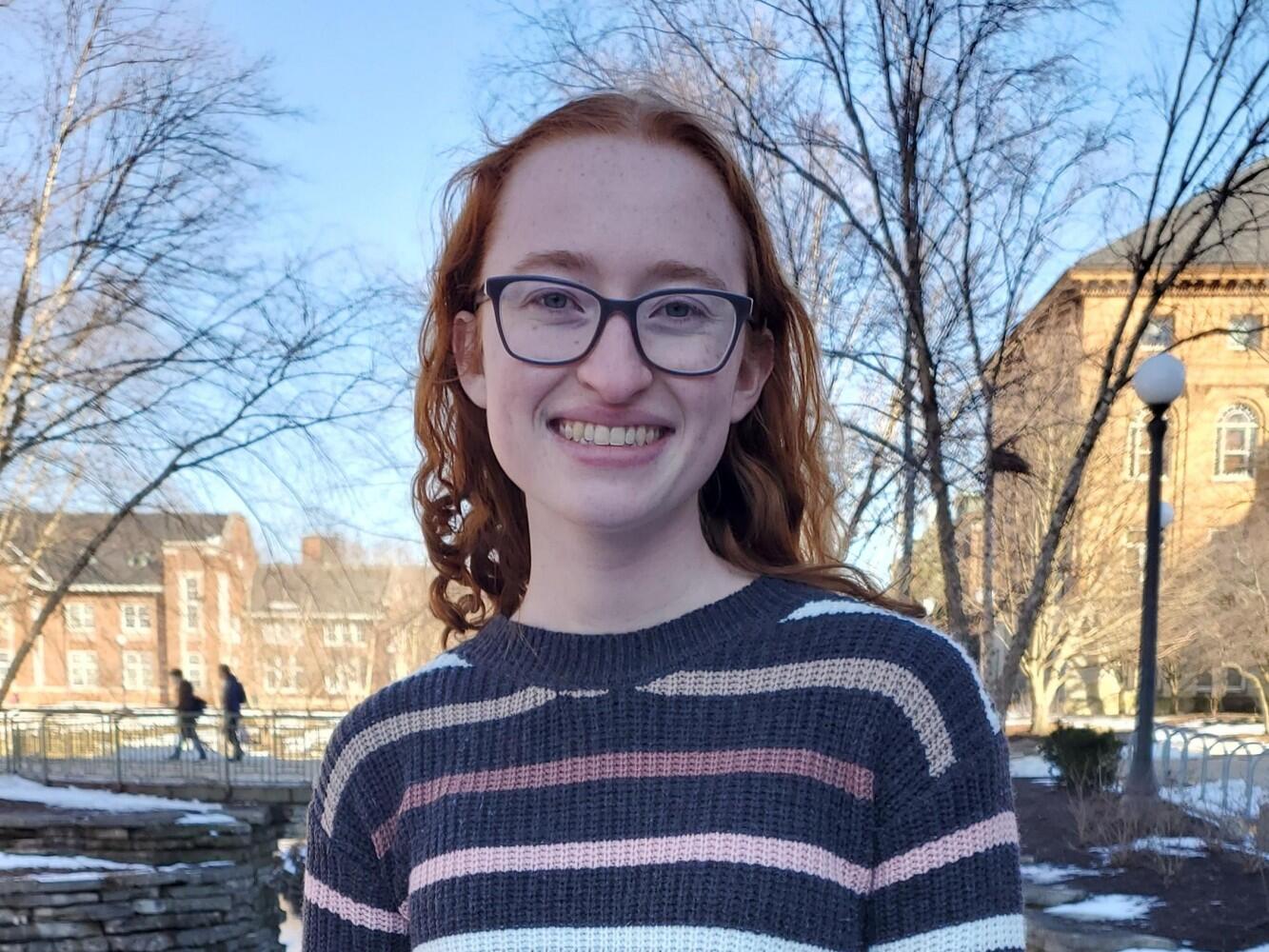 5 Questions: ACE student helps promote sustainability, combat food insecurity
This week's 5 Questions Friday features Jenna Schaefer, ACE major with environmental science focus
Where did you grow up? Do you have an agriculture background? If so, please describe.
I'm from St. Joseph, which is a small town about twenty minutes from campus. I do not have an agricultural background. The only agriculture-related experience I had before college was my job as a corn pollinator one summer.
What year are you, and how did you choose your ACES major?
I'm a second-year student in the College of ACES. I have always been interested in the environment, especially the social science aspects of the environment. Many of the other schools I looked into only had majors in environmental science, so the concentration within Agricultural and Consumer Economics in Environmental Economics and Policy stood out to me.
What do you like about the student organization(s) you're in?
I love meeting and working with students who are passionate about the same issues as me! I am most involved in the organization Project for Less, which donates excess food from dining halls to food pantries to combat food waste and insecurity. It is cool to get to know other students who care about these issues too and help people in need at the same time.
What did you learn and like about your internship(s)?
I am lucky to have an internship I love this year at the Institute for Sustainability, Energy, and Environment. I oversee Illini Lights Out, a program in which students volunteer to shut off lights around campus that otherwise would have been left on all weekend to save energy. I have also been working on expanding composting, developing an educational social media campaign, and planning Earth Month activities. I love being able to make the University of Illinois a more sustainable place and get other students involved in doing so. I have learned about working with a variety of people to develop sustainability projects and spread environmental awareness.
Why should more students check out ACES?
ACES has so much to offer! There is a wide variety of majors – more than just agriculture-related ones, which some people may not realize. All the faculty and staff that I have met in ACES are very kind and want to help students. There are also some cool opportunities such as studying abroad through ACES, which I am excited to do this summer!