ACES senior spotlights how to succeed with remote learning in the mix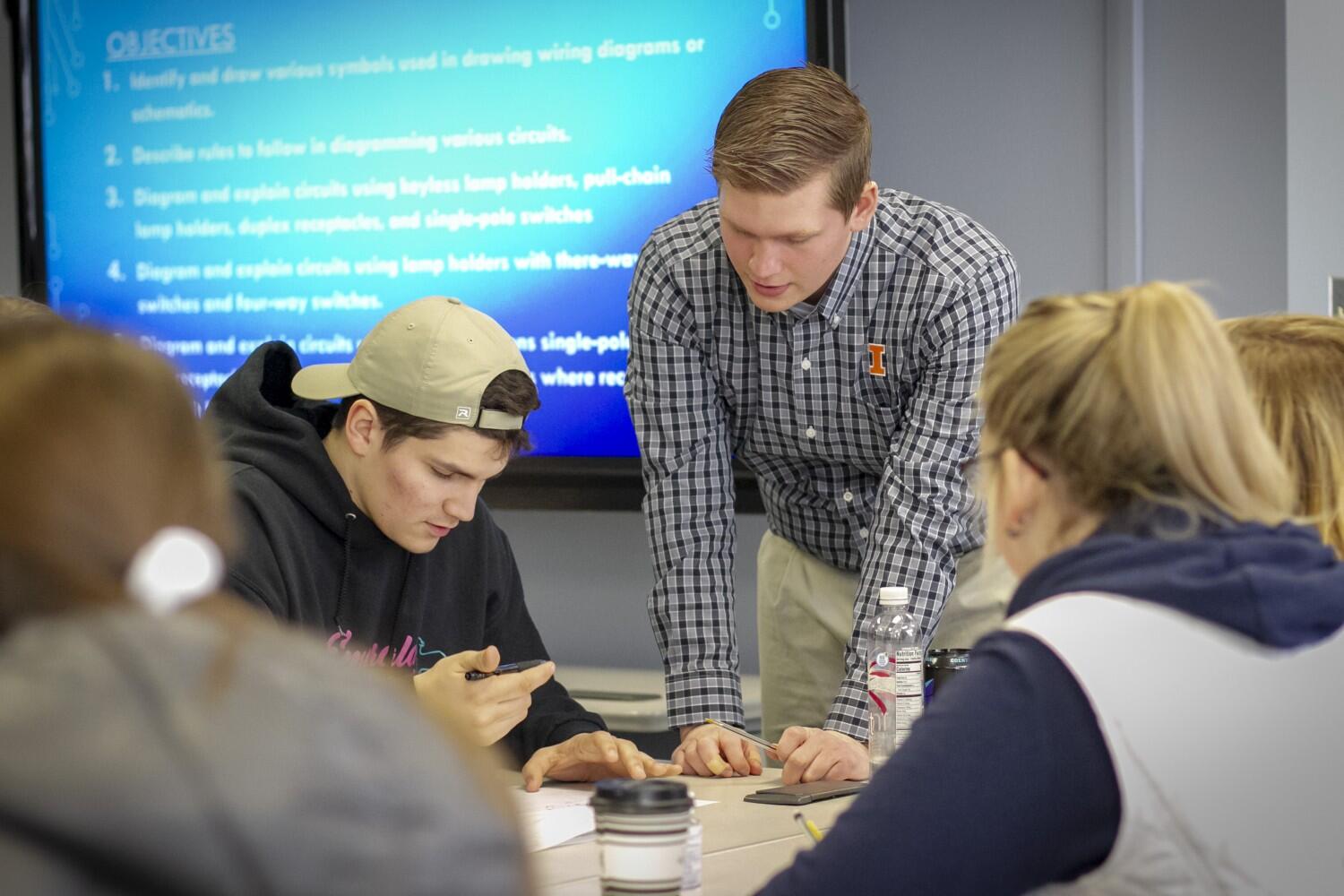 ACES senior spotlights how to succeed with remote learning in the mix
URBANA, Ill. – The unexpected transition to online classes last school year because of COVID-19 taught students a lot about themselves. Many discovered they really like online classes, but also how much they value learning in person.
Tony Dupuis, a senior in Agricultural Education, learned about the important role educators play in easing concerns about the unknown and fostering a strong community of virtual students.
Dupuis started as a pre-veterinary medicine student and assisted the vet science team. Though he liked learning about animal science, he realized he loved "advocating and teaching individuals about (the animal industry)" even more, leading him to pursue agricultural education.
The fall semester will bring new challenges, with classes conducted online or in hybrid form, as well as in-person instruction set to end by Nov. 20. Face coverings will be mandatory, social distancing needs to be the norm, and Illinois requires frequent COVID-19 testing for everyone on campus. The university also introduced the Safer in Illinois app, which shows an individual's test status before allowing entrance to a campus building.
Dupuis reflects on the spring semester when thinking about being the teacher instead of the student. He says certain aspects of online teaching surfaced as important to him for assuring successful remote learning experiences.
"I really like the idea of having a community. I think it will be a foundation for future classroom environments," Dupuis says. "That's one of the things we came to college for – networking and the ability to meet people who have the same intellectual standard but who also come from different ways of life."
In Zoom classes where turning off cameras and pressing mute is easy, maintaining a community feeling can be a challenge. Dupuis says this also can hinder effective conversations because students become shy and disengaged when not required to connect face to face.
"If you're just going to exist in your class, then what's the point of taking it?" Dupuis says.
This is especially true for major-specific classes, which he says offer "so much versatility for utilizing and learning content with student faculty."
What does it really look like when teachers encourage and foster a strong community when online classes inhibit face-to-face interactions?
Dupuis says something teachers did that made him feel more comfortable during the online transition was trying to understand the impact the pandemic may have on students' mental health. In one of Dupuis' spring classes, for example, his professor offered students one mental health day where they didn't have to come to class if they didn't feel they were in the right state of mind to be learning.
"I hope educators are just able to have an open mindset and say, 'I understand the reality that we live in as humans," Dupuis says.
Dupuis plans to be student teaching in spring 2021, and he'll use what he's learning as guidance. Specifically, he says the online transition taught him to be more innovative with how he teaches and interacts with his future students.
He's eager to use technology in creative ways to enhance students' learning experiences beyond traditional teaching tools, such as paper textbooks and notebooks.
Last semester also taught Dupuis how to prepare for his final year of college.
"I think I'm coming in with probably the best and most opened-up mind to start learning," he says. "I'm in my most optimal time to learn because I know this can all be whisked away from me at any second."
He hopes incoming freshmen will have a similar mindset as they embark on their college journey.
To them, Dupuis says, "Understand that you may not be getting the same kind of experiences that you expected to, but know that for every door that closes, there's always another one opening."
For Dupuis, attitude is everything, and focusing on your own happiness is the key to getting through these difficult times.
"Put yourself in and around happiness, and it will follow you and those close to you," he says.