Air Force Captain takes career to new heights with ACE master's degree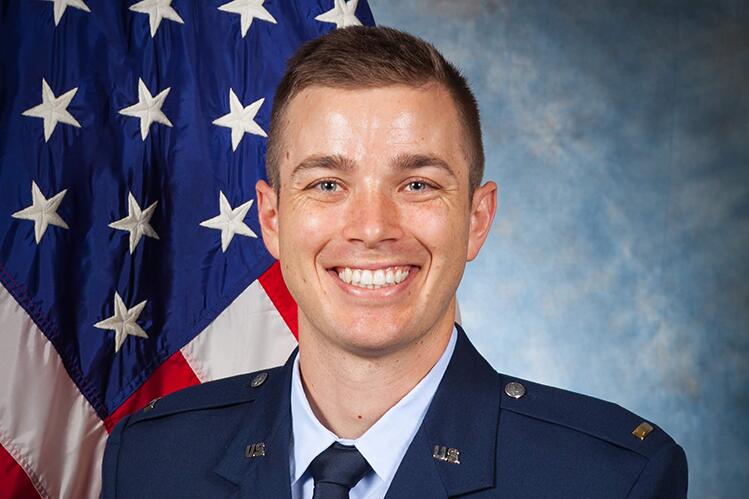 Captain Andrew Beguhl
Andrew Beguhl came to graduate school at the University of Illinois Urbana-Champaign with a different background than most.
Having twelve years in the Air Force under his belt, Captain Beguhl was ready for his next challenge and came to the College of Agricultural, Consumer and Environmental Sciences (ACES) to pursue a master's degree in agricultural and applied economics in the Department of Agricultural and Consumer Economics (ACE).
This decision was part of a desire to pursue another venture in the Air Force – becoming an economics instructor at the Air Force Academy. 
Andrew was on an assignment in Upstate New York when he learned about a program in the Air Force that would allow him to pursue a master's degree in economics and teach at the Academy.
"Economics has always been a personal passion of mine, so I prepared for two years, applied, and got selected for the program."
With several programs to choose from, Andrew began zeroing in on where to pursue his graduate studies. Something about Illinois stood out.
Image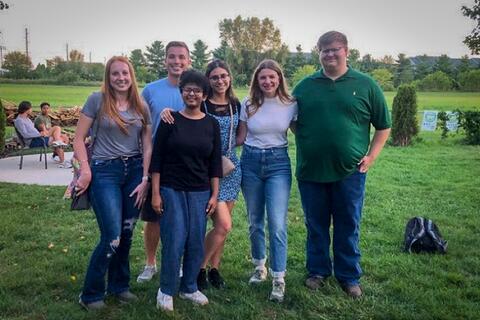 "When interviewing the department here in ACE, they made it clear that I wasn't just a number — they would mentor me and really invest time in me," Andrew said. "It wasn't originally at the top of my list, but after that, I said 'Okay, I'm going here.'"
Andrew said his status in the Air Force, and the experiences that have come with it, have prepared him and given him the tools to be successful.  
From a signals analyst in Alaska to a program manager overseeing data center modernizations around the globe, he has enjoyed that the military is constantly challenging him and forcing him out of his comfort zone.
"You have to be flexible," he said. "In the military, they encourage you to develop a broad set of experiences, so that in any situation, you have as many different tools as possible that you can draw upon to meet the challenge."
His Air Force background also equipped him with time management, a skill he put to work immediately upon arriving at the university in fall 2022, having only a year and a half to complete his degree.
"I came in with a goal, and I knew the pace at which I needed to get things done," he added. "I initially went around and interviewed professors to see if they had any projects on the back burner that interested me."
Andrew connected with professor Marin Skidmore, whose work in water quality and how it affects humans piqued his interest. The mentorship and advisement from professor Skidmore and other faculty in ACE were still more than he expected.
"The program has been amazing," Andrew said. "It isn't just taking classes; it's daily seminars, small classes, individualized attention, and course recommendations that align with my thesis and what I'm doing."
Image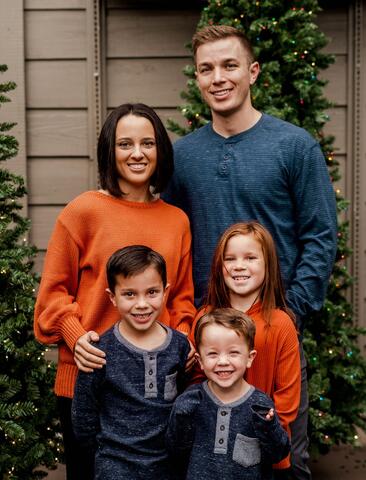 Andrew will defend his thesis titled "Measuring the impact of nutrient management planning on water quality in Wisconsin" on Nov. 16. Upon successfully defending his thesis, depositing it, and graduating with his master's degree in December, he will move on to the Air Force Academy in Colorado Springs, Colorado.
He says just as the Air Force prepared him for graduate school, his time in ACE has prepared him for his next step at the Air Force Academy.
For one, his economics training in ACE has equipped him to pass on important knowledge to his students.  
"Economics is unique because it encourages people to think causally about a problem," he said. "We teach it because we want to embed that into our cadets and make them exceptional critical thinkers. As a leader, or in the combat world, having the ability to think through things can be the difference between life and death."
Another takeaway from his time in ACE that leaves him better prepared has been the experience of working with a diverse cohort of individuals from around the world.
Looking ahead, Andrew is excited to mentor cadets at the Academy, as mentorship has been what he has enjoyed most about this career in the Air Force.
"I'm looking forward to taking these lessons there — to taking my passion to the Academy and teaching cadets."
In addition to teaching economics, Andrew will have the opportunity to pursue research or prepare for a Ph.D. He also hopes to bring an environmental economics course to the Academy.
"We are eager to see all that Andrew will accomplish at the Air Force Academy," ACE department head Sarah Low said. "Thank you for your service, Andrew."