Alumna with resilience mentality serves as diversity, inclusion thought partner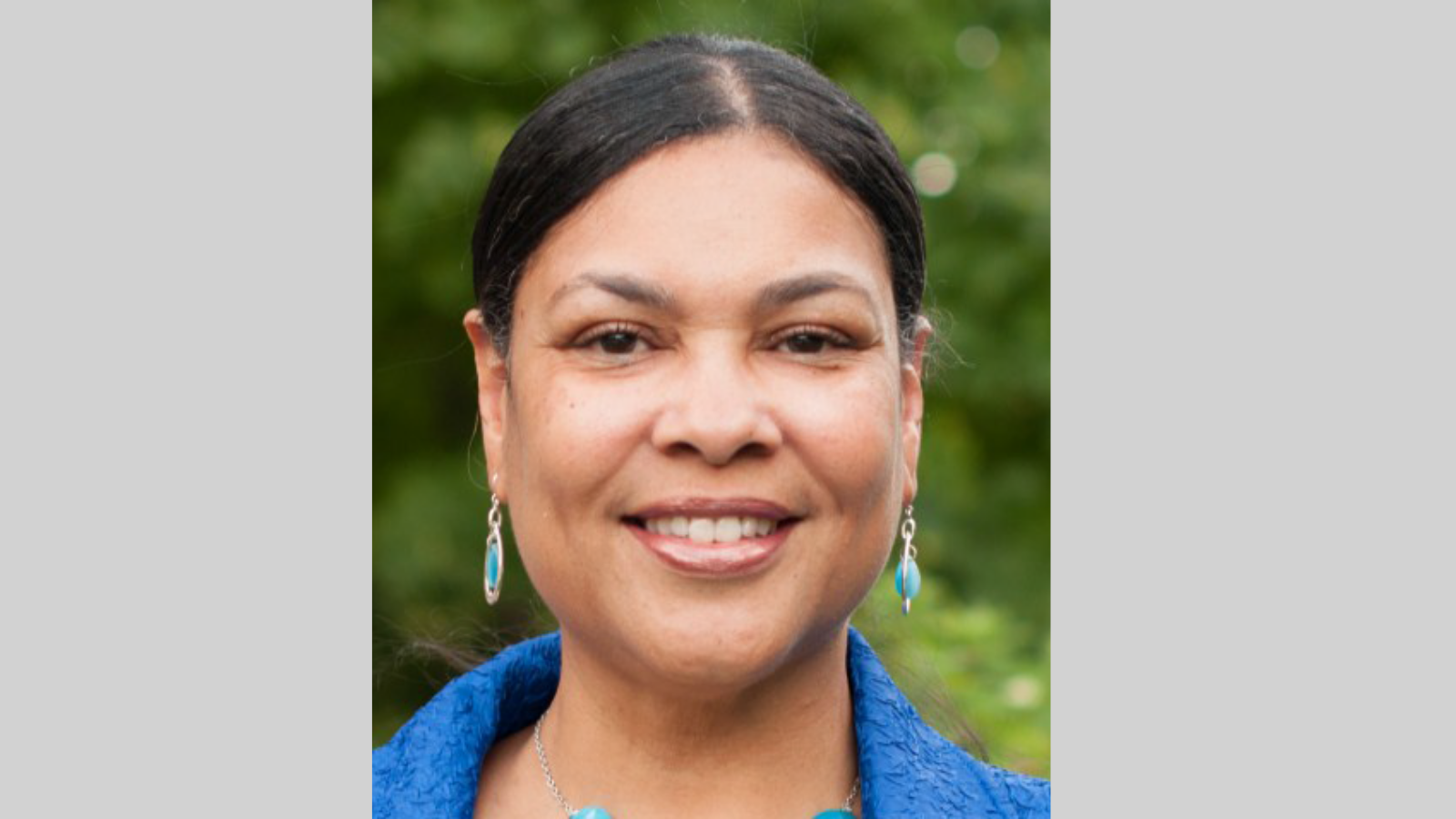 Alumna with resilience mentality serves as diversity, inclusion thought partner
URBANA, Ill. - Doris Houston's experience growing up in Chicago, and the influence of her family, "planted the seeds" of her passion for equity, diversity and inclusion, a passion that would take her from a legislative internship to championing diversity at the university level.
Houston, an alumna of the College of Agricultural, Consumer and Environmental Sciences at University of Illinois, was raised in a culture of people standing up for rights and being on the forefront of social justice. She explains that her mother, for example, was part of a group that boycotted a local grocery store for selling sub-standard food in African American communities.
Houston received her bachelor's in social work from the U of I and later returned to complete her master's and doctoral degrees in the Department of Human Development and Family Studies (HDFS). She recently began her role at Illinois State University as the assistant to the president for diversity and inclusion.
Meaning and impact have followed Houston throughout her career.
After finishing her bachelor's, Houston started working in Springfield as a legislative research intern with a focus in human services. She did background research on human services issues that potential bills could affect. After that, Houston also worked for the Illinois Department of Human Rights, an organization that investigates complaints of discrimination. A move to California for Houston and her family allowed her to get her feet wet in completely new areas of banking and real estate, areas that benefitted from Houston's background in social work and problem solving.
Return to Illinois
After spending several years in California, Houston and her family moved back to Illinois, and she began a career in the Department of Children and Family Services. Initially working in child abuse and neglect, she moved on to adoption services, where she helped children and families find stability, light, and happiness.
This is what prompted Houston to return to the U of I to study human development and family studies in ACES. Having spent years working at DCFS, she knew that she wanted to work with families and vulnerable students, and she loved the approach that HDFS took to this.
What drew Houston to HDFS in ACES was that the coursework and faculty research promoted the idea of resilience.
"[HDFS] really promoted a core value that places emphasis on family resilience as opposed to a deficit perspective. Even if families do have problems or concerns," she says. "It's still important for us to be able to treat families, parents, children as capable and resilient human beings who are able to overcome challenges. That was a big thing I saw that really drew me to human development and family studies."
Houston remembers the personal relationships in HDFS. "I never felt like a number. It was a very close-knit group."
She praises the collaboration and mentorship in the program, especially the brown bag discussions HDFS hosted during which faculty or students would share research about different topics. "I really like the model of ACES that promotes students having mentors with faculty members. That isn't always the case."
Faculty's extra effort
Houston also credits the efforts HDFS faculty made to ensure students learned about diverse families, both diversity in the country and globally. While many times this was not in textbooks, she remembers her professors going out of their way to make sure they offered readings published by diverse scholars that focused on diverse communities and perspectives. 
After her time at the U of I, Houston transitioned into her career at Illinois State University. She was initially approached by ISU faculty to teach one part-time class, and then a faculty position became available in social work. "I never intended to be a faculty member. But the opportunity presented itself, and I said 'Well, let me give it a try,' and 16 years later, I'm here."
She notes that her time in HDFS helped her contribute more to the School of Social Work at ISU. "It actually enhanced my work because I could bring the whole framework of family resilience and child wellbeing and the community piece."
In Houston's current role at ISU, she brings her social work faculty experience as a problem solver and advocate for social justice. In the newly created position, Houston serves as the central contact on campus for efforts related to inclusive excellence and diversity. This might revolve around students, faculty, hiring, recruitment, curriculum, etc. She calls herself a "thought partner" for others when it comes to equity, diversity, and inclusion measures, issues, and initiatives on campus.
Houston serves as the chair of ISU's president's Diversity and Inclusion Advisory Council. This group advises the president around issues that affect underserved and underrepresented constituents. Houston is also part of ISU's new podcast focused on diversity and inclusion that will be rolled out in this spring.
Fond, fond memories
Looking back, Houston still credits much of her passion to the time she spent at U of I. Her freshman year, she lived in the dorms at Lincoln Avenue Residence Hall. Her floor was made up of girls from different races, backgrounds, and ethnicities, and they all became great friends. They learned about each other's cultures and lives – a few of which she still calls her best friends to this day. "It was really nice. We made ourselves open to each other and learning from each other." She was also active at the Bruce Nesbitt African American Cultural Center.
For college students looking to use their majors in meaningful ways, Houston emphasizes the importance of following your passion, not just choosing a career because it pays well or looks good on paper. "In any career there are going to be ups and downs, so what gets you through the difficult times is that you feel there is that passion. Do what brings you joy."