The Academy for Home Equity in Financial Planning rolls out research, educational initiatives at the University of Illinois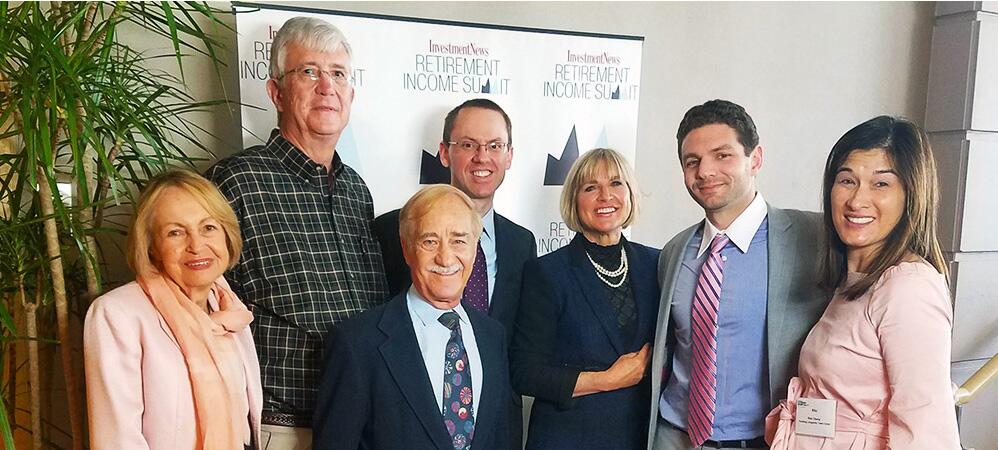 The Academy for Home Equity in Financial Planning rolls out research, educational initiatives at the University of Illinois
URBANA, Ill. ­– The Academy for Home Equity in Financial Planning has a new home at the University of Illinois in the College of Agricultural, Consumer and Environmental Sciences (ACES). The academy is a hub for research, teaching and information about the role of home equity in retirement planning.
Originally founded in 2012 by Torrey Larsen, president of Mutual of Omaha Mortgage, and Shelley Giordano, also of Mutual of Omaha Mortgage, the academy joined U of I in 2019. It is hosted by the Department of Agricultural and Consumer Economics in the College of ACES.
Academy director Craig Lemoine, associate clinical professor of financial planning, says the academy brings together academic and industry advocates focusing on home equity and retirement sustainability. It is comprised of scholars from different institutions who meet annually and contribute research and information.
"There is a lack of awareness among financial planners about the role home equity can play in retirement planning, and the academy aims to address this gap in knowledge," Lemoine says.
Conventional wisdom held that home equity should not be included in retirement planning. However, housing wealth can be a valuable asset for some retirees, particularly wealthy baby boomers, he adds.
The academy's website offers published research, news, webinars, videos, articles, and other resources. Lemoine says it has generated considerable interest and support from the financial planning industry.
The academy's work is made possible with financial support from several companies with interest in home equity in the financial planning sector, including Finance of America Reverse (FAR), Retirement Funding Solutions, Longbridge Financial, and One Reverse Mortgage.
"FAR's partnership with the Academy for Home Equity in Financial Planning is built upon our shared vision to redefine retirement and proactively address the challenges Americans face to attain their financial security," says Kristen Sieffert, president of Finance of America Reverse. "We are committed to educating the public on all of their options for retirement, including home equity. Ultimately, we partner with the academy because of the good they do in the world­, helping people work toward a holistic and sustainable retirement."
Christopher Mayer, CEO of Longbridge Financial, says, "[We are] proud to support the mission of the Academy for Home Equity in Financial Planning at the University of Illinois. The academy recognizes the importance of responsibly using home equity as one of several options older Americans can utilize to help finance retirement, and it provides valuable education to consumers and financial planners on these various choices."
Co-founder Torrey Larsen explains how the academy started: "When Shelley Giordano and I first created the original Funding Longevity Task Force, our objective was twofold: to better understand why the financial planning community was so averse to evaluating housing wealth in retirement planning, and to determine how we can best educate the financial industry and the general public in a manner that is data driven and objective around housing wealth in retirement," he says.
"Since our first meeting with experts in integrating and promoting home equity across financial planning, like Barry Sacks, Rita Cheng, Sandy Timmermann, and John Salter, many of whom are still active with the academy today, it is with great pride that I see the early objectives have been accomplished under Shelley's persistence and leadership," he adds. "The academy's members and the University of Illinois continue to be great stewards of the public's trust and will determine the next phase(s) of development around this worthy cause."
Giordano says she is pleased with the renewed focus the partnership with U of I brings to the academy's mission.
"Despite years of outreach to the financial community, wealth advisors remain woefully underinformed on the power of home equity to help clients achieve greater retirement security," she notes. "Research by our members warns that the siloing of financial advice and home finance can be dangerous. The academy hopes to reveal how distant these silos are, and encourage wealth advisors to integrate the housing asset into retirement planning.
"Recently, academy member Dr. Wade Pfau published a  book, Safety-First Retirement Planning, which bolsters the argument that choices in home finance impact a client's ability to not only establish a durable retirement plan, but prosper from investing in the equity premium in the distribution phase," Giordano says. 
The academy's 2020 goals include hosting quarterly webinars and calls for the financial planning community, integrating reverse mortgages in wealth, and discussing risk management strategies, Lemoine explains. The academy is also rolling out an academic survey to discover how financial planning professionals provide advice about credit and home equity strategies to their clients.