CABBI and Crop Sciences team achieves first precision gene editing in miscanthus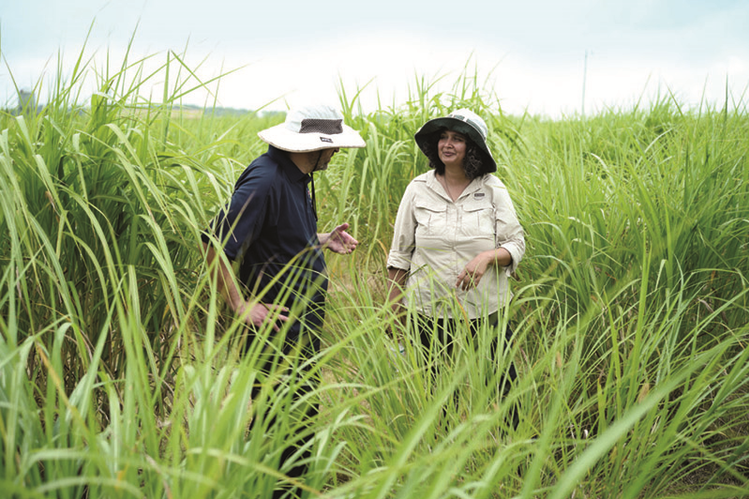 Kankshita Swaminathan and Illinois Crop Sciences Professor Erik Sacks
For the first time, researchers have successfully demonstrated precision gene editing in miscanthus, a promising perennial crop for sustainable bioenergy production.
A team at the Center for Advanced Bioenergy and Bioproducts Innovation (CABBI), a Bioenergy Research Center (BRC) funded by the U. S. Department of Energy, edited the genomes of three miscanthus species using CRISPR/Cas9 — a far more targeted and efficient way to develop new varieties than prior methods.
The results will accelerate efforts to tap the huge potential of this highly productive but genetically complex grass as a source for biofuels, renewable bioproducts, and carbon sequestration. 
To identify miscanthus lines that transformed well, the researchers screened germplasm from commercial vendors and the study's collaborators. Most of the lines were supplied by co-author Erik Sacks, Department of Crop Sciences at the University of Illinois Urbana-Champaign, who has collected germplasm from around the globe. Sacks and lead author Kankshita Swaminathan, HudsonAlpha Institute for Biotechnology in Alabama, are Deputy Theme Leaders for CABBI's Feedstock Production research. Steve Moose, Department of Crop Sciences, was a co-author, as well.