Wonder team uses student feedback to ensure robust semester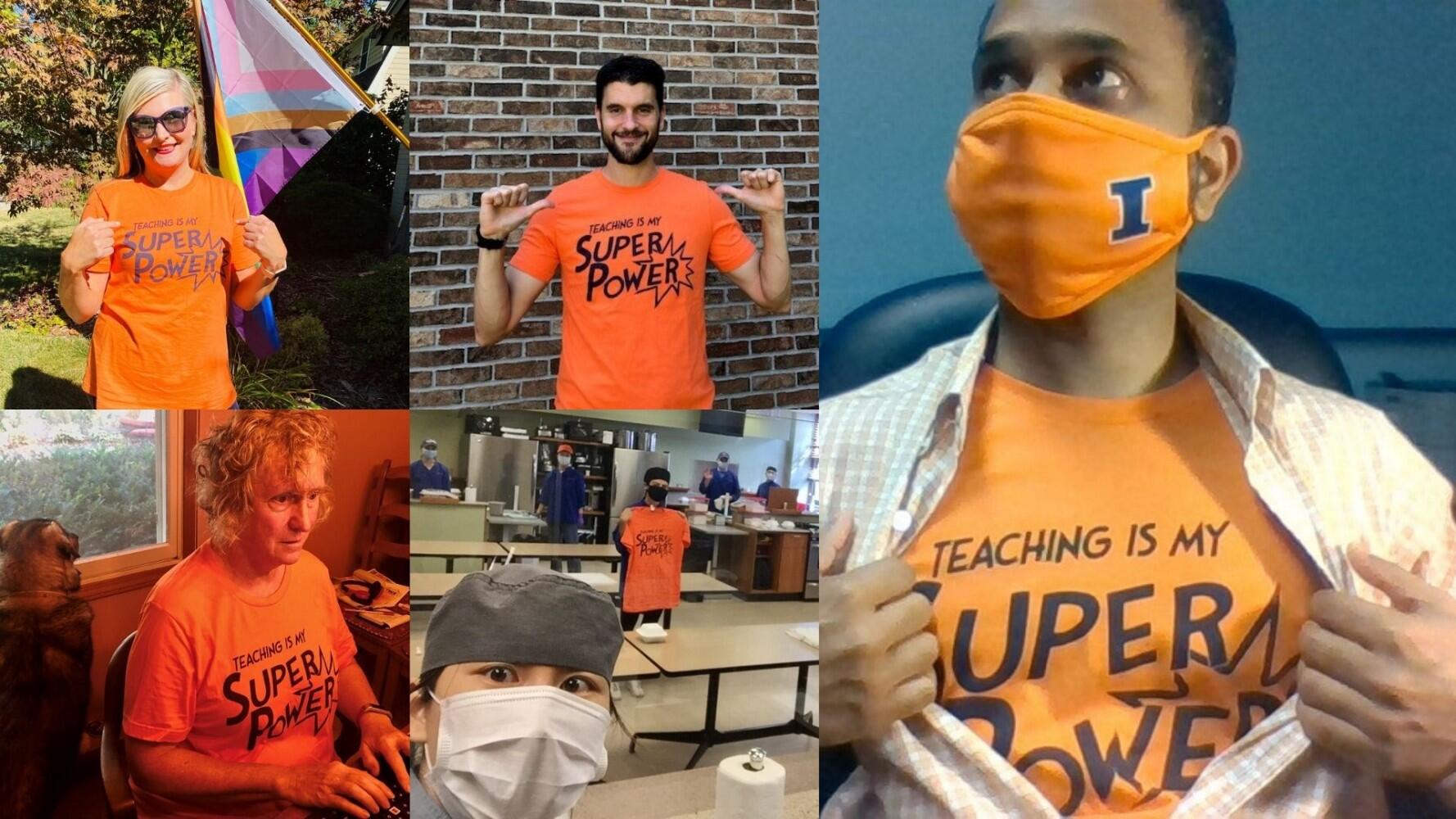 Wonder team uses student feedback to ensure robust semester
URBANA, Ill. – University of Illinois students and instructors are settling into a semester like none other thanks to a summer filled with preparations for online learning.
The College of Agricultural, Consumer and Environmental Sciences (ACES) formed its Return to Teaching Committee last spring when COVID-19 sent most people off campus. The 10-person committee focused on the smoothest possible transition to online classes by providing resources and support. That support continued as instructors prepared for hybrid learning – some remote coursework with on-campus options – this fall.
Amy Leman, assistant professor in Agricultural Leadership, Education, and Communications (ALEC), says the committee also provides resources for students.
"In the College of ACES, we provide an outstanding educational experience for all of our students, whether that is online or in person. We want our students to feel that even if their classes are online, they're getting the same fantastic experience they would've gotten in person," Leman says.
The university shared 10-day enrollment numbers Sept. 9, with ACES showing close to the same number of new and transfer students as compared to the COVID-free fall of 2019. Freshman and spring transfer applications are now open, and prospective students can learn more about virtual visits and so much more on the College of ACES future students page. ACES offers virtual options for class and group visits, too.
The Return to Teaching Committee knew not to do its work in a vacuum. The team surveyed ACES students as fall semester approached.
Leman says one of the biggest concerns students expressed was staying motivated without in-person classes to provide accountability. Students also wanted timely feedback from instructors, so weekly Return to Teachings sessions through the summer kept that at the forefront.
In part because of student feedback, Paul Davidson, associate professor in Agricultural and Bioengineering (ABE), is using a flipped classroom model where he employs Zoom breakout sessions so groups can work virtually on activities that reinforce the day's lecture topic.
"I think some classes will be even better online because instructors are forced to modify what they do so it works well online and in person," Davidson says.  
Leman made one of her classes asynchronous, meaning the class doesn't meet at a scheduled time. Instead, groups of students meet virtually to complete assignments together.
"Along with having your videos and readings on your own, you'll also have this group of people that will have shared assignments and activities to do together," Leman says. "But then, hopefully, that will give students somebody to connect with in case they have questions about other things in the course."
One of the keys to succeeding this semester is students asking for help when they need it.
"Don't be afraid to reach out and ask for help," Leman says. "Reach out to other people in your courses. If you don't know anybody, talk to the instructor about connecting you with other students so you can create a support system."
Teachers and students will find a host of tips and resources to guide them through this semester and beyond.