National Nutrition Month - Alumna Feature - Jenny Westerkamp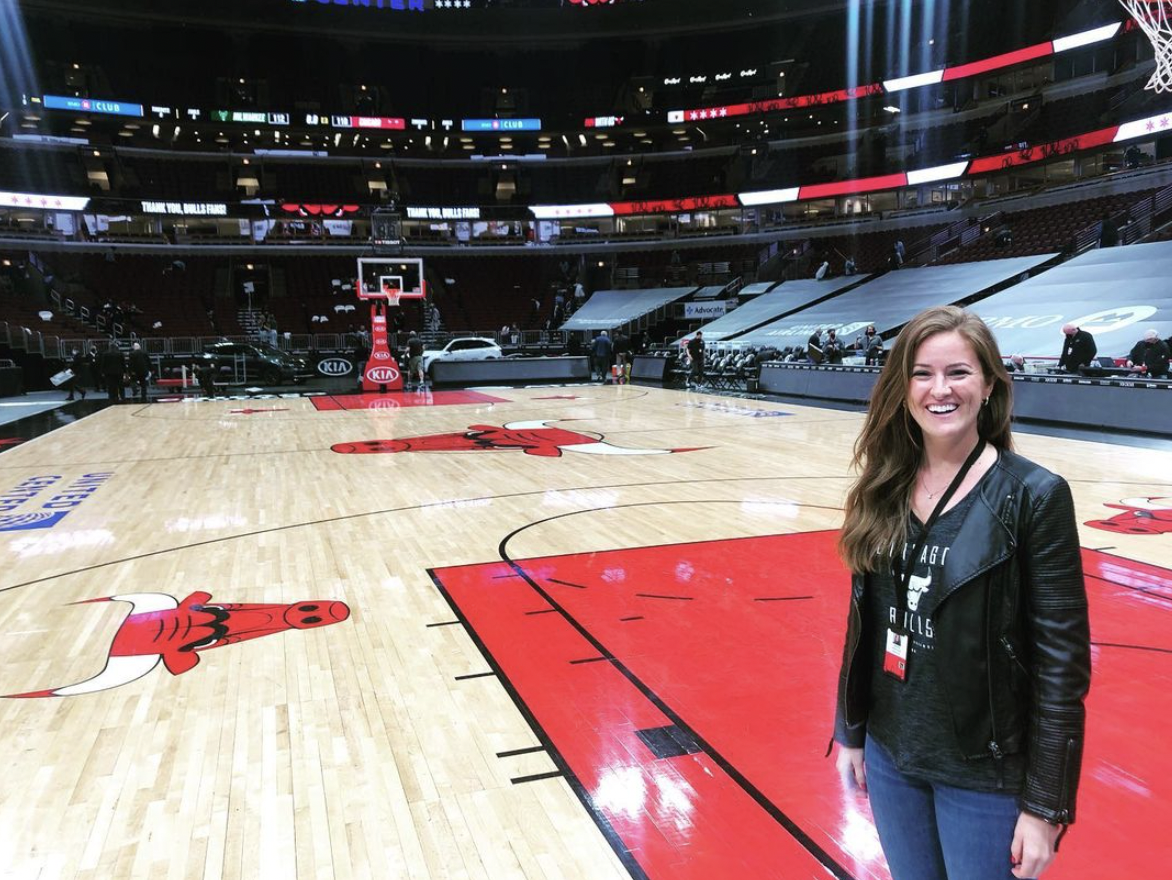 In honor of National Nutrition Month, the College of ACES proudly spotlights alum Jenny Westerkamp. She graduated with a Bachelor of Science in Dietetics & Nutrition from the Food Science and Human Nutrition department in 2008. She worked in professional sports for 13 years, including serving as the Team Nutritionist for the Chicago Bulls from 2017-2022. Now, she is a playmaker in business, serving as CEO of All Access Dietetics and assisting the next generation of dietitians. 
Reflecting on her time at ACES, she shares career, nutrition, and wellness advice to broaden the perspective of current students. 
How has nutrition evolved over the last several years? - I worked in professional sports for 13 years and from my "rookie" year to my "final" year, I saw the role of the sports RD expand tremendously from very part-time consultants to full-time dietitians, full-time chef/dietitians, and multiple dietitians supporting one team. The role of the dietitian continues to elevate in sports as well as other areas. I also see the increasing opportunity for dietitians to start a private practice and take insurance, even as brand new dietitians. 
 
What is the best nutrition advice you would give college students? I would tell college students that just like with their diet, on social media they should be aware and mindful of what they consume. If there are accounts that negatively impact your body image or relationship to food, unfollow. Find inspiring accounts from registered dietitians that share evidence-based nutrition education. 
 
What are your favorite foods and/or recipes for college students? Smoothies are amazing. Because they are made with mostly frozen ingredients, you can stock up your freezer with ingredients and not have to take trips to the grocery store for fresh fruits and vegetables multiple times per week. When I worked for the Chicago Bulls, I made my famous PB&J smoothie. A simple version of that for a college student is 8 oz of water, milk, or coconut water, 2 cups frozen berries and cherries, frozen spinach, and 1-2 spoonfuls of peanut butter. To make it a complete meal, add a scoop of protein powder. 
 
How did ACES impact your career goals? ACES was full of resources, supportive faculty, and opportunities to develop my skills and explore my career goals as a student. I feel like I got a head start on my career because I was able to explore so many different specialties outside the classroom by working with multiple professors and gaining experience with them in research, sports, food service, and community nutrition. I knew after I became a dietitian that I wanted to work in sports nutrition and have my own business. 
 
Your current job title, employer, and year of graduation from the College of ACES. CEO, All Access Dietetics, a community and resource for future dietitians. CEO, All Access Dietitians, group dietitian practice in network with Blue Cross Blue Shield and provides virtual nutrition coaching. Graduated 2008.
Jenny Westerkamp began her extensive career as the Senior Sports Nutritionist for SportFuel, Inc. For four years, she collaborated with the Rockford IceHogs, Chicago Blackhawks, and NBA Development League. 
After that, she became the Nutritionist for Kitchfix, a Chicago-based company specializing in meal delivery, prepared foods, and catering services. She joined the Chicago Cubs as the Minor League Lead Nutrition, earning a World Series ring in 2016. Westerkamp's expertise also extends to writing, as she co-authors the book, Green Foods for Men.
She has been featured in various media outlets, including Good Morning America, Today's Dietitian, and Men's Fitness.