5 Questions: A chat with ACES alum and U of I CFO Paul Ellinger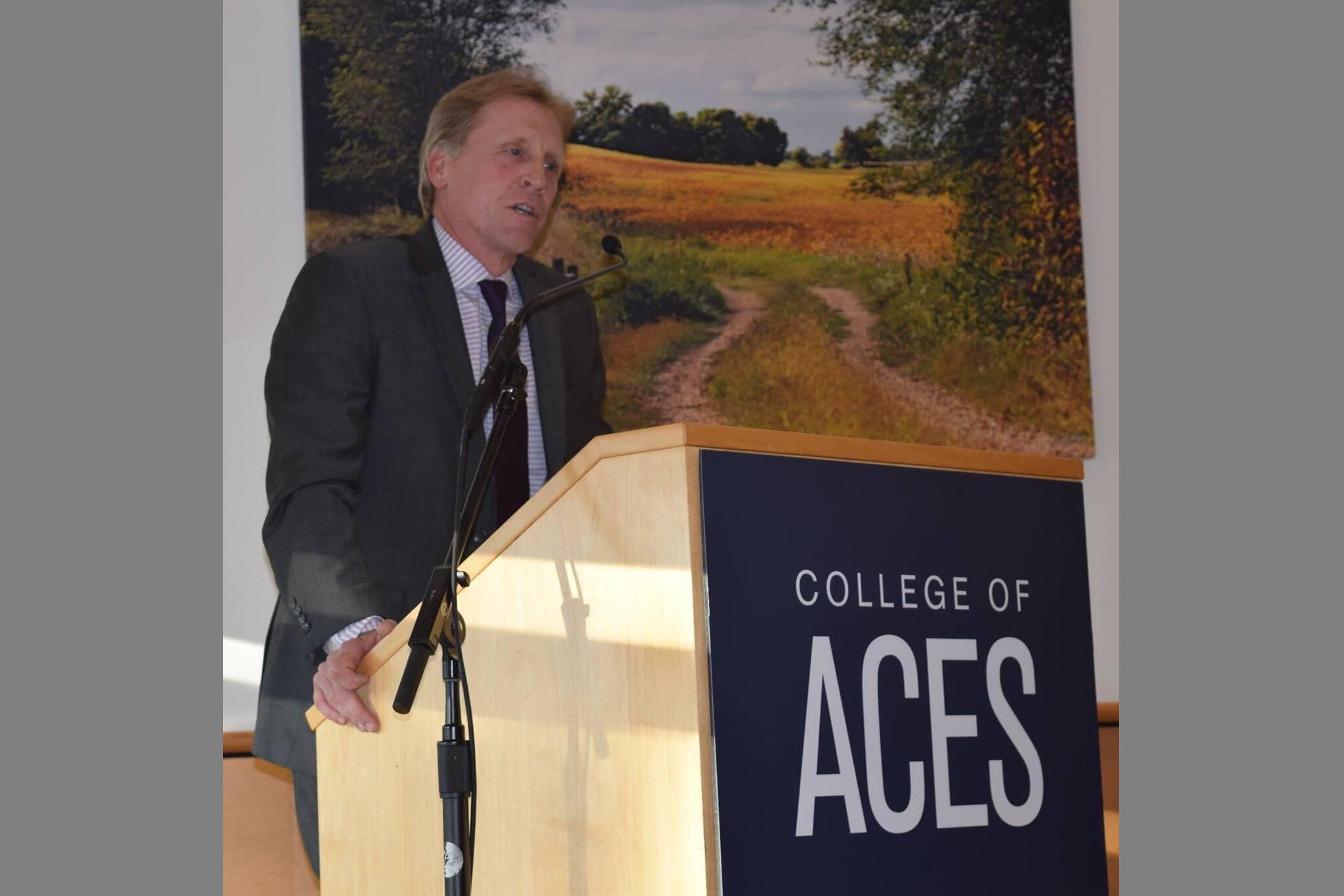 Paul Ellinger
This week we feature Paul Ellinger, newly appointed vice president, chief financial officer, and comptroller of the University of Illinois System after filling the interim role since July 2021. Paul holds a bachelor's degree in agricultural mechanization, a master's degree in agricultural economics, and a Ph.D. in finance, all from the University of Illinois. He has been on the U of I faculty since 1995, and served as head of the Department of Agricultural and Consumer Economics. 
Describe your current position at the university. 
Vice President, Chief Financial Officer, and Comptroller of the University of Illinois System.
How did your education and early career at ACES pave the way for your current role?
I finished my MS and began my career in Extension during the financial and banking crisis of the 1980s. The core elements of this initial Extension position were to help improve the quality of financial information and develop forecasting and decision tools to assist borrowers, lenders, and regulators. 
These same fundamental elements are essential in my current position. We strive to improve financial information and enhance our data systems to assist university leaders in making data-informed decisions. Enhanced budget planning, careful scenario analyses, and improved transparency have helped the university navigate recent financial challenges.
What do you consider your greatest professional accomplishment(s) so far? 
I appreciate that all my accomplishments have been team efforts. I am proud that we have been able to navigate significant university financial challenges over the past decade resulting from the financial crisis, the state budget impasse, and, more recently, the pandemic. We have modernized our budget systems and enhanced budget transparency across the system. Our budget and financial teams worked diligently to enhance our financial management systems. Despite these challenges and headwinds, we have improved our university bond rating and are in a solid and stable financial position. These outcomes result from a focused alignment of priorities and teams working together. 
What do you like to do when you're not working? 
Spending time with family is always my highest priority. I also enjoy walking my energetic and happy Labrador retriever daily at Meadowbrook Park in Urbana. We are so fortunate to have such a great local resource in our community. 
In addition, I enjoy biking and hiking, especially in our National Parks. Slowing down and taking time to see these breathtaking places on foot or from a bicycle seat allows me to refresh and cleanse my mind from my busy and hectic schedule.
What books are you currently reading (non-work)
Upon taking the recent position, I am re-reading an old classic, The Speed of Trust, by Stephen Covey. Developing a high level of trust internally and with external stakeholders, including the public at large, is critical in budget and finance-related leadership positions at a public university such as the University of Illinois. We need to instill confidence that we are optimizing the use of our financial resources. I am not sure who first said this, but the quote "We gain trust in drops but can lose it in buckets" is a good reminder that we should prioritize developing trust. We need to work diligently and transparently in budgetary and financial decisions to gain the confidence of our stakeholders. The Speed of Trust includes many industry examples that help to emphasize the importance of developing and building trust.