Division of Nutritional Sciences receives USDA Higher Education Challenge Grant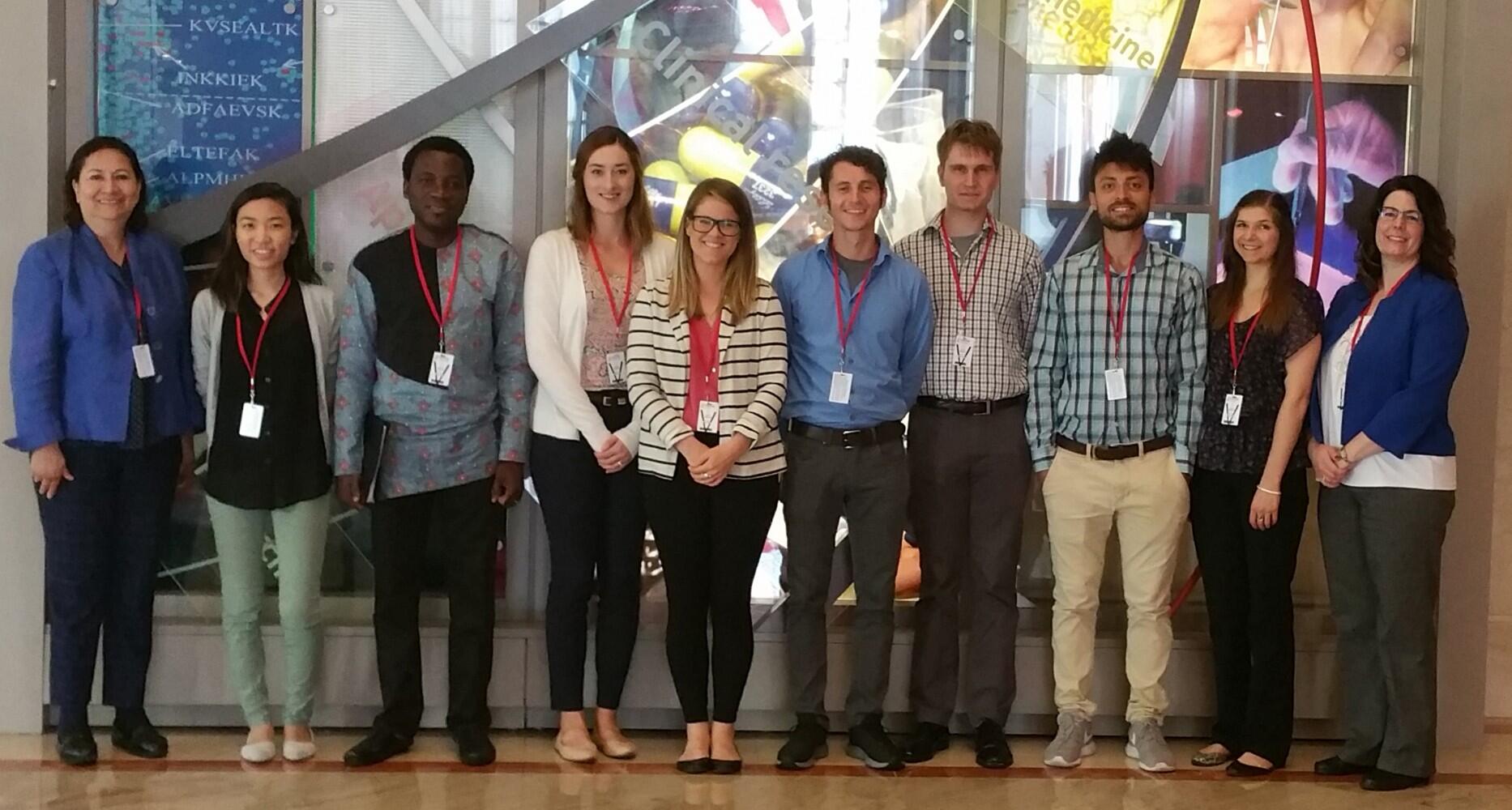 Division of Nutritional Sciences receives USDA Higher Education Challenge Grant
URBANA, Ill. ­–The Division of Nutritional Sciences graduate training program at the University of Illinois received a $150,000 Higher Education Challenge Grant from the USDA National Institute of Food and Agriculture to jumpstart development of courses as part of a proposed new certificate program focused on food/ feed regulations and nutrition policy. The new program will prepare graduate students for leadership positions in industry and government.
A team of 10 faculty and staff prepared the innovative and highly interdisciplinary grant, from five units in the U of I College of Agricultural, Consumer and Environmental Sciences: the Division of Nutritional Sciences (DNS), the departments of Food Science and Human Nutrition, Animal Sciences, Agricultural and Consumer Economics, and the Agricultural Leadership, Education and Communications program. The grant team also includes partners from industry and government. This combined academic, industry, and government expertise will provide students with team-based and multi-faced learning opportunities to ensure their success.
The grant will provide support for the development of new, in-depth courses on nutrition policy, food regulations, and scientific communication skills. It is intended to provide future professionals with the tools needed to effectively support industry's increasing regulatory needs while also preparing graduate students with increased leadership and communications skills to help solve challenges in the fields of food, nutrition, animal feed and agriculture in the years to come.
Elvira de Mejia, DNS director and professor of food science and human nutrition is the lead investigator on the grant; co-investigators are Jessica Hartke, associate director of DNS, and Melissa Prescott, assistant professor of food science and human nutrition and DNS.
"We want to develop these courses and eventually the new certificate program because it is an important gap in the professional education of nutritional, food, and animal scientists, who will be working in these highly regulated industries. There is an unmet need that includes not only understanding regulations but also developing non-cognitive leadership, science translation, and communication skills," de Mejia says.
The three-year grant will help fund the development of three new graduate-level courses in the area of science translation, food regulations, and nutrition policy, as well as an applied nutrition field course that will be held in Washington, DC. The grant will also facilitate the opportunity for participating students to build an individualized mentoring program with leaders in industry and for students to develop advanced professional skills.
Students who complete these new courses will be uniquely positioned to take leadership roles in industry and government to address challenges in human and animal health and nutrition, de Mejia says.