Former ACE professor Lyle Fettig died on Jan. 1, at age 88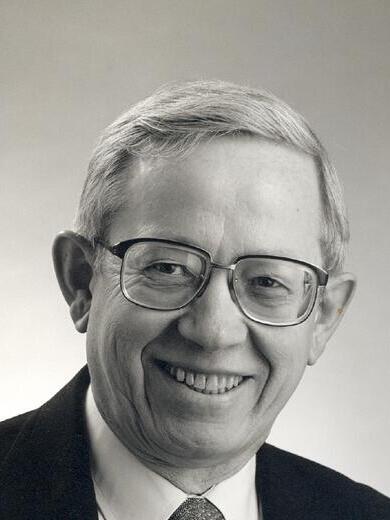 Lyle Fettig
Lyle Fettig, professor emeritus of agricultural and consumer economics, died on Jan. 1 at his home in Savoy.
Throughout his career in ACE, Fettig had a passion for teaching and advising. He was honored with the Karl E. Gardner Outstanding Undergraduate Advising award, and he was included in the ACES Academy of Teaching Excellence. He also served as associate editor of the American Journal of Agricultural Economics and was an establishing editor of the North Central Journal of Agricultural Economics.
Fettig was born in Petoskey, Michigan, and grew up on the family farm with his seven siblings. He earned his B.S. and M.S. from Michigan State University, and he served in the United States Army Reserves in the 1950s. He went on to receive an M.A. and a Ph.D. in Economics from the University of Chicago. He began his career in ACE in 1962 and was promoted to professor in 1974.
Fettig is survived by his beloved wife Patricia, their three children, and five grandchildren.  A memorial mass will be held at St. Patrick Parish in Urbana on Jan. 7 at 11 a.m.
Full obituary from Renner-Wikoff Chapel: https://www.renner-wikoffchapel.com/obituary/Lyle-FettigPhD