FSHN students cater Spice Box event to celebrate ADM Research Park investment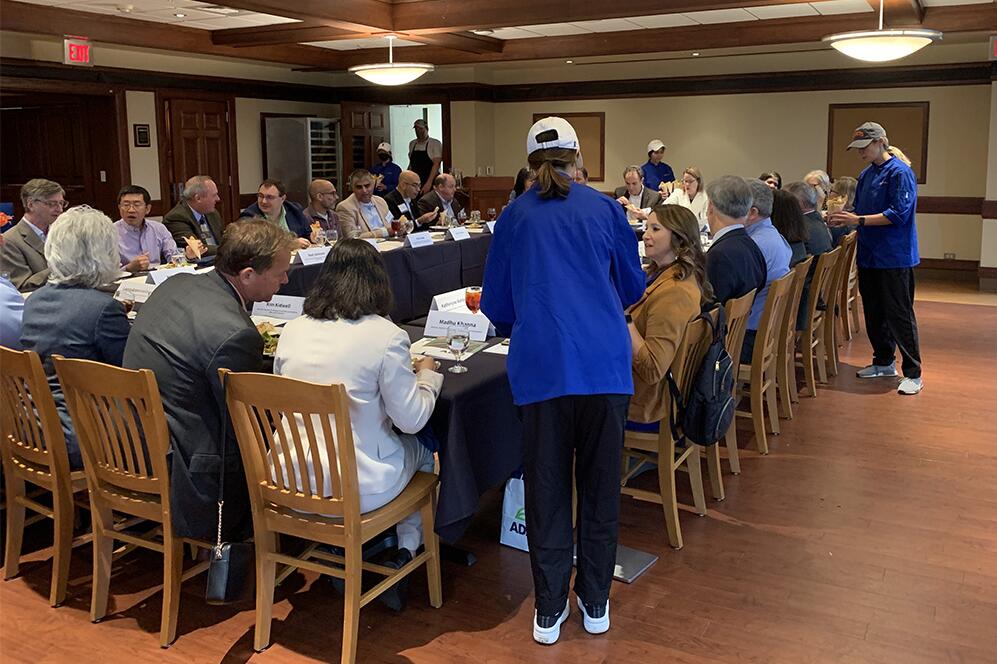 URBANA, Ill. – Food Science and Human Nutrition students helped cater a luncheon at the Spice Box for ADM, College of ACES, and University of Illinois leaders on Friday, Sept. 23. The lunch followed a ribbon-cutting event celebrating the grand opening of the ADM Science and Technology Center at the University of Illinois Research Park. The new space greatly expands ADM's capabilities at the research park and enhances ongoing cooperation between ADM and U of I.  
The center, which includes a demo kitchen and food lab, will create opportunities for students across campus departments, including food science and human nutrition, agricultural and consumer economics, animal science, chemical engineering, computer science, and more.
After the ceremony, ADM, ACES, and U of I representatives headed to the Spice Box, where they enjoyed a meal prepared by ADM chefs with ADM's own plant-based ingredients. FSHN Chef Carter Phillips and hospitality management students helped prepare and serve the food.
The Spice Box is a student-run restaurant associated with FSHN's Hospitality Management concentration.
Read more about the ADM Science and Technology Center from the Research Park.