Meet ACES alum Susannah Scaroni, wheelchair racing champion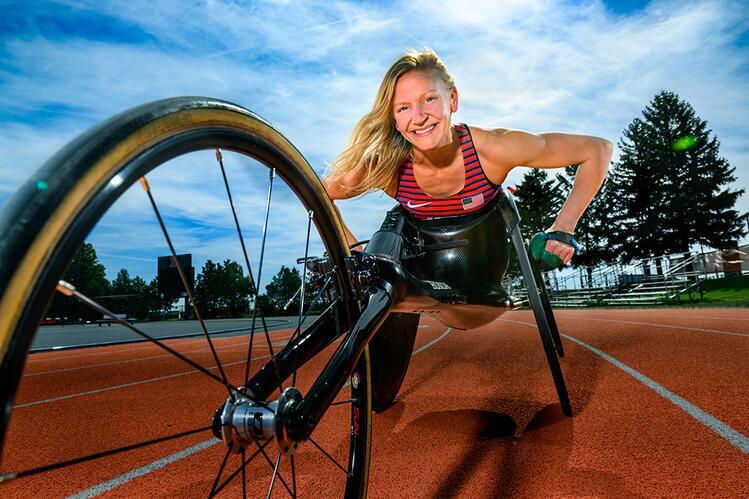 Susannah Scaroni. Photo: Fred Zwicky.
ACES alum Susannah Scaroni is a record-setting athlete. Her many accomplishments as a wheelchair racer include gold and bronze medals at the Tokyo Paralympics in 2021, a 5,000 meter world record in para-track, and record time in the New York Marathon, Women's Wheelchair Division, where she bested the time of teammate Tatyana McFadden, also an ACES alum.
Scaroni holds a bachelor's degree in Food Science and Human Nutrition and a master's degree in Nutritional Sciences from the College of ACES. She hopes to work as a dietitian for para-athletes, as well as for patients in hospitals and rehab facilities.
Read more about Scaroni in the Illinois Alumni Magazine