NRES professor Kaiyu Guan receives AGU Macelwane Medal, becomes AGU fellow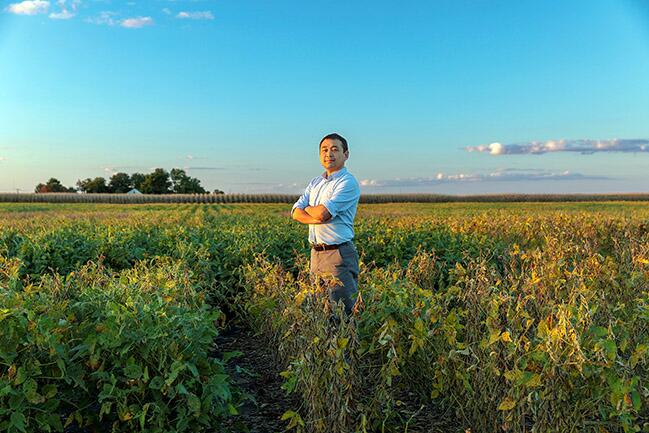 Kaiyu Guan. Photo by the National Center for Supercomputing Applications.
Kaiyu Guan, Founding Director of the Agroecosystem Sustainability Center (ASC) and a Blue Waters Associate Professor in the Department of Natural Resources and Environmental Sciences, has received the prestigious James B. Macelwane Medal from the American Geophysical Union (AGU). 
The award is given annually to three to five early career scientists in recognition of their significant contributions to Earth and space science. Honorees automatic distinction as AGU Fellows. The Macelwane Medal is named in honor of the former AGU president James B. Macelwane, who was renowned for his contributions to geophysics. 
Guan joins other scientists, leaders, educators, journalists, and communicators from around the world who have made outstanding achievements and contributions by pushing forward the frontiers of science. According to the AGU, "Each recipient embodies the AGU's community's shared vision of a thriving, sustainable, and equitable future powered by discovery, innovation, and action."
Guan founded and directs ASC, which has a mission to revolutionize agricultural systems through research, collaboration, and engagement, bridging science and practice for agricultural productivity and ecosystem sustainability. 
Read the full announcement from the Instuitute for Sustainability, Energy, and Environment.