Admitted? Explore the next steps in becoming an ACES student!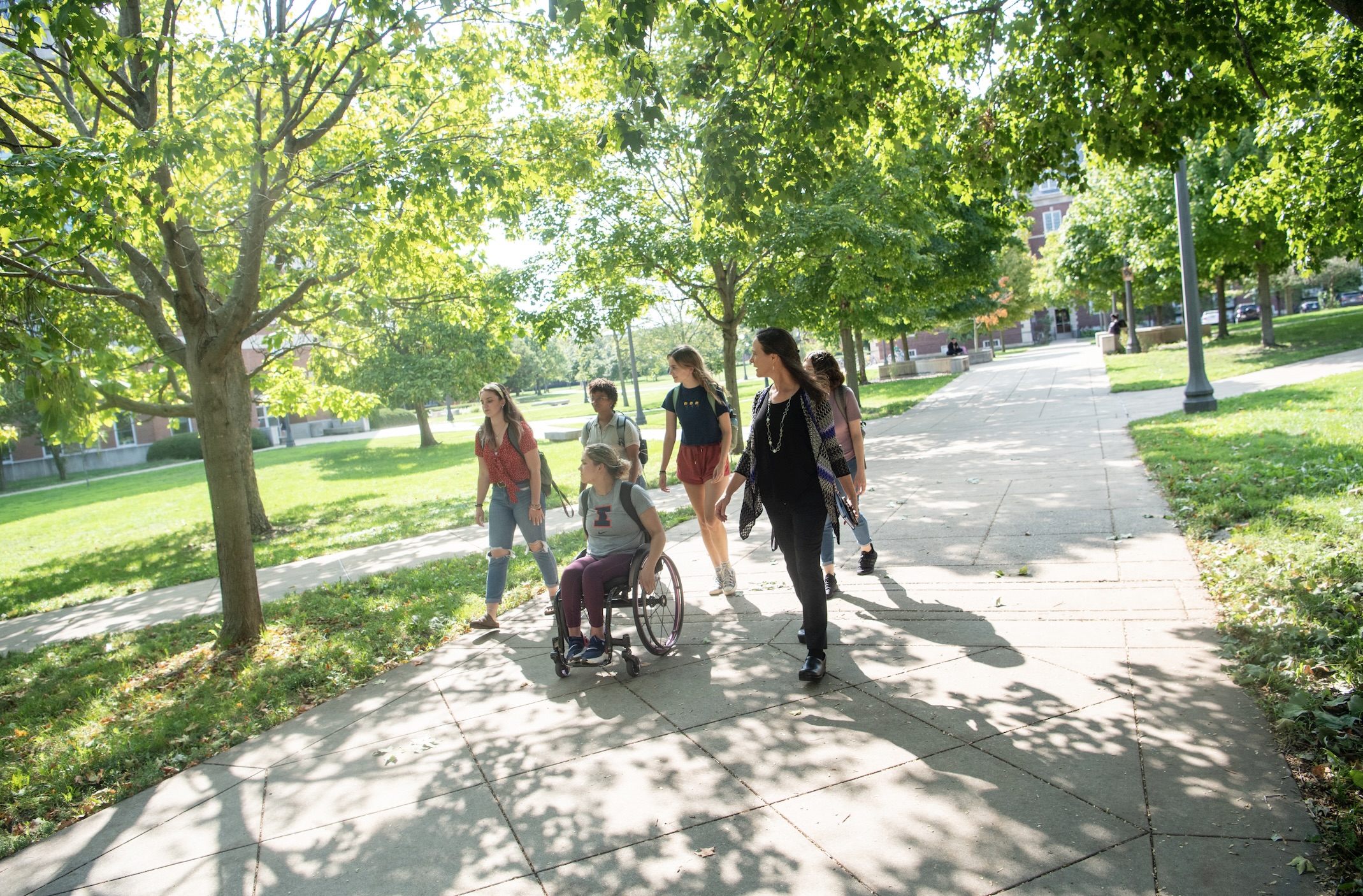 Welcome to the College of ACES!
Congratulations to our newest Illini! The excitement of seeing "You're an Illini" in your portal is just the beginning. We are thrilled to have you in the College of ACES and can't wait to support you on your journey for the next four years!
As a newly admitted student, you may be flooded with emotions from excitement to nervousness to simply wanting to complete all necessary steps to make sure you are prepared to be on campus this fall.
Here is a guide to help you navigate your next steps and officially become a part of the College of ACES. You belong here!
Accept your offer of admission
From the moment you received your admission into Illinois, you were prompted to accept your offer. This can be easily done within your myIllini Portal. Be on the lookout for emails from ACES as well that can lead you to the right place.
Follow your checklist
Your myIllini Portal serves as a one-stop shop for all things you will need. Once your offer is accepted, you will be presented with a checklist to follow. This will give you information about housing, financial aid, student resources, and everything to prepare you for your time on campus.
Visit campus as an admitted student
Make sure you take advantage of our opportunities for you and your family to visit campus this spring/summer. Both the admissions office and the College of ACES are offering numerous options to come to campus and get a taste of what it will be like to be a student at Illinois. This is a great opportunity to get your questions answered!
Be sure to register for a campus admitted visit and tour if you haven't participated in one yet. If you want a deeper dive into your ACES major and all our college has to offer, sign up for an ACES admitted student visit in addition to your campus tour.
Wondering which visit option to choose? Most majors offer small-scale visits each week. Meet with your advisor or department representative by registering through the links provided on aces.illinois.edu/admitted, or set up an appointment via email.
For a full-day experience with your department/major, sign up for our largest admitted student event, the College of ACES Admitted Student Day on Saturday, April 1.
Check your email regularly
As a newly admitted student, you may find that you are receiving more emails from Illinois than usual. Some may come from campus admissions, the College of ACES, your major department, or ACES Academic Programs. Important information about visits, scholarships, summer registration, and next steps will be within these communications.
Get excited!!
Most importantly, enjoy the excitement of becoming an Illini! You are about to begin a journey that will help you grow personally, professionally, and academically to prepare you for your career and life moving forward. This is a joyful time, and we are here to help you make the most of it. ACES faculty and staff are available for support for the next four years.
Don't hesitate to reach out to visitaces@illinois.edu if you have questions during this process. Make sure to follow the College of ACES on social media and explore our website to get more information about research opportunities, student organizations, and programs we offer.
We can't wait to see you on campus this fall, and welcome to Illinois!