Crop sciences professor named University Scholar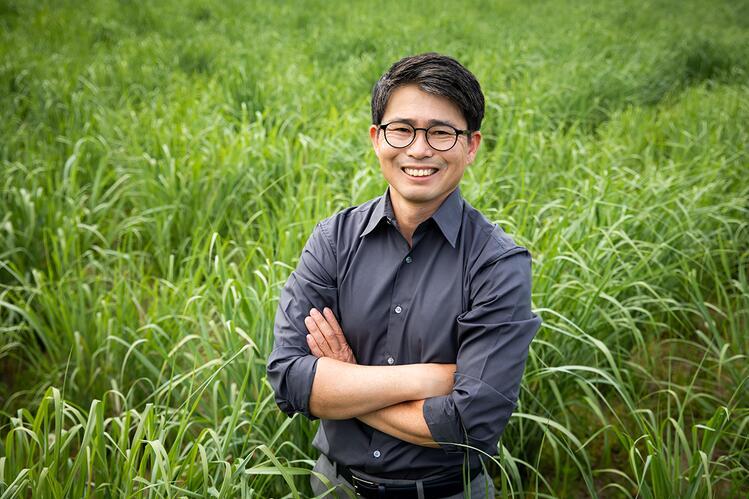 D.K. Lee
URBANA, Ill. -- Professor D.K. Lee, Department of Crop Sciences, has been named one of five University Scholars at the University of Illinois Urbana-Champaign campus. The honor recognizes excellence in teaching, scholarship, and service and is presented by the University of Illinois System to faculty members from the Chicago, Springfield, and Urbana universities.
Lee studies the improvement and optimization of crop production. His focus is on crops that deliver renewable energy to a growing human population adapting to a changing climate. After spending several years examining the bioenergy feedstock potential of various grass species and annual crops, Lee's current focus is native perennial species that provide ecosystem services such as reducing greenhouse gas emissions, improving soil and water quality, and increasing biodiversity.
Lee is extremely active in translating his research to stakeholders. He has established numerous demonstration and on-farm research plots for outreach activities through Illinois Extension, a unit within the College of Agricultural, Consumer and Environmental Sciences, and routinely speaks at field days and grower meetings. He also provides technical advice to governmental, nonprofit and private organizations. In addition, Lee serves as director of online programs for crop sciences. 
Begun in 1985, the University Scholars program recognizes faculty excellence and provides $15,000 to each scholar for each of three years to enhance their academic career. The money may be used for travel, equipment, research assistants, books or other purposes.
"We value the critical role of our diverse, world-class faculty in maintaining the University of Illinois System's preeminence as a global leader in higher education," said Nicholas Jones, the System's executive vice president and vice president for academic affairs. "Continuing to support their efforts remains a top priority, and recognition as a University Scholar is one example of how we look to demonstrate that.
To read about the other awardees, read the full announcement.