New center employs economic tools for sustainability solutions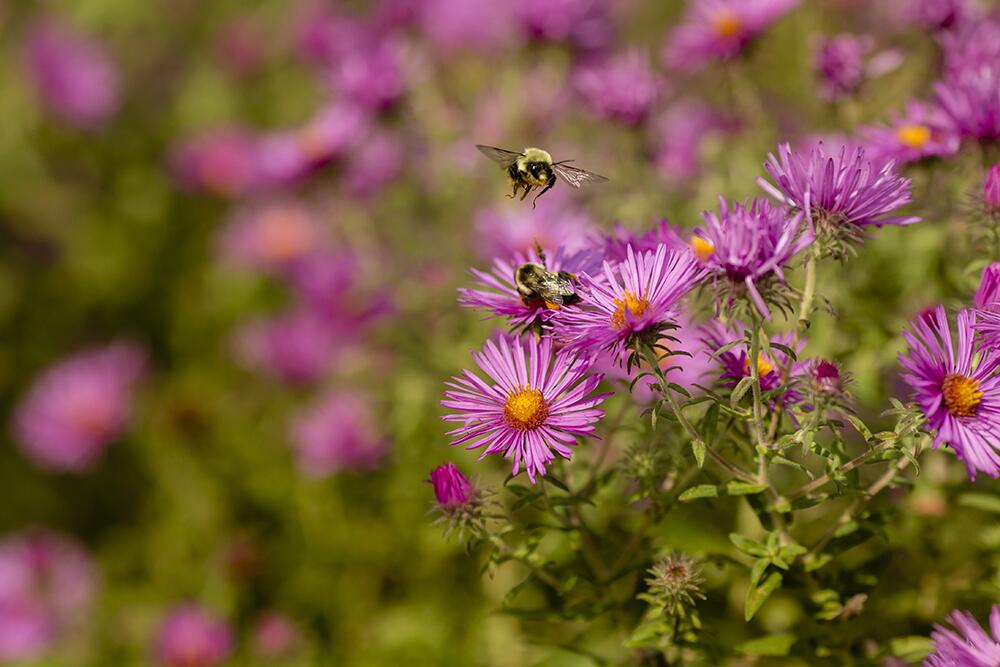 New center employs economic tools for sustainability solutions
URBANA, Ill. – A group of applied economists launched a new research center this week at the University of Illinois. The Center for the Economics of Sustainability (CEOS) is made up of agricultural, development, environmental, financial, and consumer economists who collaborate with stakeholders and researchers from many other disciplines. Together, they study how best to manage natural resources and how to design policies and markets to achieve sustainability at the lowest possible cost.
"There are limited resources to protect nature, and success depends on making accurate, unbiased information available for those making decisions and allocating money to sustainability efforts," says CEOS co-director Amy Ando, professor in the Department of Agricultural and Consumer Economics at U of I.
When people think about sustainability, they might assume those studying it should be natural and physical scientists, not economists, Ando notes. So why economics?
"Economists do several things that are vital for finding sustainability solutions," she explains. "For example, we are good at estimating and comparing the costs and benefits of different options so people can make well-informed choices about how we want to move forward.
"We also understand human behavior and markets, so we can predict how sustainability efforts will affect financial bottom lines and when human responses to policies might undermine efforts to improve the environment. And our top-notch statistical work can identify the true impacts that humans and the environment have on each other in complex systems."
CEOS researchers are working in the areas of sustainable food and agriculture; land and water stewardship; energy and environment; and sustainable communities. Recent CEOS-affiliated research includes analysis of how popular pesticides have led to bird biodiversity loss in the grasslands; a cost breakdown of how to prevent the next pandemic through land conservation and wildlife trade regulations; and how community park access impacts gentrification in Chicago.
The new CEOS website offers a user-friendly library of up-to-date peer-reviewed articles, working papers, and public data sets for those interested in gathering information within a certain research focus area, as well as opportunities to connect or collaborate with CEOS researchers on projects that address, for instance, regenerative agriculture.
"What is exciting about CEOS is that it applies economics to address a wide range of critical sustainability challenges facing us both regionally and globally. These challenges are too large for any one individual to address. We seek to collectively find solutions by working together and addressing these issues from different perspectives using a range of approaches," says CEOS co-director Madhu Khanna, distinguished professor in agricultural and consumer economics at U of I.
CEOS is primarily made up of faculty and graduate students in the Department of Agricultural and Consumer Economics and is supported by the College of Agricultural, Consumer and Environmental Sciences (ACES). This strategic placement enables collaboration with scholars in ecology, crop science, engineering, urban planning, data science, policy, and law.
It is also essential to the group's mission to work with practitioners outside of the university. CEOS engages with stakeholders like agricultural production groups, environmental policymakers, and community advocates working towards sustainable food production, energy use, and urban development.
Visit ceos.illinois.edu for resources, connection points, and opportunities for research and collaboration with CEOS faculty, students, and affiliates.