Global Classroom connects ACES students with peers around the world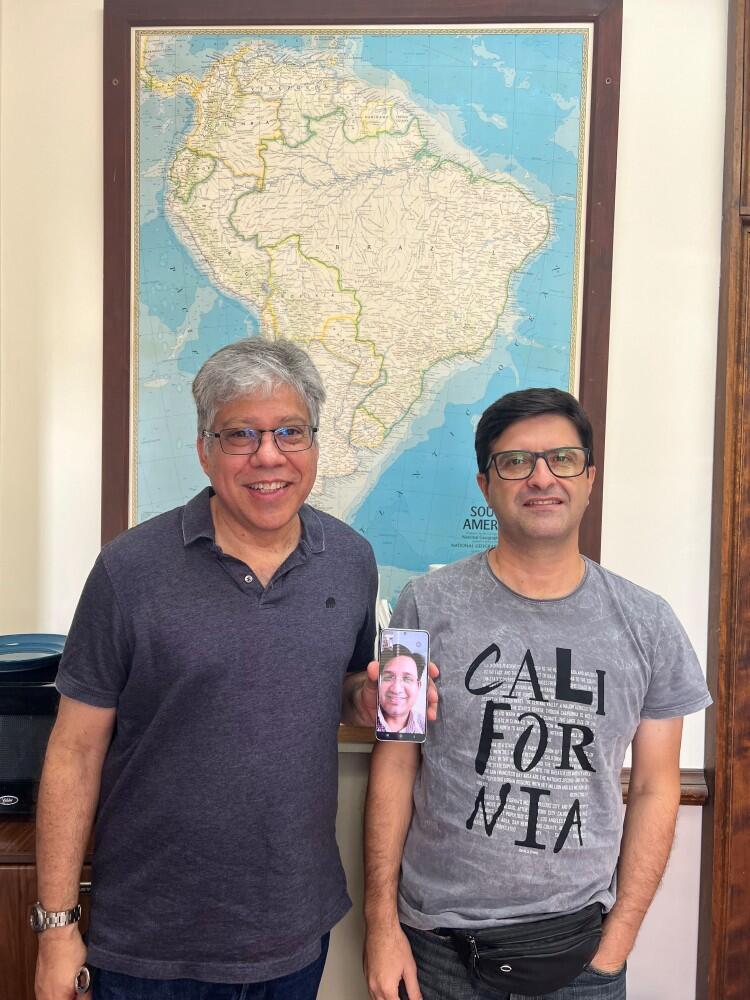 Global Classroom connects ACES students with peers around the world
Partnering with peers across three continents, ACES students worked to solve global water problems under the instruction of three lecturers located in Germany, Brazil, and the U.S.
"It was truly a global classroom," says Jorge Guzman, a research assistant professor in the Department of Agricultural and Biological Engineering (ABE) who developed ABE 498 for spring 2022 with colleagues from the Center for Development Research, Germany, and the Federal University of LAVRAS, Brazil.
In response to the worldwide pandemic, the virtual and global format of "Solving water problems in the critical zone" was one of two new classes developed in ACES as part of the Illinois Global Classrooms initiative.
The students collaborated to solve international water quantity and quality problems, including ecosystem services, water scarcity, and pollution.
Using connections he made throughout his career, Guzman applied for the Global Classrooms grant with co-instructors Carlos R. de Mello, Federal University of Lavras, Brazil, and Navneet Kumar, Center for Development Research, University of Bonn, Germany.         
"I quickly found mutual research interests with Carlos at a virtual mixer hosted by the ACES Global Academy. I met Kumar years ago during his fellowship in the United States. We are all working on modeling aspects of water management, so it made sense to combine our perspectives," Guzman says.
The course was taught twice a week synchronously and included six seniors from ABE, two students from Brazil, and 10 international students based in Bonn.
During the first half of the course, the students learned concepts from all three instructors. After spring break, they began working on their group projects, which were a testament to the interdisciplinary and geographically diverse nature of the class.
The projects included:  
Analysis of the further implementation of the interdisciplinary Khorezm Project in the Aral Sea Basin in Central Asia / Evaluating the science

Water Availability of Corrente River Watershed: Analysis of Temporal Trends and the Effects of Climate Changes on its Rainfall and Streamflow

Analyzing the drought of the Gunnison River Basin within the Colorado River Basin

Evaluation of the effects of droughts on hydroelectric power generation at the Furnas Reservoir"

Land Use Changes and Their Impact on the Hydrological Cycle Processes in the Yantze River Basin Delta, China
"The course was a great success and will likely continue into the future. We are collecting feedback and making improvements for next time," says Guzman, who hosted de Mello on the University of Illinois campus in May as the class concluded.  
Global Classrooms based out of Illinois are sponsored by ACES Study Abroad, the ACES Office of International Programs, and International Programs in Engineering (for the international water course). Support for Illinois Global Classrooms is provided by ACES, GIES, GRAINGER, LAS, Illinois Abroad and Global Exchange, and the Illinois Global Institute. Learn more about Global Classrooms at Illinois here.