We wouldn't be able to support our minority constituents without the dedicated support of our advisors, executive board, and committee chairs. Their commitment to and collaboration with local and regional communities enhances recognition of agricultural and related sciences and supports academic and professional opportunities.
Advisors
Body
Image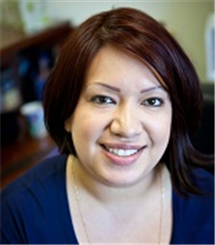 Diana Rodriguez
Advisor and Coordinator of Diversity Programs
773-540-1990
drodrgz1@illinois.edu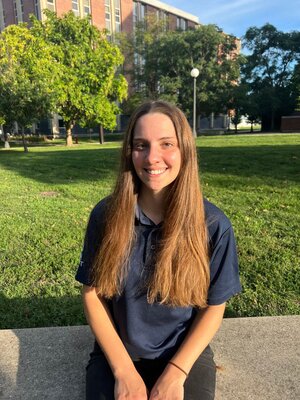 Kristine Schoenecker, President
Senior- Natural Resources & Environmental Sciences 
Hello! My name is Kristine Schoenecker, and I am a senior majoring in Natural Resources and Environmental Sciences with a concentration in Fish, Wildlife, and Conservation Biology and a minor in Anthropology.
My MANRRS journey began my senior year of high school when I joined my school's Jr. MANRRS Chapter, and I've been involved with MANRRS ever since. During my freshman year of college, I was just a general assembly member, but during my sophomore and junior years I took on a leadership role in the organization as the secretary. This year I am honored to be the President of such an amazing organization.
I love MANRRS because it is a second family for me on campus! MANRRS fosters a positive community that I know will always support me. I am so excited to lead our chapter forward.
Fun Fact: I studied abroad in Sweden( Summer of 2022) where I learned about climate change in Arctic communities.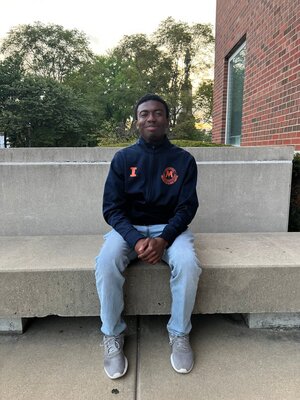 Jarvis Williams, Vice President
Junior in Engineering Technology and Management for Agricultural Systems
Hello everyone, my name is Jarvis Williams! I am honored to be serving as your 2022-2023 MANRRS Vice President!  
I have been a collegiate MANRRS Member for over 2 years, starting as a freshman!  I was also a former Jr. MANRRS member as well in my high school, CHSAS- Chicago High School for Agricultural Sciences.
I truly love MANRRS because of all the professional development and mentorship that others and I can learn and benefit from in the field of agriculture! I am extremely excited for this school year being on the E-Board for me to learn from and inspire others. I am also looking forward to the various events that MANRRS holds on the chapter, regional, and national levels. These events will be great to engage with other members and peers.
Within this role, I hope to not only serve the chapter but to be in collaboration with everyone. I'm looking forward to a successful school year within MANRRS! LET'S GO!
Fun fact:  I enjoy playing instruments such as the drums, piano, and a bit of ukulele.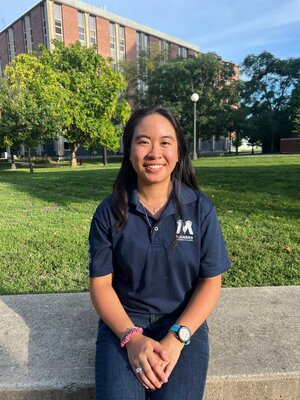 Nguyen Ha, Secretary
Junior in Natural Resources & Environmental Sciences 
Hello, my name is Nguyen Ha, and I am the UIUC MANRRS chapter's secretary for the school year of 2022-2023. I am a current junior studying Natural Resources and Environmental Sciences with a concentration in Fish, Wildlife, and Conservation Biology.  
I have been with MANRRS ever since my freshman year at UIUC. I was a general member during the fall semester of my freshman year, and then I became the community service committee chair during the spring semester and continued that role into my sophomore year. I have loved being part of MANRRS so far, and I'm so excited to see what this year brings for us. I can't wait to see all of the MANRRS members again and to invite new people to join our chapter to help bring more opportunities to minorities.
I love learning, and MANRRS has worked hard every meeting to bring in speakers and workshops to help teach all members about different things, so I'm excited to continue that this year.  
Fun Fact: I enjoy solving the Rubik's cube in my free time!
Esmeralda Lopez Tresurer
Junior in Animal Sciences (Pre-Vet)
Hello, my name is Esmeralda López, and I am originally from the Southside of Chicago. I am a Junior majoring in Animal Sciences with a pre-veterinary concentration.  
This is my third year in MANRRS at the University of Illinois and I am very fortunate to have found a home away from home and a family within MANRRS. This school year will be my second year serving on the E-board, but my first time as the Treasurer. I am very honored to work with this year's wonderful E-board members and bring opportunities to all our members!
When I am not in MANRRS or working on ideas for socials or fundraisers, I am constantly on the move finding opportunities to expand my knowledge and experience with animals. This semester I will be working with incoming Animal Science students as an ambassador, at the horse farm, and volunteering at an animal clinic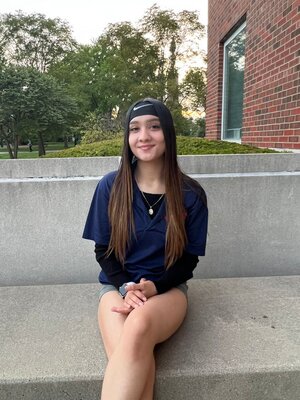 Stephanie Torres, Historian
Junior in Animal Sciences (Pre-Vet)
Hello everyone, my name is Stephanie Torres, and I am a junior majoring in Animal Sciences with a pre-vet concentration. It is my pleasure that I will be the Historian for the chapter this upcoming year.
As a historian, my main responsibility is capturing photos at all of our events like our socials, meetings, and community service events while keeping our social media updated with announcements and photographs. With that being said, I hope you all can join us and become a part of MANRRS I I became a MANRRS member knowing I'd be one for life.
As a minority, especially in a science related field, MANRRS has always made me feel included. Being a part of Jr. MANRRS in high school motivated me to become a member in college and later run for the historian position on the E-board. I'm proud to say I am part of an amazing organization! Representing MANRRS through many of the social media posts makes me proud because now I get to advertise and showcase our GA meetings to everyone and potential members.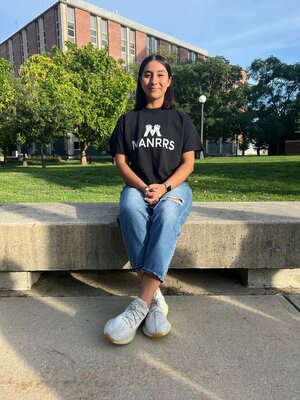 Ashley Equihua, Jr MANRRS Chair
Sophomore in Food Science & Human Nutrition (Pre-Med)
Hello everyone! My name is Ashley Equihua, and I am a sophomore majoring in Food Science and Human Nutrition with a minor in Chemistry on the pre-med track. I am currently serving as the Jr. MANRRS committee chair where I previously held this position as a co-chair.
I take on the role of planning activities and events promoting the College of Agricultural, Consumer, and Environmental Sciences as well as MANRRS among high school students.   I am most looking forward to expanding membership in order to maximize success in several individuals' future careers.  
Fun Fact: I studied abroad in Panama over the summer where I learned about their agricultural and environmental systems.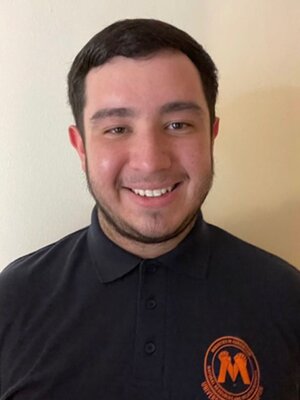 Vitaly Capitaine, ACES Council Chair
Sophomore in Animal Sciences (Pre-Vet)
Hello, my name is Vitaly Capitaine, and I am currently a sophomore studying Animal Sciences with a Pre-Veterinary and Medical concentration. I am the ACES Student Council Chair.  
I first found out about MANRRS while participating in a pre-collegiate program for the College of ACES (UIUC) called USDA AgDiscovery. Although last year was my first year officially in the club, I found myself relating a lot with other members and the message behind MANRRS which is why I decided to run for a Committee Chair position at the U of I chapter. I look forward to meeting new members, building even stronger relationships with existing members, and becoming a bigger and better family on campus.  
Fun Fact: I played Mariachi during my middle and high school career which let me travel, perform with Grammy winners, and even teach new generations
Shanice Ward, Social Chair
Senior in Animal Sciences 
Hi, I am Shanice Ward. I am a senior studying animal science with a concentration in companion animal and equine science. I joined MANRRS when I was a junior as a general assembly member and then joined the board this fall 2022 as the social committee chair. I transferred to UIUC in my second year of college and because of the COVID-19 regulations, and other reasons, I did not get out much or meet too many people.
MANRRS allowed me the space to meet and connect with other students of similar interests and I was able to find a community to which I belonged. I am excited about all that we have planned this semester and I hope you all are as well.
Fun Fact: I love bubbles and I occasionally let my bubble machine run as I dance around to music. 
Brandon Estrada. Media Chair
Senior in Finance and Economics
Hello, my name is Brandon Estrada, and I am a senior studying finance and economics at the College of ACES. This year I will be serving as the Media Committee Chair, so I will be helping our Historian, Stephanie, manage the social media of our chapter. I am looking forward to the networking opportunities throughout the year as that will open doors for many of us.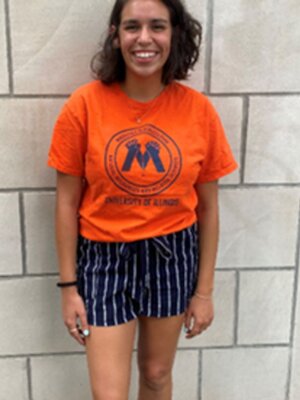 Lilliana Romero, Community Service Chair
Junior in Natural Resources & Environmental Sciences 
Hi MANRRS! I am Lilliana, a Junior in Natural Resources and Environmental Sciences. These past two years at Illinois, I have been involved in MANRRS and this year I am so excited to be serving as our chapter's community service chair. 
Within this chair, I hope to encourage more and more members to get involved in various community service events throughout the year.  
Fun Fact: I am pursuing a minor in horticulture.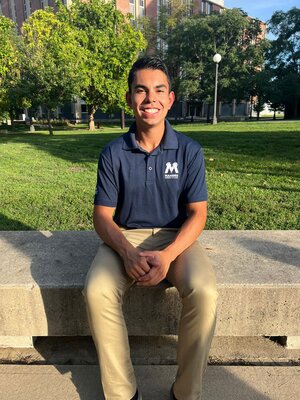 Lupe Zamora, Leadership Co-Chair
Senior in Agricultural and Consumer Economics
Hello, I am Lupe Zamora. I am currently a Senior at the University of Illinois studying Agricultural and Consumer Economics with a concentration in Agribusiness Markets & Management. I am also minoring in Crop and Soil Management. I am from Alto Pass, IL which is a small rural town in the southern part of the state.  During my free time away from school and class, I enjoy spending time within my fraternity, with other clubs across campus, and with my family back home.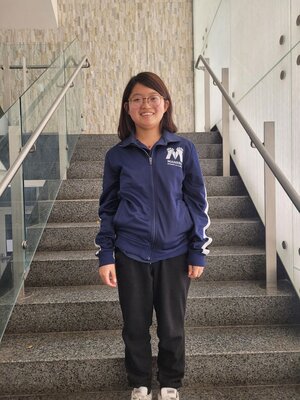 Mirai Inaoka, Leadership Co-Chair
Senior in Crops Sciences 
Hello MANRRS! My name is Mirai Inaoka and I am currently a senior studying Crop Sciences in the Biotechnology and Molecular Biology concentration, as well as a minor in Computer Science.   I have been involved in MANRRS since last semester. This year, I will be serving as one of the Leadership Committee chairs. I am most looking forward to bringing engaging speakers to the meetings and meeting the new MANRRS members.   Fun Fact:  I tried balut (fertilized egg embryo) when I was in the Philippines.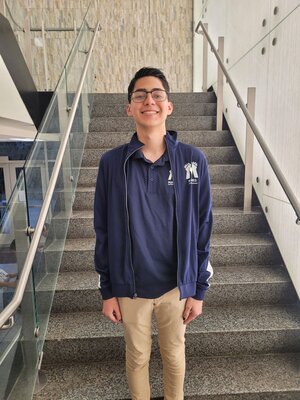 Daniel Rodriguez, Graduate Student Representative
MA in Social Work
Hello, my name is Daniel Rodriguez, I'm a graduate student in my second semester at UIUC's School of Social Work. I am working towards my master's in social work with an advanced clinical concentration and a focus area in mental health. I am also the MANRRS graduate student representative for the Fall 2022-Spring 2023 year.  
I previously served as the Jr. MANRRS co-chair during my senior year. As an active member, I have participated in student panels and school tours to help high school students understand the numerous programs and aid within our university's College of ACES. I also volunteer regularly at Booker T. Washington STEM Academy where I and other MANRRS volunteer help teach students about science through hands-on experiments as a part of their "Fab Friday" event.  
I am most looking forward to meeting with the new executive board and seeing what plans they have in store for the semester. Having met most of them last semester I can already tell that they are a driven and hardworking group of diverse individuals.  
Fun Fact: I work part-time at Suzu's bakery, located in downtown Champaign. Feel free to stop by and say hi!