Fieldwork in Tanzania leads to finding a second home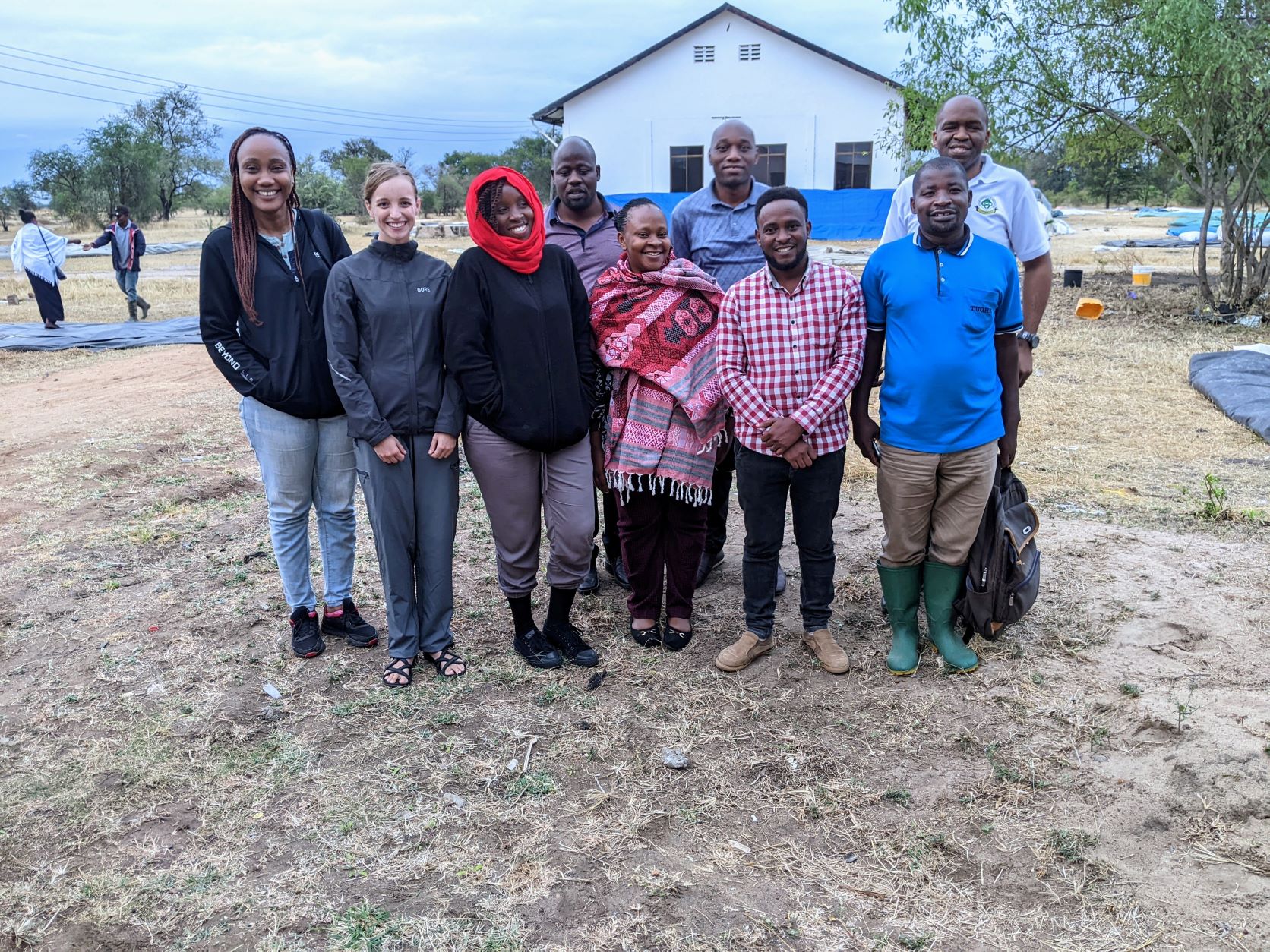 This past summer—with funding from the ACES Office of International Programs, ACES Education Abroad, and the ACES Academy for Global Engagement—I traveled independently to Morogoro, Tanzania for one month to gather data related to agro-dealer market dynamics for my master's thesis. Prior to my departure, I analyzed panel data representing a census of agro-dealers in this region that was collected between 2015 and 2020 by Dr. Hope Michelson, Associate Professor in the Department of Agricultural and Consumer Economics, and her collaborators. The results from these preliminary analyses suggest that agro-dealers in this area exhibit firm entry and exit rates considerably higher than those reported in other studies based in low-income countries. To better understand the mechanisms contributing to this substantial churn and its implications, I worked alongside Dr. Chris Magomba and other faculty and staff from the Sokoine University of Agriculture in Tanzania to conduct interviews with and give surveys to agro-dealers and farmers throughout Morogoro. Together we field-tested questions, refined qualitative research instruments, and trained enumerators to help collect our data so we could better understand the causes of agro-dealer entry and exit and how this high volatility among agro-dealers effects small farmers.
Our team spent four days surveying agro-dealers and small farmers across 15 villages. At each village our enumerators surveyed 10 local farmers who utilized agricultural inputs in Swahili, and I interviewed agro-dealers regarding their business practices and market perceptions with the help of a translator. The villages we traveled to were characterized by various one-room brick or concrete houses clustered together, children playing games in the street, women waiting in line at the water pump wearing vibrantly-colored khangas, Maasai tribesmen tending to their livestock, and the smell of smoke—either from outdoor cooking or the burning of trash—permeating the air. The farmers we surveyed varied in age from 20 to 70 years old, their faces lite up when I introduced myself and gave salutations in Swahili, and while in most villages we traveled to the farmers were male, one called Milama only had female farmers as the men commuted daily to nearby towns to perform wage labor.
What did I learn from these interactions and interviews?
Information gaps exist:

while the farmers we interviewed indicated they are eager to employ strategies to increase their crop yields, they lack the technical knowledge or access to important information to do so, and local agro-dealers attempt to satisfy this gap.

Agro-dealer inventory varied widely:

while some agro-dealers I visited were stocked with a sufficient supply and variety of agricultural inputs, others were extremely sparse, only having a few items on their shelves to sell to farmers.

Constraints exist:

agro-dealers explained to me how government regulations, licensing, and large capital requirements keep them from providing more diverse and abundant agricultural inputs to aid farmers in their crop production.

Agro-dealers also farm

: most agro-dealers are farmers themselves who regularly test and use the inputs they sell on their own land so they can more effectively serve their customers.
Performing this field research allowed me to observe the preferences and behaviors of farmers and agro-dealers, respectively, both vital to developing policies that foster sustainable agricultural development. Interacting with these groups not only unearthed local perspectives but it yielded rich data that I am excited to analyze this fall semester. Findings from this fieldwork will also complement the thesis research I completed during the first year of my master's program.
My fieldwork experience in Tanzania was productive and informative from a research-perspective, and it was also personally rewarding. Living in a country marked by unfamiliar linguistic and socio-cultural norms led to increased self-concept clarity as these norms challenged my assumptions and prompted me to repeatedly engage with and update my values and beliefs. Additionally, listening to and observing farmers, agro-dealers, and other Tanzanians throughout this trip allowed me to better understand the economic environment, including the multi-faceted constraints related to gainful employment, agricultural productivity, food security, and market access. This experience also reshaped my own notions of deprivation, accessibility, and resilience and has made me even more motivated to carry out impactful research that aims to reduce poverty and build resilience in emerging economies.
When I began my M.S. in Agricultural and Applied Economics at the University of Illinois at Urbana-Champaign last year, I knew I wanted to spend time doing research in a developing country, hopefully carrying out work to understand pertinent questions at the intersection of development and agricultural economics that would help impoverished populations achieve self-sufficiency. 
I am grateful for the ACES Office of International Programs and ACES Education Abroad for awarding me the Graduate Student International Research Grant that helped fund this fieldwork experience. I also want to thank my advisors Dr. Sarah Janzen, Assistant Professor in the Department of Agricultural and Consumer Economics, and Dr. Hope Michelson for their guidance, encouragement, and feedback throughout this trip. Lastly, I want to thank our collaborators in Tanzania: Dr. Chris Magomba, Aika Aku, Ambonisye Haule, Revocatus Ntengo, Habibu Lupatu, Anna Muffui, and Anna Lulale—all affiliated with the Sokoine University of Agriculture. They were not only crucial in instrument development and deployment as well as in ensuring all logistics were in place so fieldwork could be completed in a timely and efficient manner, but they were extremely hospitable and made sure I was taken care of, safe, and heavily involved in each step of the research process. They made Morogoro feel like a second home.