Summer study in Greece brings new outlook on life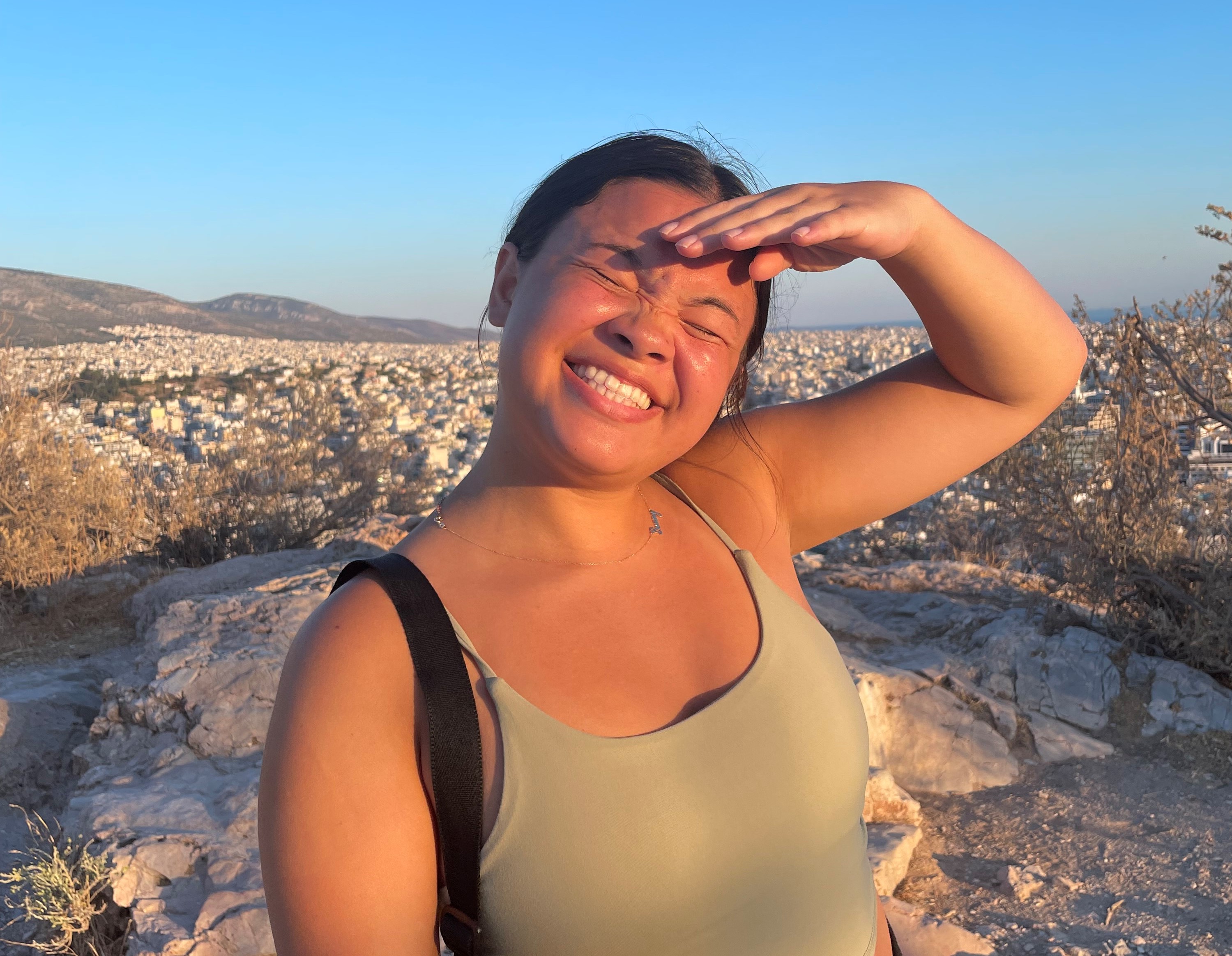 For my academic career, studying in Greece and specifically participating in the summer research internship really helped pivot my understanding of what my career could look like. Specifically, I really liked learning about the biological processes that are needed to find the right species of plant for the right climate and soil. I also learned about the physical genotypes of the different species of plants and what genotype characteristics were important for the consumer-ability of the plant. My interest was peaked by the exposure I got during the research internship, and I am really glad I was able to explore those topics without a grade or an assignment attached to it.
The most meaningful events I had a chance to be a part of were the cultural aspects of Greece. The first one I find myself daydreaming about is my time spent sailing the Greek islands and coasts through the Mediterranean Sea. I got to sail for a whole day with multiple meals on the boat with the friends I made at the program, and it was really freeing to just sit on the boat and enjoy the sea breeze and look out at the land and towns we passed by and to observe how the landscape of the Greek coast changed drastically from a town to forests to beaches to rocks. Another experience that stays with me is my time spent with the Greek locals in a northern town where we were invited to the Cherry Festival and got free cherries from our donation at the entry. For the rest of the night, I got to experience Serbian dancing and Greek music with the obligated dancing that comes with and different savory and sweet foods that were native to Greece and the town in specific. It was really nice to just sit back and relax and not have the stress of needing to leave or find something else to do and instead we could just enjoy our time together within the program and with the surrounding Greek music. From these two experiences and more with similar takeaways, I learned that life is about enjoying it and taking time to yourself to really live in the moment and to put importance on spending time with the people you love without the stress of needing to leave or work tomorrow.
Another memorable part of my study abroad experiences to Thessaloniki, Greece was my relationship with the people I met on the trip. My professors, advisors, mentors and even peers were all new, and by the end they were important people in my life and I felt comfortable and happy in their company. My professors touched my hearts with their personality and their wisdom about this country called Greece and I can never thank them enough for how they helped make my experience in Greece smooth, exciting, and unforgettable.  I continue to socialize with my peers even after leaving Greece, and I also must thank them for their friendship during a time that can be seen as scary or daunting because of how amazing they made this whole experience."
Madison Garcia is a senior in the Department of Agricultural & Biological Engineering. She participated in the 2022 Summer Study and Intern program at Perrotis College in Greece.