International exchange – the benefits of hosting!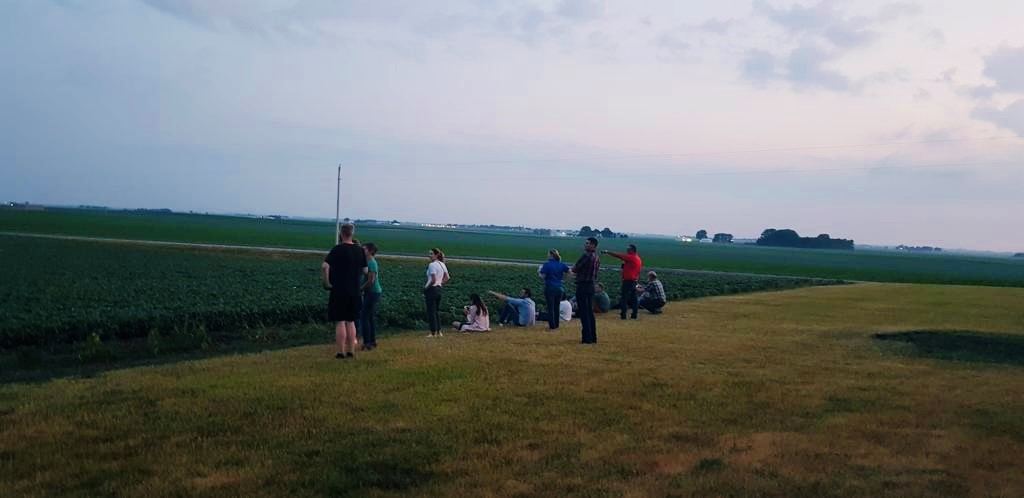 This summer the Office of International Programs hosted 16 farmers and ag professionals from two areas of the world - Germany and the U.S. Midwest – for three days of meetings and tours. The group, funded by the Aspen Institute Germany had been meeting "virtually" for several months, and the in-person meeting served to build relationships as the group worked on policy recommendations for transatlantic exchange.
The official story is posted here but there was so much more to this experience. 
Because I was an exchange student in Germany back in the mid-1990s, I especially appreciated the opportunity to host this particular group.
I saw the university through their eyes. It was great fun to show off all that we have here. From the ACES Library to South Farms, the Solar Farm, and the RIPE Greenhouse, the visitors were full of compliments and questions.
I watched as the Germans tried root beer for the first time! Some of us Americans had to admit we couldn't remember (or never knew) what the "root" was. (It's sassafras.)
I witnessed them experience "crazy Illinois weather" from wildfire smoke and humidity to the only rain we had received in weeks and tornado warnings. None of us will ever forget being rushed to the basement of the IL Dept of Ag building in Springfield as tornado sirens went off and huddling there for an hour with no power. (Later, we still held a meeting in the natural light of the atrium!)
On the last night of the program, the group was hosted by a local farm family. As the sun started to set, the Germans were completely amazed at the swarms of fireflies over the beanfields. And they were glorious. But just as memorable to me is when an American farmer said one of his favorite memories of the week was watching the Germans watch the fireflies.
Traveling and visiting new places is great, but hosting brings its own set of experiences and benefits, and especially the opportunity to look at your environment in a new way whether it's the flavor of root beer, our amazing campus, or the beauty of fireflies over a beanfield.
Thank you to the Champaign County Farm Bureau and Mark and Kim Woods for hosting our group.