ACES Researchers Providing Options for Organic Corn Growers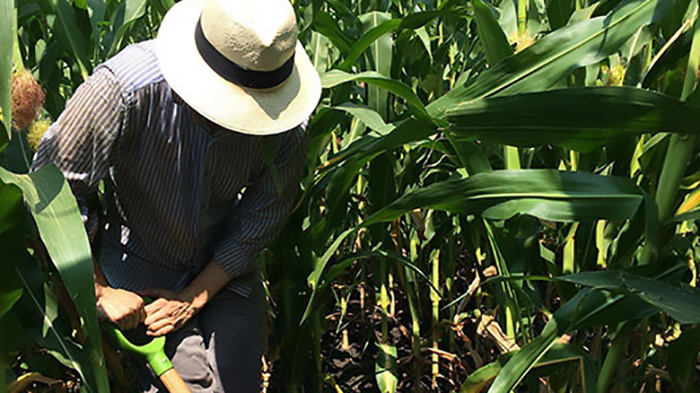 As a former plant scientist, I understand how chemical fertilizers, pesticides, and herbicides work to enhance crop performance and yield, and I know that those chemicals are rigorously tested and strictly regulated to ensure consumer and environmental safety. But I'll admit I still reach for organic products at the grocery store whenever I can.
Organic options are in demand across the board, and a common thread is corn. If you didn't grow up on a farm or in a farming community, you might not realize just how many ways corn is used in our food supply. Aside from feeding livestock, it shows up on ingredient labels as corn starch, corn oil, corn meal, corn syrup, high-fructose corn syrup, and a host of ingredients the average person can't pronounce. So to make organic versions of processed products such as tortilla chips, Cocoa Puffs, or almost any food you can think of (seriously, corn is in everything), manufacturers need a source of organic corn.
The problem is, not very many U.S. farmers grow organic corn. There just aren't that many seed companies offering organic options. But a group of ACES scientists is testing a set of hybrids with potential for the organic sector in collaboration with farmers across the Midwest. They aren't just interested in agronomic traits, either. They're taking their promising lines all the way through the supply chain, working with the FSHN pilot plant to make sure their options hold up to processing and taste good.  
The project is only a year old, but it's an exciting venture that could ultimately change both growing and buying options for organic lovers everywhere.
Read more about the project on the Midwest Organic & Sustainable Education Service website.