How I Ended Up at the College of ACES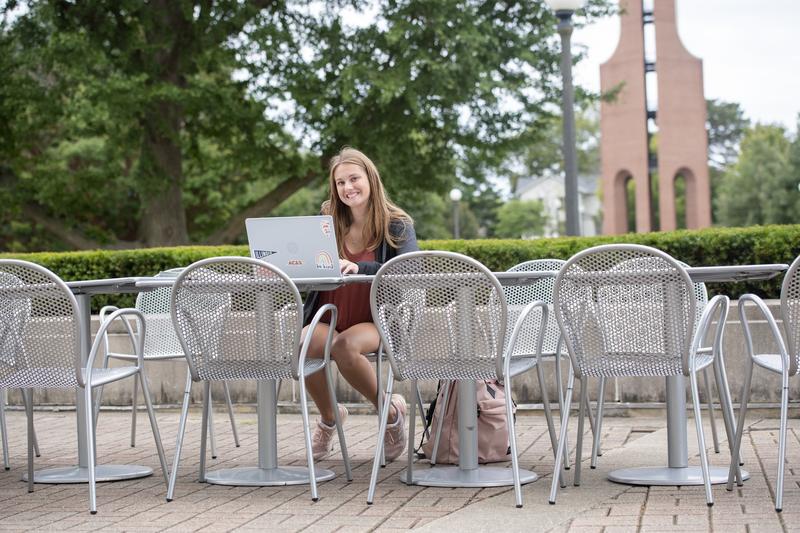 Like most students, my desired career path changed several times from kindergarten to college application day. From a teacher to a nutritionist, I eventually decided I wanted to pursue a career in communications where I could interact with other people.
I grew up on my family's grain farm in Northern Illinois, near DeKalb. Agriculture taught me so many important life lessons such as flexibility, patience, dedication, hard work, and how important family is. Not only did I learn valuable skills centered around agriculture on the farm, but also through my involvement and leadership within the FFA organization.
Although agriculture was a huge part of my life, I wasn't sold on pursuing a career in agriculture. In fact, none of the colleges I applied to, besides the University of Illinois, had an agriculture program/college. 
My mom encouraged me to apply to the University of Illinois in the College of ACES just in case I changed my mind and so that I had options. Upon visiting and meeting with people, I was set on attending the University of Illinois. 
At first, I thought I wanted to pursue a career in which I could communicate for a company for something other than agriculture. Eventually I realized I had the knowledge to be an asset as a communicator in the agriculture industry. I came to the revelation that I would be passionate about this kind of work and that I could give back to the industry that provided me with so much.
Not only would I be passionate about my work in the agriculture industry, but my work could be diverse. I realized how encompassing a degree in the College of ACES truly was. Within agriculture there are so many different facets of things that I could work with, some that I did not even think of at first. I would be acquiring the tools to work within agriculture, but these skills would also be applicable outside agriculture if I chose to work in a different industry. 
After being shown around by a faculty member, I noticed how much passion everyone had for the University of Illinois, but specifically the College of ACES. I was blown away by the amount of professional development opportunities, resources, mentors, and great people the college possessed. Not only were the students, faculty, and staff great people, but they went out of their way to help students. And not only current students, but POTENTIAL students. It made me feel seen, taken care of, and wanted in the College of ACES.
Obviously, I ended up at the University of Illinois and I am beyond thankful that I chose to follow my intuition. I am currently a sophomore studying Agricultural Leadership, Education and Communications (ALEC) with a minor in Public Relations.
I am currently working with the Office of Marketing Communications for the College of ACES to market what the College of ACES does through social media platforms. This position allows me to learn about marketing, which is something I haven't had a ton of exposure to in my major. One of my main tasks is to work on recruitment of prospective students. This is a fitting job for me because I want to connect with students and allow them to have the same experience as me at the University of Illinois. I enjoy what I do here because I am expanding my skill set while interacting with new people and learning about new subjects and opportunities.
Every day I learn new things through organizations on campus develop professionally, make connections, and interact with new friends. I wouldn't want it any other way and am proud to be a student in the College of ACES at the University of Illinois!