Chicago high school students visit U of I to learn about food science careers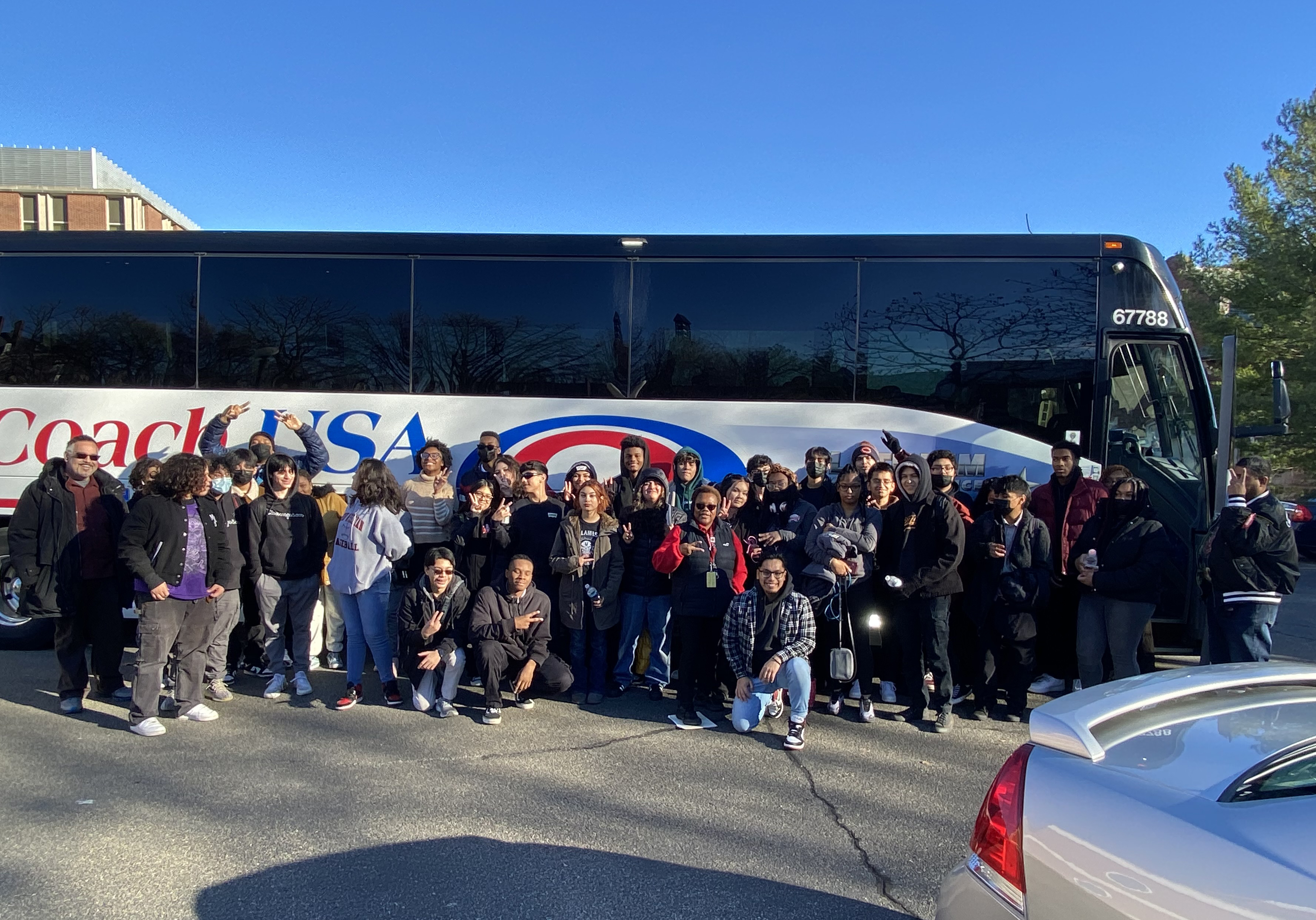 As head of the department of Food Science and Human Nutrition (FSHN), I was excited to host a group of 90 high school students and teachers from the Sarah B. Goode STEM Academy in Chicago. It was a great opportunity for us to showcase the exciting field of food science and nutrition and to give the students a taste of college life.
Students arrived by bus mid-morning, then split up into smaller groups. FSHN faculty presented mini-lectures on flavor chemistry and yogurt making, and the students toured the Integrated Bioprocessing Research Laboratory and the FSHN Pilot Processing Plant. They enjoyed lunch at the Spice Box in Bevier Hall, prepared by Chef Carter Phillips and hospitality management students.
Before lunch, we had two dietetic students give a presentation on their experiences in sports nutrition. The visiting students were eager to ask questions and engage in conversations about college classes, career opportunities, and life on campus. It was great to see their enthusiasm for the subject and to give them a glimpse of what they could experience in the field.
This visit was organized as part of their chemistry class that included a Celebration of Food Unit, where the students explored the topic of how food helps the body grow, learn, and move through the flow of matter and energy through body systems. It was also a fantastic opportunity for the students to learn more about college majors and careers in food science and nutrition.
For many of the students, this was their first time visiting a college campus, and it was an eye-opening experience for them to travel outside of their communities. One of the visiting teachers mentioned that these students "gained a valuable opportunity to immerse themselves into the college experience." It was so rewarding to be a part of that experience and to see the students get excited about the possibilities in our field.
The Sarah B. Goode STEM Academy is one of five Chicago Public Schools Early College STEM Schools. The school plans to return with new groups of students, and we're excited to welcome them back next semester.