Quad Day In's & Out's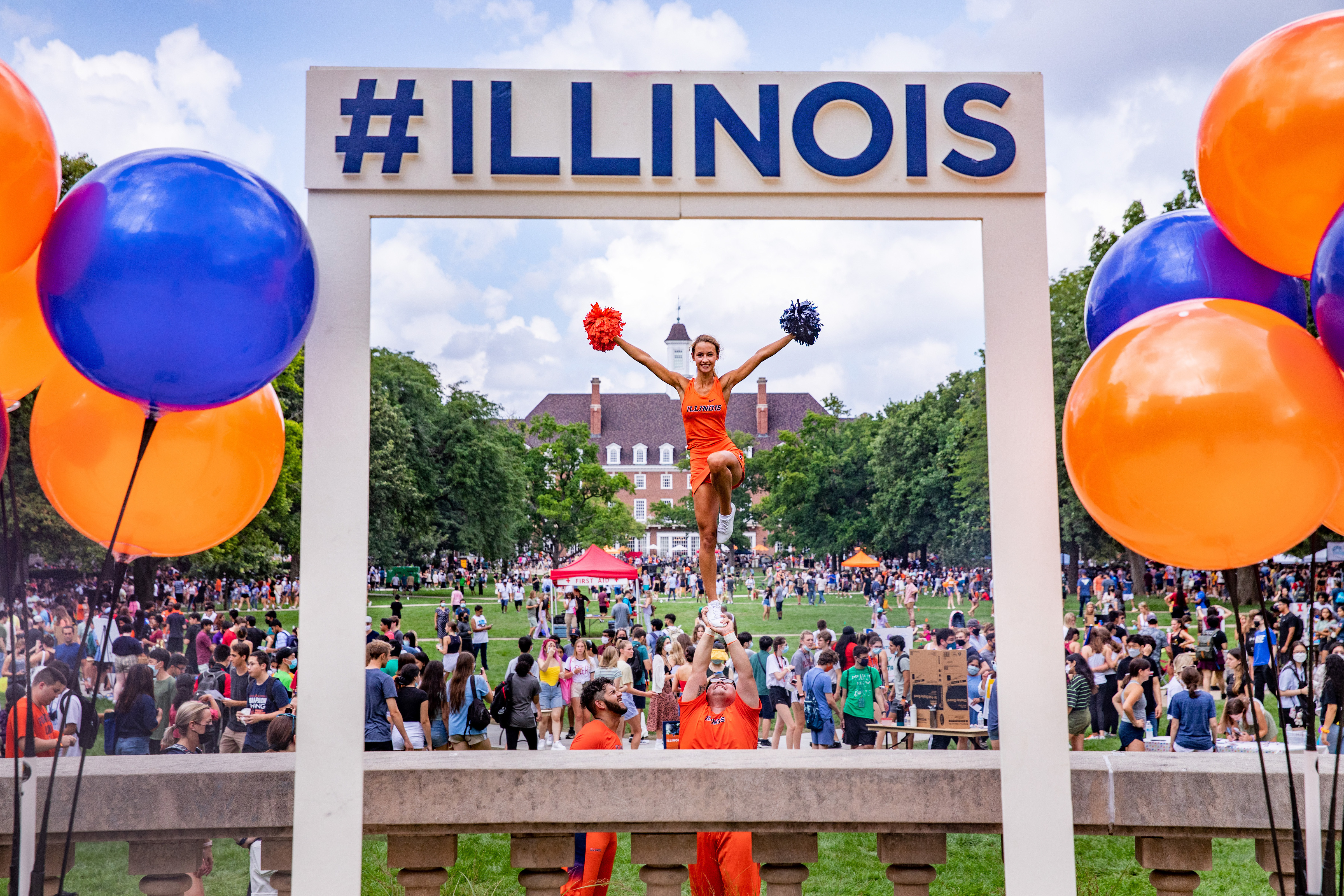 The school year is upon us and so is welcome week! There are many festivities to welcome our first-year students to campus, but there's one that stands out from the rest. Here's what you should expect from the renowned Quad Day.
You may be asking yourself, what's Quad Day? It's an involvement fair held the Sunday before classes, starting at noon. The University of Illinois values community, and what better way to create that than by joining together on our main quad to get involved? It can be intimidating to reach out, so this event allows our 1,000+ registered student organizations to reach out to students all at once with signups, posters, and lots of freebies!
When I went to my first Quad Day, I was so intimidated by the number of people and clubs there. Luckily for you, I've got a few tips and tricks to conquer the day!
Step One: Have an idea of what you're looking for.
I knew that I wanted to find organizations that provided me with professional experience. Before Quad Day, I talked to some of my friends and browsed the RSO website. Go to illinois.campuslabs.com to find organizations to join as well as events happening on campus. This proved to me how many opportunities are offered. We have a wide range of clubs from October Lovers Club, to Student Alumni Ambassadors, to an Illinois Underwater Hockey team.
Step Two: Know your area.
A lot of similar clubs will be located in one section of the quad. For example, your dance clubs may be located on one end while the Greek Life organizations might be across the green. If you have something specific in mind, try to find similar ones or follow along with their Instagram to see where they're located if you can't find them, no need to worry! You can contact them through email on the RSO website.
Step Three: Limit yourself!
I got extremely carried away with signing up for clubs that seemed even the slightest bit interesting to me. This is fine, as long as you reassess upon getting back to your dorm. I suggest joining, at most, three clubs to start with. One professional, one for fun, and one relating to your major. In my opinion, this is a formula for success in your fall semester. You're able to grow yourself as a person, build your network, and still have fun!
Now you're ready to take on Quad Day! Getting involved is one of the first steps to start off a fantastic school year. Be sure to check out other welcome week events and get involved. We are so excited to welcome you to our famILLy!