The Road to the Red Carpet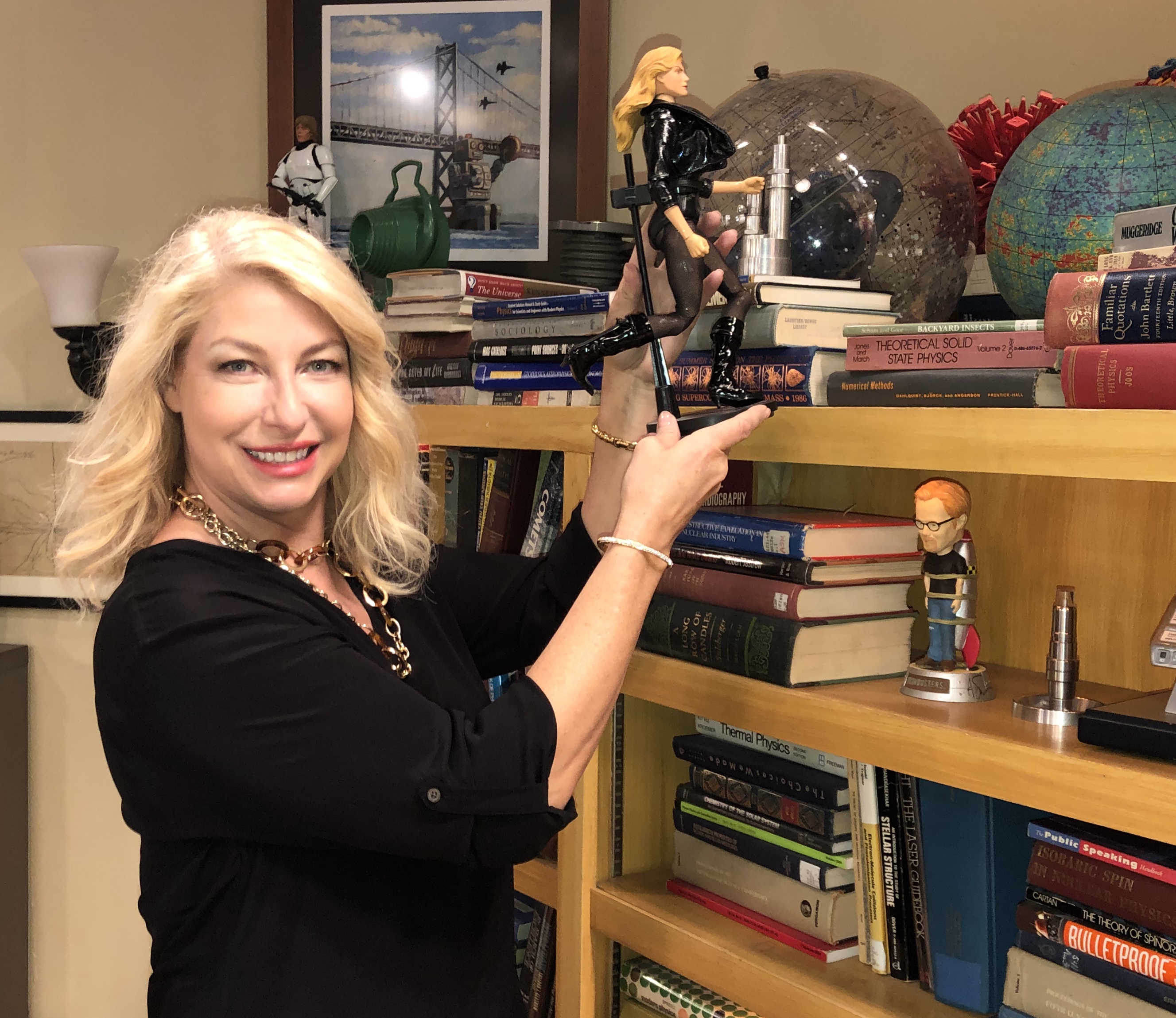 "Ann, Ann, Ann, look over here!" In front of the spotlights and flashing cameras, Ann felt like Madonna walking down the red carpet surrounded by fellow Hollywood stars. She highlighted the experience saying, "It was like I was a celebrity. Very briefly." 
Ann Shea, set decorator and University of Illinois Urbana-Champaign alum, is making her mark on Hollywood. Her work is featured on "The Big Bang Theory," "Two and a Half Men," "Mom," "Bob Hearts Abishola," and a handful of other well-known and loved shows. Ann shares her humble story of how determination and a craving for warm California weather led her to her dream career in Los Angeles.  
Ann was born in Alton, IL just outside of Saint Louis. Although she was a native to Illinois and cold winters, she joked that her first words were, "Mommy, it's too cold." Her sights were set on moving somewhere warm.  
Financially, she knew she needed to stay in-state for college, and she was so grateful to be accepted into the Interior Design program, then a major in the College of Agricultural, Consumer and Environmental Sciences (ACES). Her friends and relatives told her, "Oh honey, you can't afford to go there, you're going to have to go to community college." But she was determined to go straight to the U. of I., and so she did.  
Ann speaks very highly of her education and the benefit of going to such a strong liberal arts school. It played a key role in setting herself up for success.  
During her time at the university, she worked as an aerobics instructor, teaching three classes a day. She recalled that at the time, it was one of the highest-paying jobs on campus.  
When she wasn't working, or focusing on her studies, Ann spent time in the library. Living in the middle of Illinois at a time when the internet was not widely available, she would flip through magazine after magazine about Interior Design, inspired by what she saw. Soon after college, she found her way to a Set Decoration career and credits her education for perfectly preparing her.
After graduation and relocating twice — from Chicago to San Francisco, then to Los Angeles — Ann found the fast-paced, sunshine environment she craved. She worked her way up to Set Decorator and landed a role on the production of "Two and a Half Men" for Chuck Lorre. While production was still going on, she began set decoration for "The Big Bang Theory," working on both shows at the same time for eight years. The two were incredibly successful, so after they were completed, she and a majority of her team rolled right into "Bob Hearts Abishola."
Ann said that during her time working on "The Big Bang Theory," she decorated science lab after science lab. She reflected on her years as a student at U. of I. "At the time, I wasn't that excited to take all the liberal arts classes, like physics, but having that really great, well-rounded education helped me be that person who knew a little bit about everything" — including science labs. 
Her incredible work on these shows was recognized with thirteen Emmy nominations and many, many trips down the red carpet.  
Although Ann's latest work on "Bob Hearts Abishola" was halted due to the strike in Hollywood, she has found other ways to stay busy.  
Ann has combined her love for set decoration and education in interior design to re-imagine the offices and dressing rooms of "The Big Bang Theory" stars Kaley Cuoco and Johnny Galecki and the offices and homes of show creators, Bill Prady and Chuck Lorre. Ann loves interior design because "it's a little way of improving clients' lives."  
Aside from her professional career, Ann is passionate about growing her rescue ranch. Currently, she houses two horses and a few big rescue dogs on her beautiful  property in the Los Angeles area. Inspired by a local rescue ranch, The Gentle Barn, she hopes to expand her rescue in the future, but she is starting small so she can learn how to best care for all the animals.  
Ann is happy to be back to her fast-paced days on set after the strike ended very recently. Her passion for her career shines through her words. "Sometimes I can't believe it — I love my job so much, and I credit my education with being able to do something I love."