ACES researchers receive University of Illinois racial and social injustice grants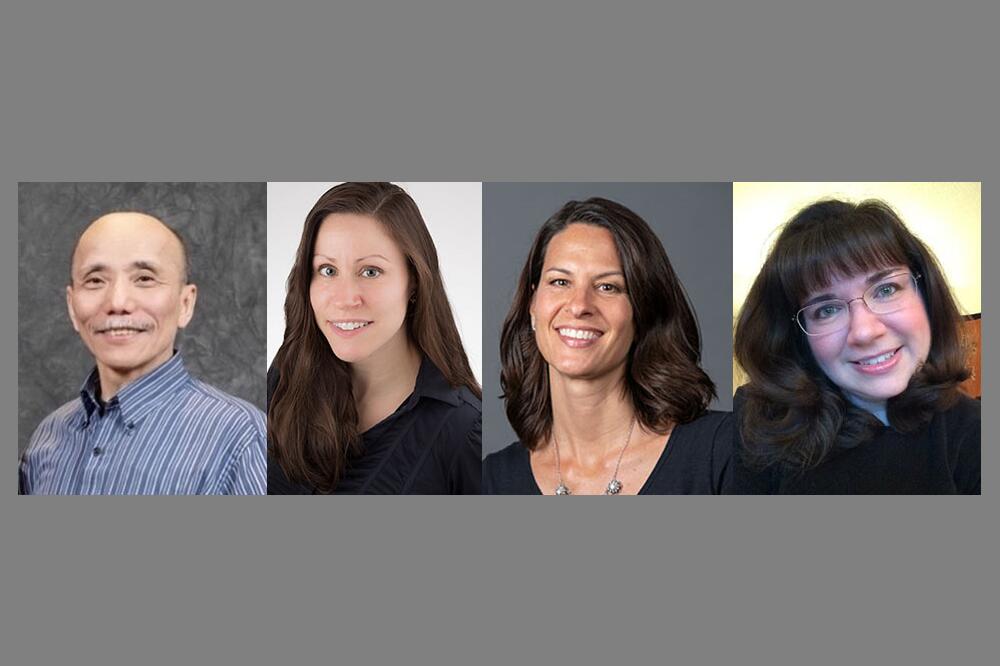 (L to R): Manabu Nakamura, Jacinda Dariotis, Jeanne Kramer, and Angela Lyons.
URBANA, Ill. – Several ACES researchers are among the recipients of funds from the University of Illinois Chancellors Call to Action to Address Racism and Social Injustice Research Program 2022-23.
Manabu Nakamura, Department of Food Science and Human Nutrition (FSHN) and Department of Nutritional Sciences (DNS), ­and Ashleigh Oliveira, a graduate student in DNS, received $25,000 to conduct research addressing disparities in health outcomes in African American communities. In collaboration with local healthcare providers and community leaders, the researchers will recruit underserved participants who do not readily have access to preventative healthcare. 
Jacinda Dariotis, Department of Human Development & Family Studies (HDFS) is a collaborator on a project entitled "Establishing a Community-Based Curriculum Materials Collaborative for Health Justice Science Education." The project, which received $25,000, will work toward adapting K-12 science curriculum materials to focus on health justice issues relevant to communities in Champaign County. 
Jeanne Kramer, HDFS, is a project leader on Illinois Children's Autism Resources for Equitable Services (Illinois CARES). The project, which received $75,000, aims to make interdisciplinary diagnostic services and supports for autism spectrum disorders and related conditions readily available to underrepresented youth in the local community.
Angela Lyons, Department of Agricultural and Consumer Economics, received $75,000 for a project entitled "Understanding Young Adults' Perceptions of East Asians and Mechanisms for Improving Cultural Awareness, Competency, and Inclusivity". The project aims to deepen our understanding of the experiences of young adults of East Asian descent and the impacts their peers' cultural (mis)perceptions may be having on identity formation, social networks, relationships, mental health, etc.
Read more about the grants and the full list of funded projects from the Office of the Vice Chancellor for Diversity, Equity & Inclusion.