Ireland's Claire Mc Cormack is first visiting global agricultural journalist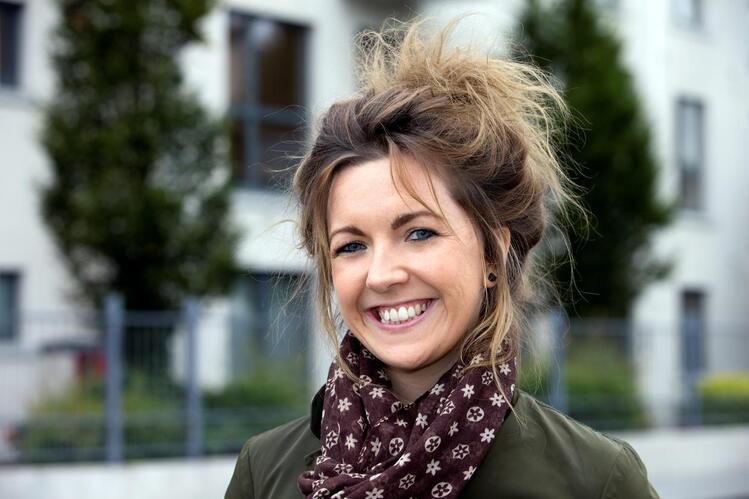 Claire Mc Cormack
Irish agricultural journalist and media researcher Claire Mc Cormack has been named the University of Illinois Urbana-Champaign's first Visiting Global Agricultural Journalist.
The program, developed through the Dr. Jim Evans Agricultural Communications Initiative, is designed to introduce agricultural communications students in the College of Agricultural, Consumer and Environmental Sciences (ACES) to leading global agricultural journalists who are members of the International Federation of Agricultural Journalists. The program also offers prominent agricultural journalists from outside the U.S. an opportunity to study at UIUC and experience Illinois' agri-food sector.
Her visit will take place October 16-27, 2023.
On campus, Mc Cormack will guest lecture in agricultural communications courses such as International Agricultural Communications, Advanced Agricultural Communications Composition, and Leadership Ethics and Society. She will meet with the Illini Agricultural Communicators of Tomorrow (ACT), conduct research at the Agricultural Communications Documentation Center and provide the keynote address at a homecoming event for agricultural communications alumni.
Off campus, Mc Cormack will meet with Illinois farmers and agri-food officials to learn more about the sector and prepare stories for the Irish media. Her visit is supported by the Illinois Soybean Association, the Illinois Corn Growers Association, and the Illinois Beef Association.
"It is a true honor and privilege to be recognized by the University of Illinois Urbana-Champaign to launch this pioneering program under the leadership of Owen Roberts and colleagues at this prestigious campus that has spearheaded research on agricultural journalism for many decades," Mc Cormack said. "I look forward to the visit with great anticipation and gratitude."
Mc Cormack is a researcher in media work and agriculture at the School of Agriculture and Food Science at University College Dublin (UCD). She is currently completing her Ph.D., having received a 2021 Government of Ireland Postgraduate Scholarship Award from the Irish Research Council. Her thesis topic is, "From the pen to the public domain: A critical analysis of media coverage of agriculture and food; the factors that influence editorial decisions on farm and food production news, and audience impact."
Mc Cormack has strong credentials as an agricultural journalist, with extensive experience reporting on agriculture in Ireland's mainstream national media and agricultural media including the Irish Farmers Journal, Farming Independent, AgriLand, and the Sunday Independent across several digital, print, and broadcast platforms. She also trained at the iconic American news magazine, Time, at its London bureau.
Academically, Mc Cormack holds a master's degree in sustainable agriculture and rural development from UCD, a master's in journalism from Dublin City University (DCU), a master's in literature of the Americas from Trinity College Dublin, and a bachelor's in English and sociology from Maynooth University. She is a member of the Guild of Agricultural Journalists of Ireland and of the International Federation of Agricultural Journalists. She was also awarded the Veronica Guerin journalism scholarship at DCU in 2013.
"Claire is the ideal journalist to launch this program," said Roberts, director of the Dr. Jim Evans Agricultural Communications Initiative in the Agricultural Leadership, Education, and Communications (ALEC) program in ACES. "She has a deep academic background, she is highly respected among professionals in the global field, and she is an excellent researcher. She will be inspirational for our students, and she will deepen her understanding of Illinois agriculture by connecting with producers."
For more information, contact Roberts at oroberts@illinois.edu.