Meredith Blumthal takes on new adventure in a familiar space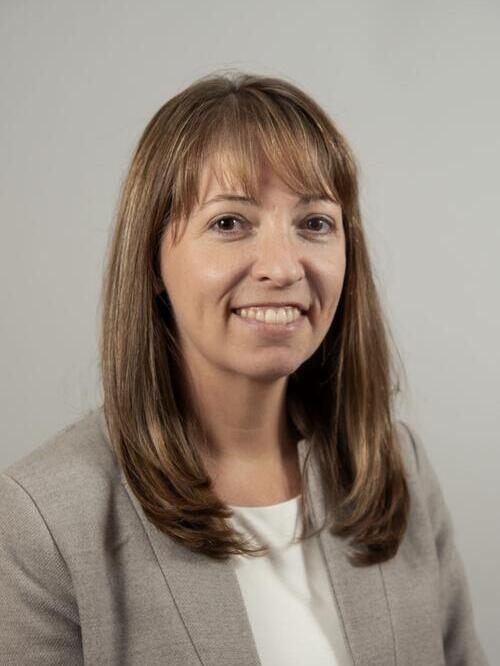 Meredith Blumthal
Meredith Blumthal brings a unique blend of interests, experiences, and passions to her new role in the Department of Agricultural and Consumer Economics (ACE), part of the College of Agricultural, Consumer and Environmental Sciences (ACES) at the University of Illinois Urbana-Champaign. She is stepping into the role of director of food and agribusiness management this fall — a role that immediately piqued her interest, though she was not actively looking for a career change.  
"My initial thought was this is interesting and kind of goes back to my roots," said Blumthal, who is an alum of ACES and began her professional career in ACE 17 years ago.
One of the first and biggest attractions to Blumthal was the opportunity to breathe new life into the International Business Immersion Program (IBIP). She credits IBIP with having led the trajectory of her career, first as a graduate student, and later when she led the trip as a staff member in ACE. Now, she looks forward to leading the program as a faculty leader. 
Blumthal's resume boasts a wide breadth of experiences. She started her professional career as the experiential learning coordinator and advisor in ACE before becoming the director of study abroad for the College of ACES. Since her time in ACES, Blumthal worked in The Grainger College of Engineering, most recently as the assistant dean of international academic partnerships and director of international programs. In all these roles, she has built and refined programs that connect students with opportunities, encourage faculty to get involved, and engage external partners.  
"I'm someone who likes to start and build new things," she said.
Now, she brings a background of work with students, alumni, faculty, government, and corporate partners with her return to ACE — all of which will surely set her up to build new programs and partnerships to expand the department's reach.  
Blumthal can already see how some of her past experiences and passions will help her encourage innovative learning in ACE. She has many ideas, from bringing leaders into the classroom to creating new opportunities for students with corporate and government partners outside the classroom.
Another idea puts her interest in collaborative international online learning into action. Blumthal says she has been encouraging people to innovate in the global classroom space for a while, so she is excited to do it herself now. She envisions connecting students to classroom opportunities with ACE alums who are faculty in other parts of the world.
Blumthal also has new ideas for engaging with external partners, which will put her relationship-oriented nature on full display. She plans to use the relationships she has built across campus and externally to understand the skill sets students need to succeed in the workplace and to create more low-stake opportunities for students to engage with alums and external partners.
"What kinds of doors can we open or encourage for students?" she mused. 
One way she hopes to do this is by tapping into corporate relationships, such as those in the Chicago food industry, and creating meaningful, hands-on opportunities for students. She also hopes to further incorporate government partnerships and civic engagement into her classroom.
Blumthal says she's excited to be back in ACE, connecting stakeholders internally and externally to ultimately encourage innovative learning in the department where she got her start.
"It feels like coming home."