National Nutrition Month - Alumna Feature - Dawn Jackson Blatner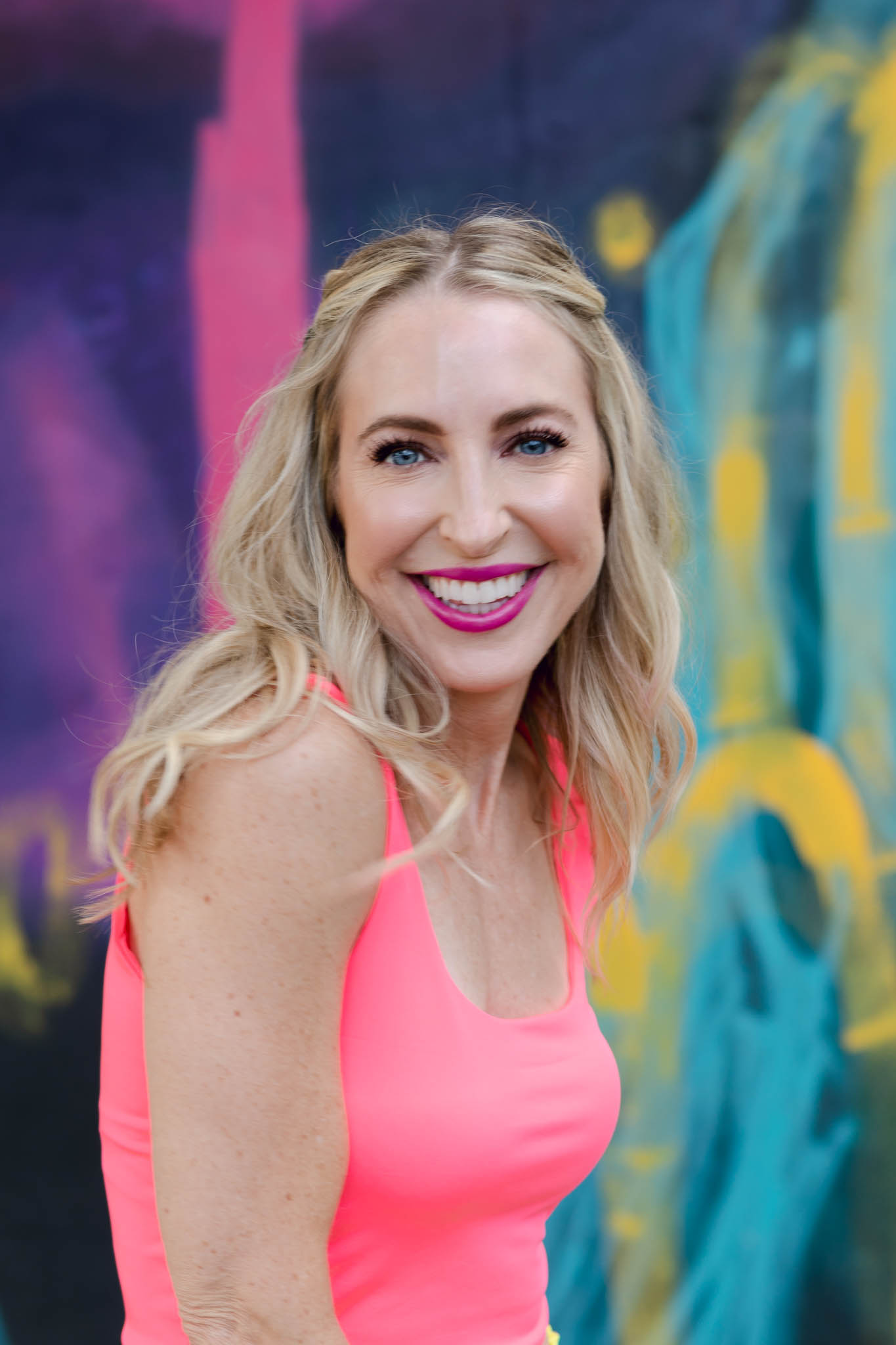 As we say goodbye to National Nutrition Month, the College of ACES would like to introduce you to alumna Dawn Jackson Blatner. She graduated with a Bachelor of Science in Dietetics & Nutrition from the Food Science and Human Nutrition department in 1997. 
Blatner continued to stack up accolades as a superstar media personality, certified specialist in sports dietetics, and served as the Head Dietician for the Chicago Cubs from 2010-2020. These days, she is on the advisory board of SHAPE magazine, a celebrity diet consultant for PEOPLE magazine, and the creator of the Nutrition WOW blog. 
Remembering her days at ACES, she offers expertise on nutrition, wellness, and forging your career path. 
How has nutrition evolved over the last several years?
The field of nutrition is so exciting because every day there is something new to learn.
In the past several years, there's been a shift away from diet culture to more positive nutrition messages. It's no longer just about what to eat to change how you look, but actually what to eat for optimal health and well-being.
What is the best nutrition advice you would give college students?
LOOK FOR CLUES. If you don't know what you want to do with your degree, don't worry! Just start to notice what feels good because that's a clue you are moving in the right direction. What classes, projects, internships, people, opportunities, or conversations FEEL GOOD? Do more of what feels good and your path will appear.
What are your favorite foods and/or recipes for college students?
I'm a big fan of PB & Flax Energy Bites to fuel all the studying & fun at college!
They are just 4 ingredients & you don't need any fancy equipment to make them.
Plus they have no added sugar and two of them have 6 grams of protein (as much as an egg) + 3 grams of fiber (as much as an orange).
PB & Flax Energy Bites (makes 16 bites):
3/4 cup rolled oats
1/2 cup natural crunchy peanut butter
1/4 cup ground flaxseeds
Heavy pinch of sea salt
1/2 teaspoon cinnamon (optional)
Stir ingredients together, form into 16 balls, keep in the fridge for up to 7 days.
How did ACES impact your career goals?
You can do anything if you BELIEVE in yourself. ACES pushed me to be my best and through all of the challenging coursework and projects, I was able to build my confidence to go for big and exciting career opportunities.
Throughout her career, Blatner has held positions as a dietitian at various institutions, including Lifetime Television, Wild Oats health food store, The Chopping Block cooking school, exclusive beauty spas, DePaul University, and Northwestern Memorial Hospital Wellness Institute. 
She is the author of The Flexitarian Diet, ranked a top plant-based diet by US News & World Report, and her latest book, The Superfood Swap.
Additionally, she has served as a former national media spokesperson for the Academy of Nutrition & Dietetics and gained recognition for her hosting role on the reality-style TV show S.E.E. Chicago, which ran for three seasons. Not to mention starring in (and winning!) the hit primetime reality TV show on ABC called, My Diet Is Better Than Yours.