National Nutrition Month fair gives FSHN student opportunity to share knowledge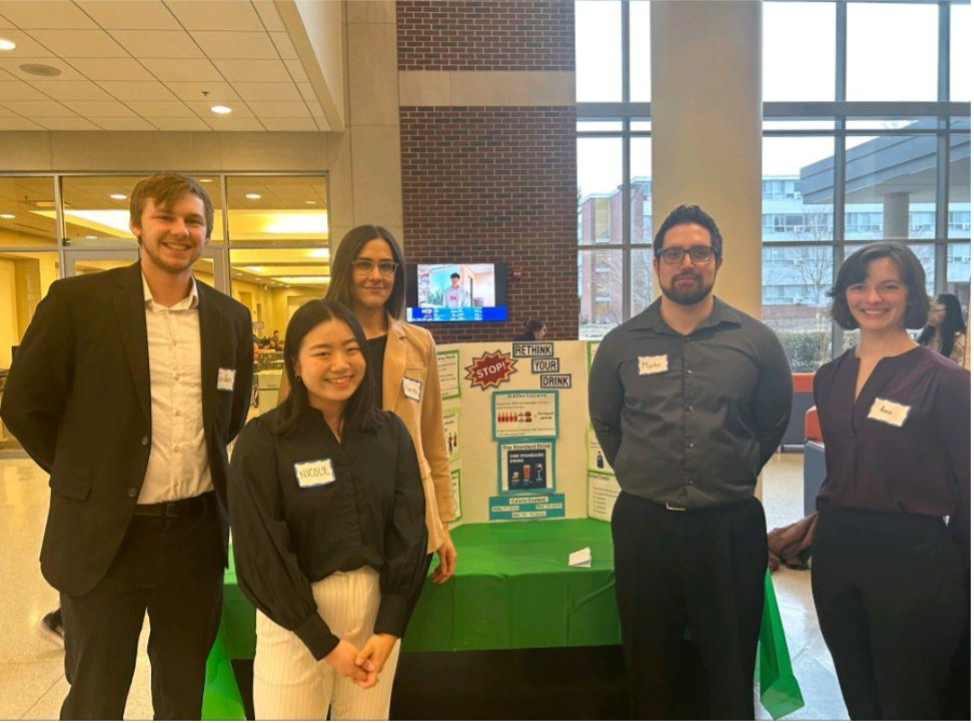 My name is Marko Perovic, and I am a senior majoring in Food Science and Human Nutrition (FSHN) at the University of Illinois. I always had a passion for food and health, but only when I joined the FSHN department did I obtain what I needed to turn my passion into a future career. The FSHN program provided everything I needed to expand and refine my nutritional knowledge, while improving my interpersonal and leadership abilities.
The extensive curriculum is tailored to providing basic nutritional proficiency while leaving ample room to explore niche interests within the food science world and beyond. I have enjoyed countless opportunities to enhance my communication, teamwork, and management skills in various settings while applying what I learned from class. The strong science foundation I have obtained was further enriched by the ability to express my knowledge in an innovative, problem-solving environment. If you are interested in how food can improve life for yourself and others, I encourage you to begin your journey in one of the several FSHN programs.
The National Nutrition Month fair was yet another opportunity to hone my professional skills in a real-life setting. It is essential to learn the science behind your craft, but it is equally important to be able to spread what you have learned in an efficient, eloquent manner.
My team and I worked for several weeks to create a well-researched and detailed analysis of the impact that alcohol has on young adults and, more specifically, their athletic performance. I got to analyze 20 peer-reviewed studies and scientific sources, along with a survey that we conducted with 67 UIUC students to accurately depict alcohol use and its prospective implications.
Upon completing a needs assessment, we compiled the most relevant information and organized it in a way that would emphasize the problem and potential solutions. We created a trifold poster board containing the most pertinent facts and constructed a mini trivia hydration-pong game for the attendees. Moreover, we included various national and local alcohol-related nutritional statistics along with an assessment of the behaviors associated with alcohol consumption.
We set up our booth on the day of the fair and presented our findings to the attendees. At the end of the presentation, everyone got to test what they had learned for a chance to win a prize. It was gratifying to see the level of interest and involvement of the FSHN student community, and I am thankful that we were able to present a relevant and meaningful issue that affects many students across the nation. On the same note, it was very cool to see many non-FSHN students join in on the fun just out of pure curiosity and the desire to learn.
As my undergraduate experience is coming to an end, it was my pleasure to be a part of FSHN and learn from my professors and peers. I enjoy learning no matter the circumstance, and I am thrilled to continue doing so.