Illini Kennel Club connects dog owners on campus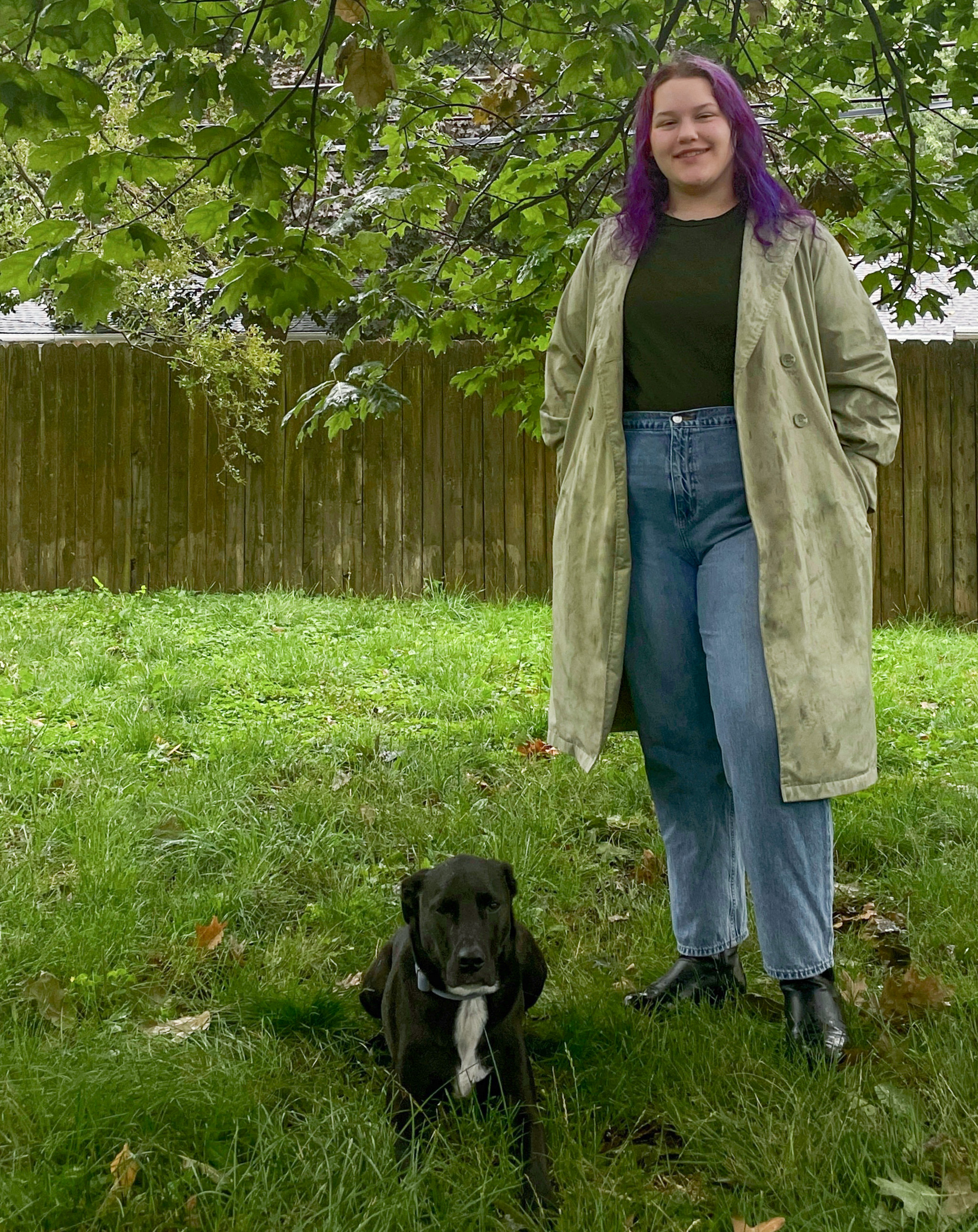 I'm Danielle Willenborg, a junior majoring in Animal Sciences with a
minor in Horticulture. My goal is to pursue a career in veterinary
medicine. Additionally, I hold the role of Vice President in the
Illini Kennel Club, a new organization on campus that officially
became an RSO in the spring of 2023. Last year, towards the end of
2022, I came across an ad for a new club seeking individuals to fill
executive positions. One reason veterinary medicine appeals to me is
the constant opportunity for client education, so having the chance to
help build a club focused on assisting others in college who might be
struggling was a perfect fit. Jaymie, Elliot, and Sarah were the ones
who initially banded together to launch the club's concept. Miriam
hopped on board soon after, and I rounded out the crew late that fall.
While there were inevitably some challenges along the way last
semester, I am confident that we will only continue to improve from
here.
My favorite job as Vice President is wrangling guest lectures. You
drop a hint about your dog dealing with separation anxiety, and I'm
already on the hunt for someone who specializes in it. But as much as
I love putting together these lectures, the real importance of the
club lies in fostering a safe and supportive community. No matter how
many guest speakers we bring in, how much we fundraise, or the special
events we organize, without having a strong community, we'd be
skirting around the real challenge of dog ownership in college. I've
had countless conversations with fellow club members who find
themselves owning dogs without really knowing any other dog owners.
Maybe they do know one or two, but they own a border collie and their
friend owns a pug. Two very different breeds that are probably going
to cause very different problems.
I currently have a dog named Maverick, along with two cats named
Fuzzywuzz and Smokey. Thankfully, they all get along wonderfully and
rarely cause any issues at home. Being an Animal Science major, I've
learned certain things in class that I've been able to apply to my own
pets. However, most of my coursework has focused on foundational
science rather than immediate real-world applications. My practical
knowledge has come from my out-of-class experiences. I've spent a year
working in a veterinary clinic, a few months in a boarding clinic, and
currently, I work at the university's veterinary emergency room.
Additionally, I've had personal experience co-owning a reactive dog
who is no longer reactive; she's now living her best life with my
brother, enjoying weekends on a boat in Louisiana. However difficult
it was at the time, thanks to her, I understand how deeply frustrating
it is to work with reactive dogs in uncontrolled environments, where
unexpected interactions could undo months of progress.
Our club hosts three main types of events. Regular meetings gather
both dog owners and non-dog owners biweekly. Dog-only meetings provide
a quieter space for dog owners and their pets to work together and
occur on alternate weeks. Both of those take place at the Stock
Pavilion. Guest lectures take place at various locations and times,
including the Animal Science Laboratory, Stock Pavilion, or virtually
through Zoom.
We encourage everyone to come meet us at Quad Day. You'll likely have
the chance to interact with one of our executive dogs and engage with
our team. If you can't make it, stay updated through our Instagram at
@illinikennelclub, join us for our info night or regular meetings, or
reach out via email at illinikennelclub@gmail.com to join our mailing
list. We're looking forward to a fantastic semester ahead and hope to
see you soon!