Online master's program provides flexibility for food science professional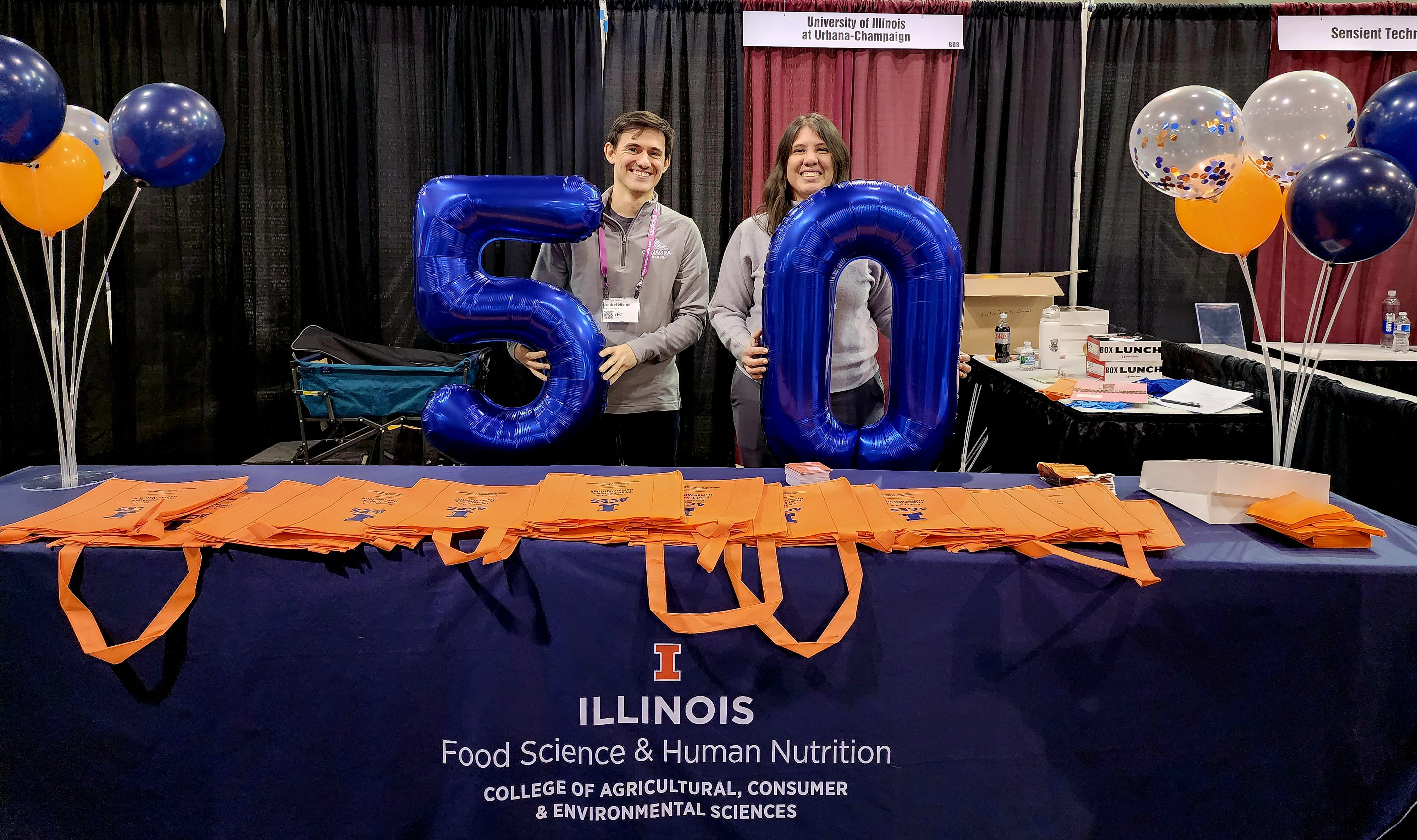 Vanessa Herrera works at Conagra Brands as a principal development scientist in the meat snacks research and innovation team. She's a student in the online Master of Science in Food Science program.
I initially graduated with a bachelor's in chemistry, but since graduation I became more and more passionate about utilizing my chemistry skills for food analysis, which then merged with my culinary creativity and curiosity to continue a career as a food scientist. I learned a lot through projects, traveling for work, visiting manufacturing locations, and short courses; however, it has always been my objective and dream to pursue a higher-level formal food science education to complete my background and hands-on experience since I first entered the food industry as a food scientist with a chemistry background almost a decade ago.
The U. of I. online food science program allows me to obtain a research-based approach to solving food industry challenges, while still having the flexibility to complete graduate-level courses and literature reviews, as well as completing challenging short research projects every semester through coursework to strengthen my problem solving, innovation, and overall food scientist skills. In the month of November, I have been working intensively on starting up new lines at work, traveling, and spending almost three weeks away from home, yet I can still connect to class every Monday evening and complete asynchronous course material, as well as meeting with my group mates to complete a literature research presentation. This level of flexibility is exactly what I need to successfully complete my graduate coursework and the reason I value this program and opportunity so much.
Every semester, I look forward to the new class I am taking and how it can help me think further outside the box to push boundaries to solve challenging innovation proposals and help my team with continuous improvement and line expansion capabilities. The education I have obtained through the online master's program has enabled me to complete research proposals for new ingredient technologies or challenging groundbreaking technologies while keeping cost, quality, and food safety as a top priority.
I cannot highlight enough how much I value the knowledge and expertise of the FSHN faculty; I appreciate the high academic level and faculty engagement even through a virtual format. I am proud to be part of this program and look forward to completing my food science master's with the support of such great faculty and resources available.