ACES to host U.S.-German Forum on the Future of Agriculture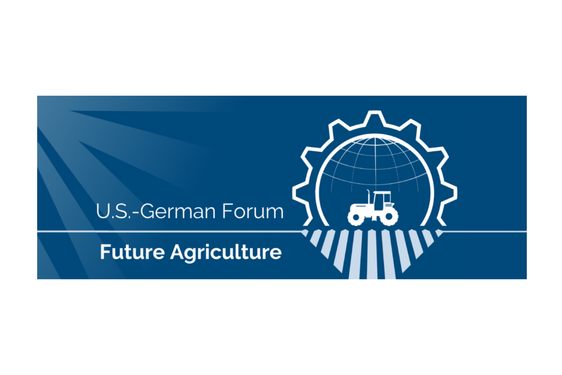 Selected farmers in the United States Corn Belt will participate in the U.S.-German Forum on the Future of Agriculture, a unique transatlantic dialogue starting in spring 2023.
Serving as the implementing partner, the College of Agricultural, Consumer and Environmental Sciences (ACES) in partnership with the European Union Center at the University of Illinois will work with the Aspen Institute Germany to bring together German and U.S. farmers and key agricultural stakeholders from research and business.
Through the exchange of experiences, the opportunity to visit best practices on-site, and the establishment of new transatlantic networks, this project will facilitate a better mutual understanding of different agricultural practices and promote innovative approaches for the future of agriculture and rural areas.
The College of ACES invites farmers from Illinois, Iowa, Indiana, Missouri, and Ohio to apply.
Germany's participants are being recruited from the eastern part of the country (Mecklenburg-Vorpommern, Brandenburg, Saxony-Anhalt, Saxony, Thuringia).
Participants will have the opportunity learn more about agricultural practices and policies in each other's countries, conduct site visits to see best practices and innovative solutions on the ground, and explore opportunities for transatlantic collaboration. The first year of the program will focus on the core issue of climate and will seek to answer the following questions:
What measures are needed to make agricultural systems more resilient to climate change and sustainable, thereby securing the livelihood of farmers and their contribution to rural regions in the face of climate-related risks?

How can agriculture strengthen social and political cohesion in rural regions and in our societies?

How can politics shape the framework for more socially and economically sustainable agriculture?

How can transatlantic cooperation in the agricultural sector be promoted and how can transatlantic partners better learn from each other?

How can we overcome longstanding transatlantic conflicts and differing policy approaches around food production to assume a joint global leadership role under the umbrella of the transatlantic partnership?
The project includes interactive virtual sessions between March and July 2023 (approximately 11 hours total), a 5-day in-person meeting (travel time to and from the meeting included) in Champaign-Urbana, Illinois in June/July 2023, collaboration on a joint publication to be released in September 2023, and virtual closing event in September 2023.
Eligibility
Applicants for this exchange program must:
be active farmers and/or work in agriculture-related business, politics, research, etc.,

have at least 3 years of experience in the field of agriculture,

be able to actively participate in all components of the virtual and in-person exchange,

be able to participate in the development and publication of recommendations in the form of a publication and a final event,

have an interest in transatlantic exchange and the topic of climate and agriculture,

have sufficient knowledge of English.

German applicants should live and work in the eastern part of Germany (Mecklenburg-Vorpommern, Brandenburg, Sachsen-Anhalt, Sachsen, Thüringen).

U.S. applicants should live and work in the Corn Belt (Iowa, Indiana, Illinois, Missouri, Ohio).
Find complete details and call for applications here.