ACES International hosts Foreign Agricultural Service's Jim Suits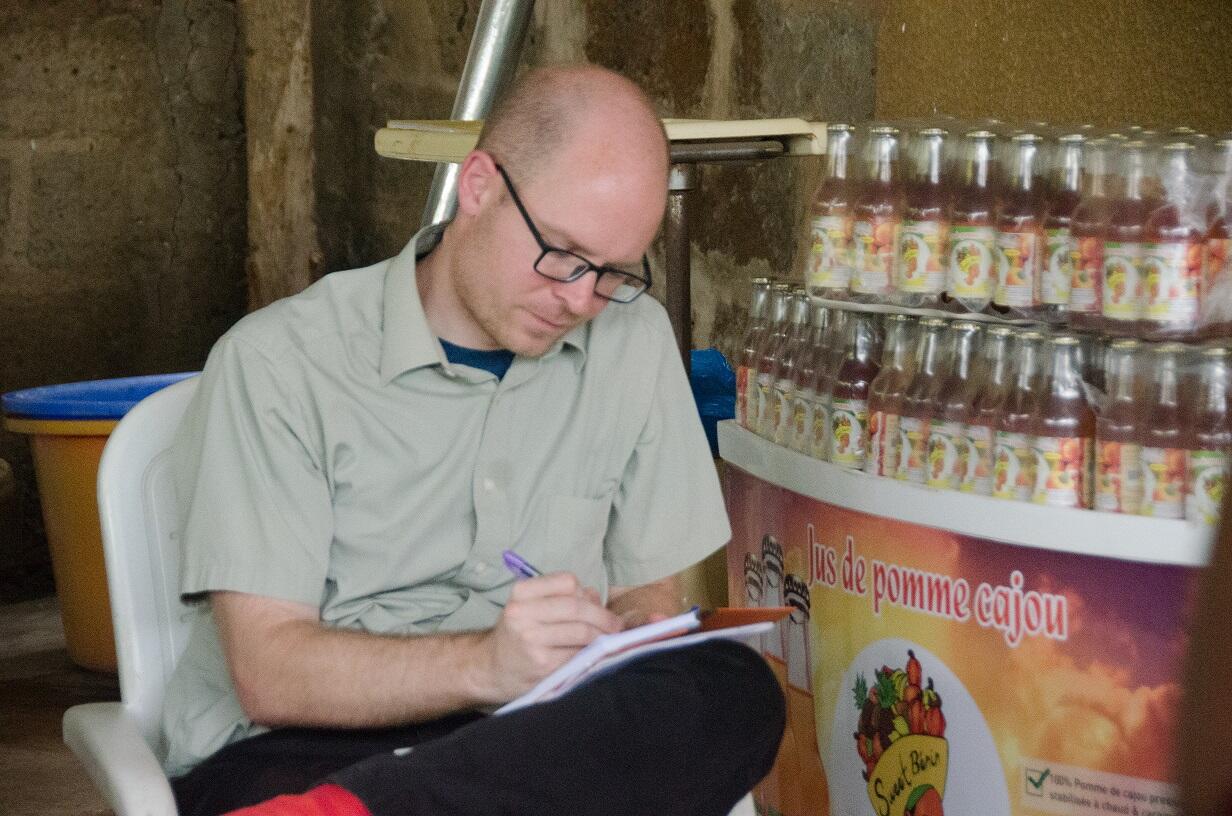 ACES International hosts Foreign Agricultural Service's Jim Suits
On April 6, the ACES Office of International Programs hosted Jim Suits, a project management officer in USDA's Foreign Agricultural Service (FAS).
Suits' visit provided an opportunity for students and faculty to learn more about how FAS works with the agriculture industry to navigate the ever-changing nature of agriculture across borders.
"In an ongoing effort to create access for ACES faculty, staff, and students to policymakers and government agencies in Washington, D.C. the Office of International Programs has resumed our special seminar series that brings speakers like Mr. Suits to the college. These highly impactful sessions have brought the former Director of NIFA's Center for International programs, Otto Gonzales; current Director of FAO North America, Jocelyn Brown; and many other USDA administrators to Illinois," explains Suzana Palaska, associate director for the ACES Office of International Programs.
"Many barriers to international trade exist, including attitudes towards biotechnology, the difficulty finding ships to transport, and the surprisingly heated debate about those tiny PLU labels on produce," noted Suits as a preview to a presentation he gave to faculty and students.  
While on campus, Suits met with select ACES students, including Global Food Security Interns, who are interested in careers with the FAS, and with college leadership.
Suits presented "Agriculture Without Borders" to a live audience of ACES Global Academy members and Global Food Security Interns and Fellows, and it was also broadcast over Zoom.
FAS links U.S. agriculture to the world to enhance export opportunities and global food security. In addition to its Washington, D.C. staff, FAS has a global network of nearly 100 offices covering approximately 180 countries. It runs research labs in six countries, trade and development offices in 72 countries, and food safety offices in 29 countries.
Suits explained that FAS identifies and addresses trade barriers to build trade capacity. Using a graph of production value plotted with production quality, he illustrated the differences in fragile markets, emerging markets, and developed markets, and what programs FAS offers to those in each category. For example, FAS coordinates food aid to fragile markets, training and capacity building and exchange programs to emerging markets, and market promotion to developed markets.
An example of a recent interesting dilemma he gave was that France requires their produce labels (PLU stickers) be "home compostable" but also adhere to the product and be removable without causing damage. Thus, the FAS made research funding available under the Technical Assistance for Specialty Crops (TASC) program to assist in the development of a home compostable PLU sticker.  
As Suits noted, within all of the programs FAS manages there are many opportunities for ACES students and faculty to be involved and find career opportunities.  
Funding and Fellowship Opportunities for Faculty
All of the FAS research programs, including Borlaug and Cochran Fellowships, are listed on this page.  
Two programs currently accepting applications that may be of interest to ACES faculty include:
The Scientific Cooperation Research Program (SCRP) supports joint research, extension, and education projects – lasting up to two years – between U.S. researchers and researchers from selected emerging market economies. Applications open until June 6. Read more here.
The Scientific Exchanges Program (SEP) focuses on a cohort of Fellows who will spend up to 12 weeks at the U.S. academic institution and work directly with U.S. scientists in their fields. Each Fellow must hold a minimum of a Master's-level degree, be in the early or middle stage of their career, and represent a university, government agency, or research entity in their home country. Read more here.
The International Agricultural Education Fellowship Program provides fellowships to eligible U.S. citizens to assist developing countries in establishing school-based agricultural education and youth extension programs. Deadline May 16. Read more here.
Careers in International Agriculture
For students hoping to begin a career in international agriculture, Suits said to concentrate on getting international experience and learning a foreign language. He said it is important to "be conversant in areas outside of your specialty but don't try to be an expert in everything."
Potential career paths include areas such as:
Agricultural economics

Trade policy

International relations

Marketing

International development
The next application period opens May 2. Read more here.