ACES international seed funding continues to grow into larger impacts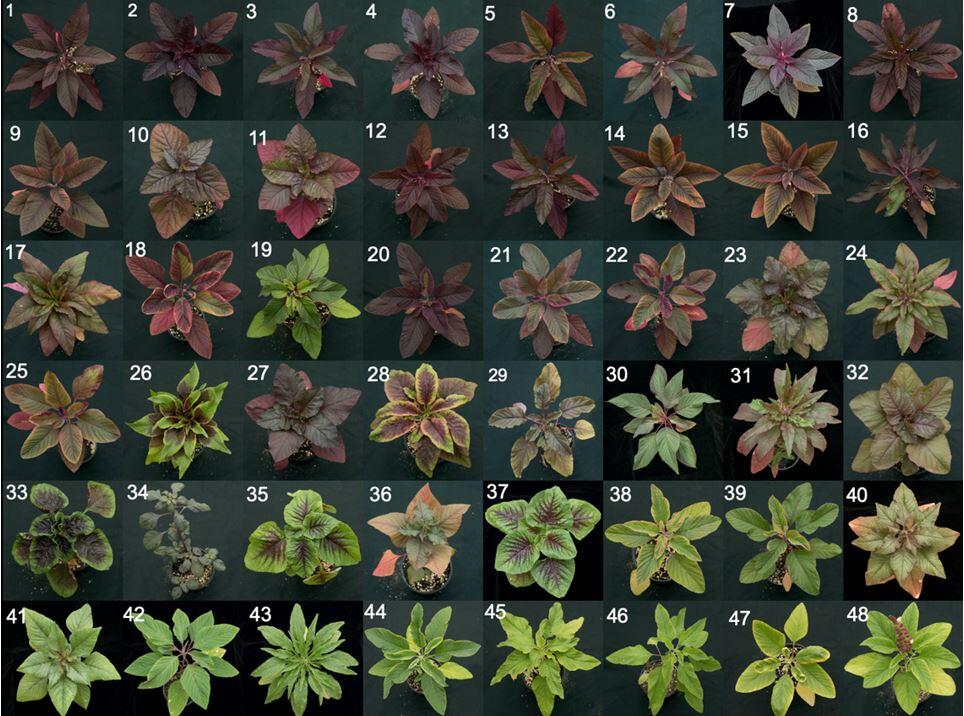 ACES international seed funding continues to grow into larger impacts
The longstanding College of Agricultural, Consumer and Environmental Sciences (ACES) International Seed Grants program, facilitated by the Office of International Programs, continues to prove itself successful, as recent impact reporting shows. The program allows faculty to apply for $4,000 grants to create or support international research or extension activities.  
View Call for Proposals for spring 2021 seed grants (for ACES faculty) due March 19.
"Seed grants can help faculty get a project started or build a new dimension into existing work. The funds also help faculty build connections, support students, and showcase ACES' work on an international stage," notes Alex Winter-Nelson, associate dean for international programs.
View past seed grant recipients here.
To track the impacts of the grant program, ACES International administers a survey, generally two years after the funds were disbursed. Despite the challenges of the COVID-19 pandemic of the past year, several notable impacts were reported from seed grants allocated in Fall 2018, Spring 2019, and Fall 2019.
Informing the G20
A seed grant awarded to Angela Lyons, professor in agricultural and consumer economics, helped her provide research-based policy recommendations to the G20 leaders.
"This work [completed as part of the seed grant] has served as a platform for launching several other projects and research outcomes related to economic and financial inclusion in the developing world (including research articles, policy briefs, working papers, presentations, etc.), including contributing to the work of the T20 under the Saudi Arabian and Italian G20 Presidencies (https://www.t20italy.org/ )," reports Lyons, whose received a grant for "Enhancing the Livelihood and Economic Security of Syrian Refugees in Lebanon."
Developing a soybean toolkit
A seed grant awarded to Glen Hartman, research professor in crop sciences, facilitated the completion of "Soybean Disease in the Tropics: A Management Toolkit," which Hartman published and presented in an online webinar. He has also developed relationships with the Pan African Soybean Trial Operators. View the presentation here.
"The information will be used by lab technologists and all those involved in seed production throughout the organizations' seed production units. When the Universities are in session, the guide will be very helpful to the aspiring scientists. The information will also be useful in what we call 'plant clinics' where farmers bring diseased samples for identification and advice," says James Njorge, from the Kenya Agricultural and Livestock Research Organization.
 
New Partnerships
Seed grants help ACES faculty build new partnerships around the world, which ultimately means more opportunities for ACES students.
"Thanks to this grant, we established an ongoing collaboration with the University of Seville (Department of Genetics) in Spain," reports Jaume Amengual, professor in food science and human nutrition.
Other new international partnerships reported in just these three grant cycles included collaborations with: The Institute for Scientific and Technological Research of San Luis Potosi (IPICYT); University of Veterinary Medicine, Vienna, Austria; the Institute of Cytology and Genetics of the Russian Academy of Sciences; the Instituto Nacional de Investigaciones Forestales Agricolas y Pecuarias; the Departments of Agronomy, Soils and Climate Change at Can Tho University, Vietnam; and Stellenbosch University, South Africa.
Benefits to students
ACES faculty also reported using seed grants to improve the courses they teach.
"I significantly revised ACSCI 451 thanks to the grant," says Jason Ridlon, professor in animal sciences, who received a seed grant for "Androgen production by urinary microbiome as a novel risk factor for prostate cancer" (collaborating with partners in South Africa).
Additionally, many grantees reported theses or dissertations related to the grants as well as enhancements to undergraduate research experiences.
Chance Riggins, professor in crop sciences, reported two of his undergraduate students won research support grants related to his seed grant "Collaboration for research on betalain pigments in Amaranthus species and implications for studies of stress adaptation, enhanced nutrition, and natural food colorants" (collaborating with partners in Mexico).
More to come
Though many impacts were reported, some faculty were unable to complete planned travel that was integral to their projects due to the worldwide pandemic. In these cases, extensions for use of the funds were granted. Also several faculty reported pending applications for additional external funding related to these grants.
The ACES International Seed Grant program was initiated in 2009. Each project is funded through the Arlys Conrad Endowment Fund.
Image submitted by Chance Riggins. It includes some of the 48 genotypes he studied arranged by total betalain pigment content. Genotypes were obtained from the USDA National Germplasm Collection and commercial seed suppliers. Pigments were surveyed for natural food colorant applications.