Alumna with a passion for national forests challenges students to seek adventure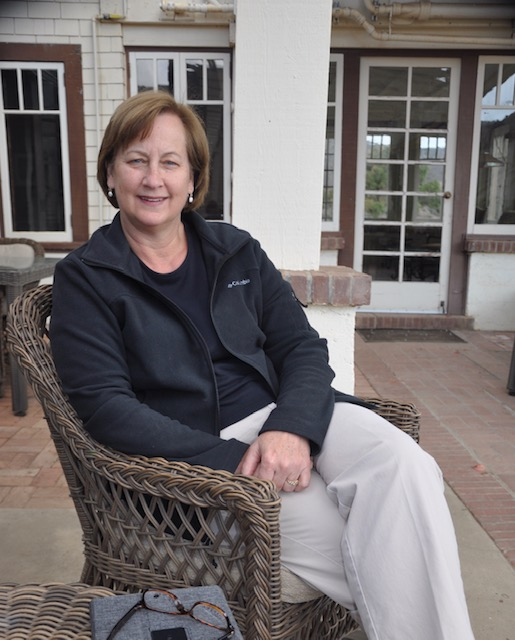 Alumna with a passion for national forests challenges students to seek adventure
With a bachelor's degree in forestry and a love for adventure, Nora Rasure's life and career have been nothing short of exciting. Rasure enjoyed a successful 40-year career with the U.S. Forest Service and is now retired and living in Sisters, Oregon. While she was able to create amazing memories during her career, she was also able to make a difference by caring for public land and serving people.
Growing up, Rasure spent a lot of time outdoors and fell in love with nature. She joined 4-H, where she participated in several conservation, wildlife, and biology programs. However, the biggest influence on her passion was a week-long forestry camp in Wisconsin where she learned about all aspects of forest management and became completely enamored. These interests led her to the University of Illinois, where she received her bachelor's of science in forestry.
Rasure fondly remembers her time in the College of Agricultural, Consumer and Environmental Sciences (ACES). She appreciated the diverse education she received here. It allowed her to have a forester background, but still pursue other interests within forestry because of her broad education. She was active in the Illini Foresters student organization, serving as the chairperson.
Reflecting on her time in ACES, her favorite part was the relationships. The small cohorts of the forestry program allowed her to make lifelong connections. The faculty also left an impression on her. They took a personal interest in students and cared about helping them reach their next goals, which she appreciated immensely, she recalls. That continues today. Learn more on the ACES future students page.
After graduation, Rasure started her career in the U.S. Forest Service. She began supervising eight teens in Nevada. Her career, eventually, took her all over the U.S. and in all different directions. Recently, Rasure wrapped up her time as the regional forester in the Intermountain region. Her leadership role was significant. The region included 32 million acres, 12 national forests, and 3,000 employees. She had a wide range of responsibilities and decisions to make, and she interacted with people and nature on all levels.
Rasure says her career was "built over time." She took advantage of opportunities that came her way to try new things and take on more leadership. "It's not always comfortable or easy, but you just go with it," says Rasure, who always felt that excitement and interest outweighed nerves and uncertainty.
Rasure's career and journey have certainly brought her joy. Not only did she live in seven states, each special for their own reason, and traveled all over the U.S., her job allowed an abundance of fun activities. She skied, went snowmobiling, river rafted, took horseback riding trail trips, and even rode a fat-tire bicycle – all while on the clock.
"Overall, my job gave me a lot of fulfillment," she says.
Rasure will surely continue to find joy and adventure during her retirement. While the pandemic ruined her plans to travel more, she looks forward to doing that again. She also plans to spend more time with family and friends, as well as train her new golden retriever puppy. She's been looking after herself physically with yoga and walking, but also mentally, as she is taking the time to learn about something new that interests her: holistic nutrition. Of course, she will stay engaged with her passion for the national forests. She joined the National Association of Forest Service Retirees, and is serving on its board. Overall, Rasure plans to take life at her own pace.
As for ACES students, "Be adventurous and explore different opportunities," Rasure advises. "Don't think you've got it all figured out, or that you have to have it all figured out. It's a journey. It's about trying new opportunities, exploring different paths, being open to possibilities, and finding things that bring you joy."