Caetano-Anollés among five new experts added to CI MED's Health Innovation faculty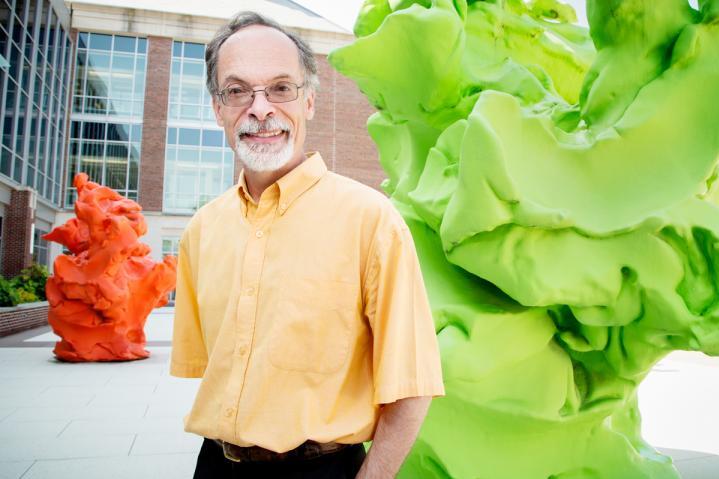 Gustavo Caetano-Anolles
Five distinguished faculty members from four different colleges across the University of Illinois Urbana-Champaign campus are joining Carle Illinois College of Medicine as Health Innovation Professors (HIP). The new HIP faculty bring expertise from a wide range of disciplines that will lead to advancements in the medical field and improve the human condition.
The new faculty join from the College of Agricultural, Consumer and Environmental Sciences (ACES),  College of Liberal Arts and Sciences (LAS), College of Education, and Gies College of Business.
"These new HIP faculty members will help foster new learning and research opportunities for our students and will champion CI MED's interdisciplinary approach to advancing health care and training physician innovators," CI MED Dean Mark Cohen said.
Health Innovation Professors will collaborate with Carle Illinois students, physicians, and other health care providers and experts to pursue new frontiers in health-related research and innovation, creating new opportunities for funding from government agencies, industry, and foundations. The new faculty members will also pioneer advancements in medical education and the integration of health-related concepts into undergraduate and graduate courses across the UIUC campus.
The new faculty members include Gustavo Caetano-Anollés, a professor in the Department of Crop Sciences, part of the College of ACES.
Professor Caetano-Anollés explores molecular diversity and how molecular structure determines biological function in plants, animals, fungi, and microbes of significance to agriculture. He studies the origin, structure, and evolution of genomes, proteomes, RNomes, and functionomes for applications including bioengineering, biomedicine, and systems biology. He is a University Scholar and is a 2016 recipient of the Fullbright Scholar Award. His GCA lab studies evolutionary bioinformatics, and he is interested in the origin and evolution of viruses. Professor Caetano-Anollés is also an affiliate of the Carl R. Woese Institute for Genomic Biology.