College of ACES announces merger of agricultural leadership, education, communications program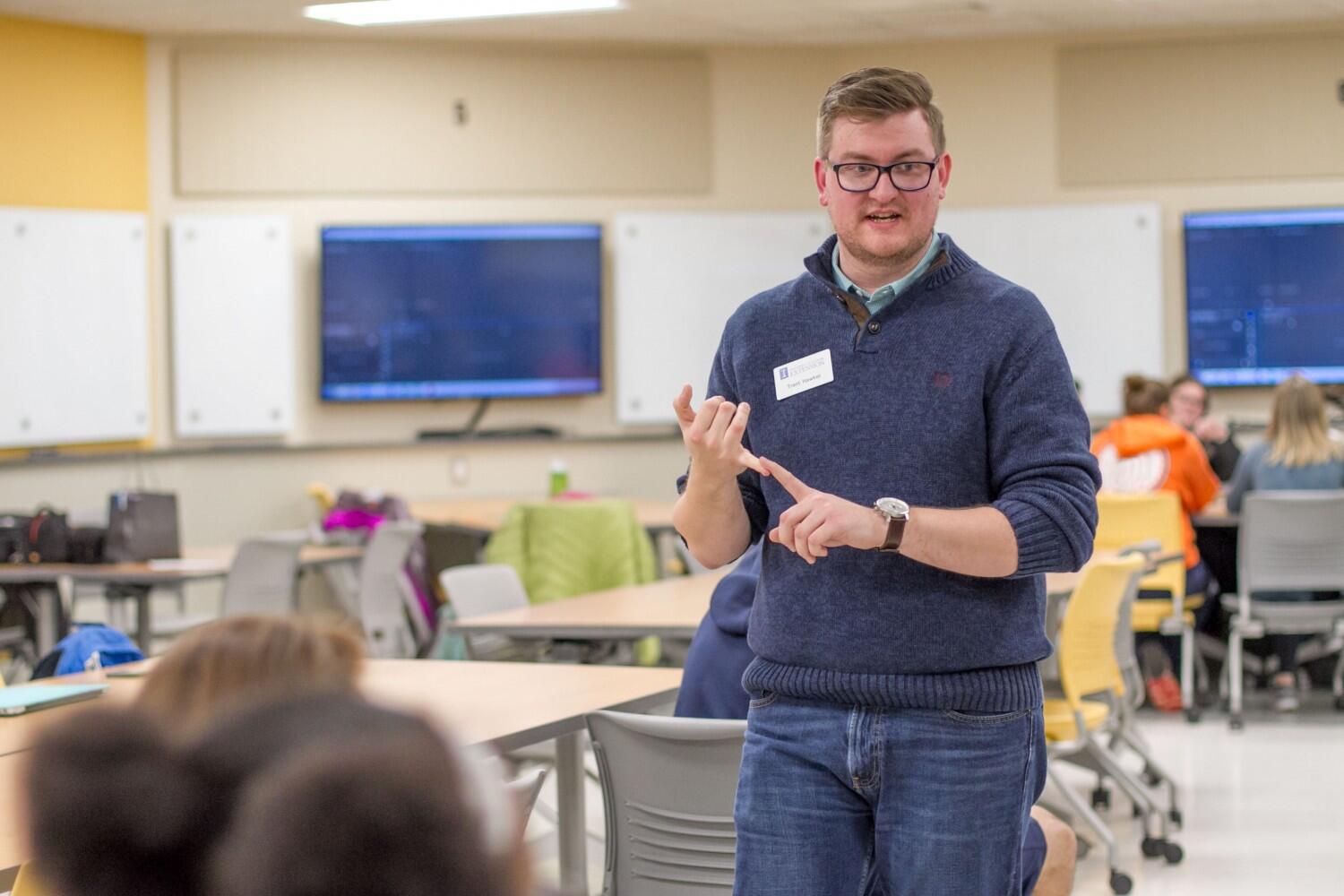 College of ACES announces merger of agricultural leadership, education, communications program
URBANA, Ill. – This month, the Illinois State Board of Higher Education voted to officially approve the merger of the agricultural education and agricultural communications programs in the College of Agricultural, Consumer and Environmental Sciences at the University of Illinois. The new program, Agricultural Leadership, Education, and Communications (ALEC), went into effect immediately following the decision. 
The merged program will host agricultural education, agricultural communications, and organizational and community leadership.
The effort to merge these two programs began in spring 2018 with a core planning team consisting of faculty from the leadership, education, and communications concentrations. The merger provides a vibrant opportunity for students to study how people work together and lead their peers, learn from and educate others, and communicate issues relevant in agriculture.
"A benefit of going through the process of merging was the opportunity to get both faculty teams together to discuss how we might build some synergy," said David Rosch, interim associate dean of academic programs and associate professor in ALEC. "To the extent that the curriculum in ALEC will shift a bit, the changes were due to thinking better together about how we can educate students."
Rosch has been named as director of the ALEC program. Pending approval by the Board of Trustees, Rosch will start serving in the role Aug. 16.
Just as important as planning for the merger administratively was intentionally focusing on merging the two separate cultures in AGED and AGCM, Rosch said. "For example, the ALEC faculty hosted a day-long retreat this past semester that was focused just as much on teambuilding as it was on logistical planning."
Kim Kidwell, dean of the College of ACES, added, "Creating ALEC will raise the visibility and influence of the three founding programs across the University of Illinois Urbana-Champaign campus. Dr. Rosch has the vision, leadership ability, and passion needed to elevate ALEC to national pre-eminence."
The program will be accepting transfer students from within the University of Illinois starting fall 2019, students from external colleges in spring 2020. ALEC will begin recruiting high school students to apply to the new program to enroll in fall 2020.
ALEC is designed to prepare students for graduate study and a broad variety of careers in industry, journalism, advocacy and advertising, formal classroom education in agricultural sciences, cooperative extension, governance, and more.
More information on the ALEC program will be made available on the ACES website and ACES social media.