Food Science and Human Nutrition Pilot Processing Plant Renovation Update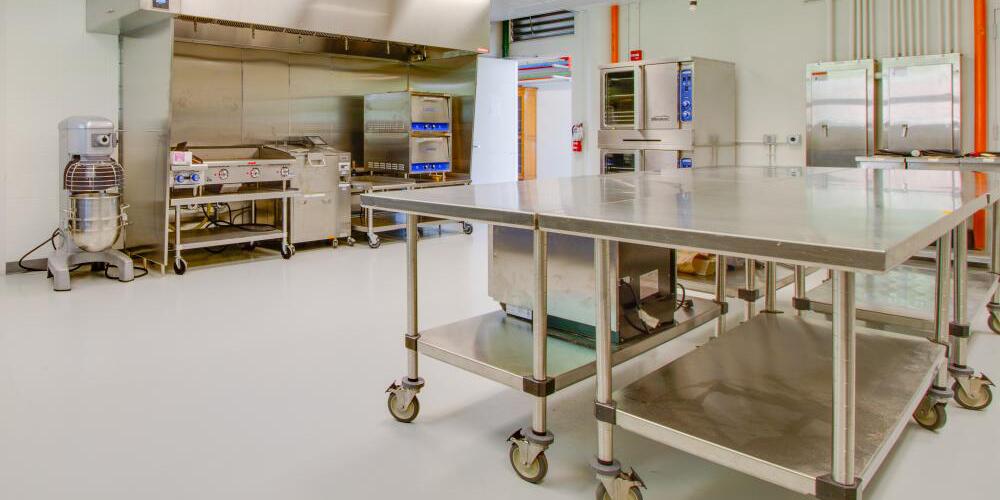 Food Science and Human Nutrition Pilot Processing Plant Renovation Update
Construction on the Food Science and Human Nutrition Pilot Processing Plant (FSHN-PPP), which began in May 2016, was completed earlier this spring. Although primary construction is complete, gifts to defray the cost of the construction are still needed.
The facility has undergone a $3-million transformation, with new HVAC, utility, and electrical systems; improved food safety considerations; and the addition of a product development kitchen, food analysis lab, conference space, and more.
The processing equipment installation has occurred throughout the spring. Over $1.5 million in modern equipment was donated and another $2 million in new equipment was acquired. The FSHN-PPP now features multiple dryers, HTST/UHT, twin-screw extruder, retorts, milling line, juice processing, and a tomato sauce processing line.
The product development kitchen offers stone and convection ovens, various fryers; gas, induction, and electric stovetops; electric griddle, and a proofing cabinet. There is also a large assortment of dough-working equipment, blenders, mixers, food processors, grinders, and various pots, pans, skillets, and baking sheets.
Our faculty, students, and industrial partners are all excited to be working together in this newly renovated space. Grants totaling more than $1.17 million have been received to expand the Sustainable Agricultural Food System project, allowing students to participate in processing a growing number of products, grown on the university's Sustainable Student Farm for the University of Illinois dining halls.
Core classes have been updated to include new teaching modules made possible by the renovation, as well as providing a more robust education on operating in a food-grade processing facility. Research has also been impacted, with several faculty and industry projects able to launch with the food grade space and new processing equipment in place.
Naming opportunities are available. Contact Matt Smith, Assistant Director of Development, at 217-333-9355 or msmi@illinois.edu to learn more.