Madhu Khanna named Director of the Institute for Sustainability, Energy, and Environment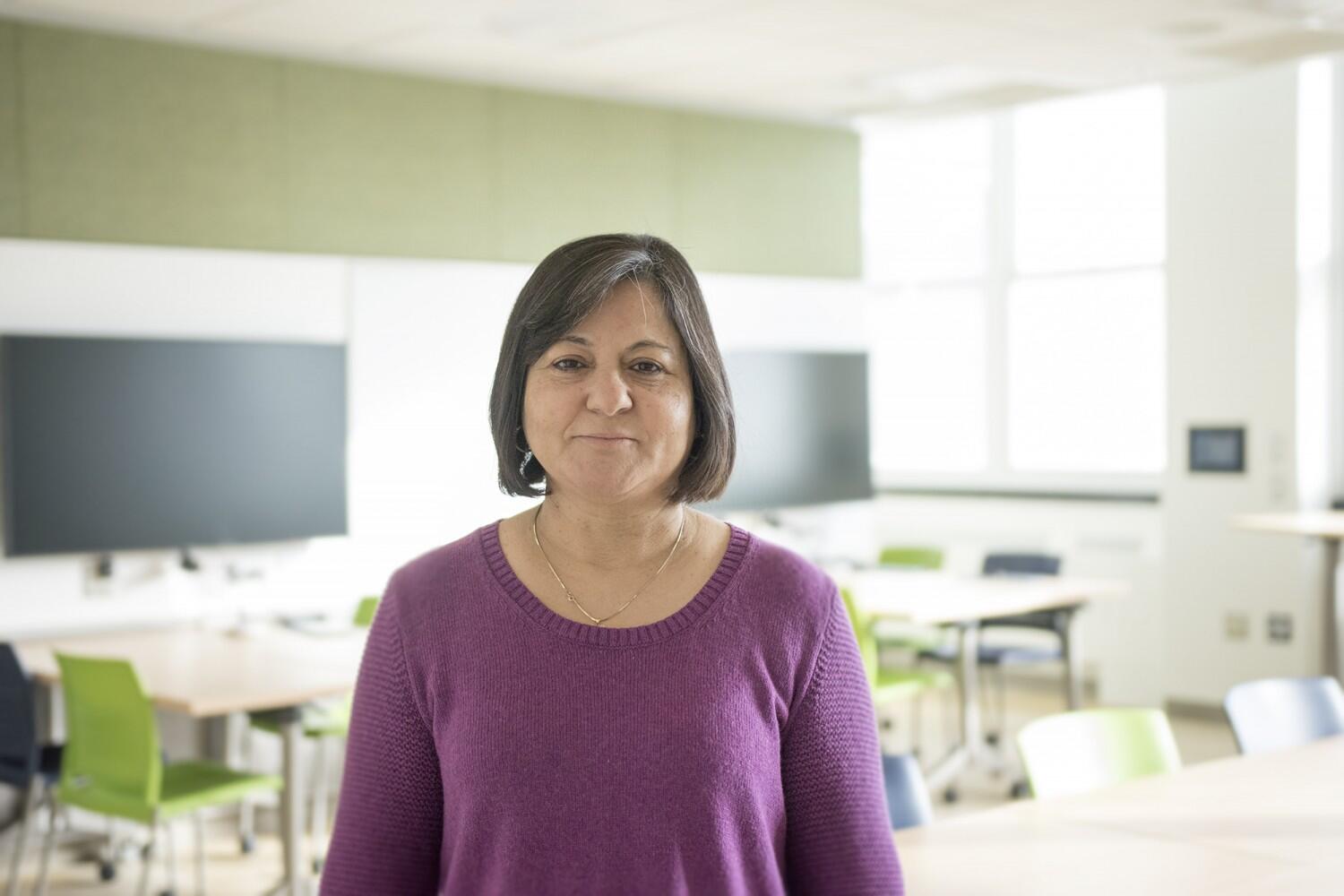 Madhu Khanna named Director of the Institute for Sustainability, Energy, and Environment
Professor of Agricultural and Consumer Economics (ACE) Madhu Khanna has been named the Alvin H. Baum Family Chair and Director of the Institute for Sustainability, Energy, and Environment at the University of Illinois Urbana-Champaign. Khanna, who has served as iSEE's Interim Director since 2020, assumes the role on July 16, pending the approval of the Board of Trustees.
"Dr. Khanna's vision for iSEE is remarkable, and she's put that vision into action. Because of iSEE, the University is a national leader in sustainability," said Susan Martinis, the Vice Chancellor for Research and Innovation at Illinois. "The Institute has helped bring in some of the university's most innovative and important research projects, and iSEE has also established, through partnership with academic units, a campuswide sustainability fellows minor as well as an undergraduate certificate in environmental writing. Madhu's commitment and drive have positioned iSEE well for even further growth and impact in the future."
Khanna, who has been at Illinois since 1995, is the ACES Distinguished Professor of Environmental Economics in the Department of Agricultural and Consumer Economics at Illinois and President of the Agricultural and Applied Economics Association (AAEA). She studies why producers adopt innovative production technologies to meet demands for food and fuel, such as precision farming, biofuels, and participation in conservation programs. Her work informs stakeholders and policy makers about the cost-effectiveness of various policy approaches to improve environmental quality and their implications for farm profitability, land use, and food and fuel production. She has co-edited two volumes of the Handbook of Bioenergy Economics and Policy, and she has served on the Science Advisory Board of the U.S. EPA and on the editorial boards of several leading journals.
An accomplished scholar and educator, she co-leads the Center for the Economics of Sustainability, serves as the Sustainability Theme Leader at the Center for Advanced Bioenergy and Bioproducts Innovation (CABBI), and has helped found a new Agroecosystem Sustainability Center on campus. She has authored over 150 articles and mentored 28 graduate students and 14 postdoctoral fellows. She earned her Ph.D. from U.C. Berkeley.
"I am delighted to lead iSEE to foster broad participation in interdisciplinary research in sustainability on campus to tackle some of the most wicked sustainability challenges that confront us in the 21st century as well as to offer opportunities for students to develop environmental leadership skills," Khanna said. "We aim to position campus to play a transformative role in moving us all to a more sustainable future."
Khanna succeeds Founding Director Evan H. DeLucia at iSEE, which is focused on actionable, interdisciplinary research, educating the next generation of sustainability experts, and moving the campus toward carbon neutrality and a more sustainable future. Founded in December 2013 as part of the campus strategic plan, iSEE has led the development of two Illinois Climate Action Plans, sought innovative funding methods for campus sustainability improvements, and has pushed forward 75 acres of on-campus solar and the purchase of significant off-campus solar and wind power. iSEE has also established, through partnership with academic units, several student learning opportunities. And, as one of the university's most prominent research institutes, iSEE has facilitated more than $175M in sponsored research funding, including the DOE-funded $115M CABBI and SMARTFARM projects, and the USDA-funded Agrivoltaics project for Sustainably Colocating Agricultural and Photovoltaic Electricity Systems (SCAPES) and the Farm of the Future (Illinois Farming and Regenerative Management, I-FARM).