More physical activity, less screen time linked to better executive function in toddlers, study finds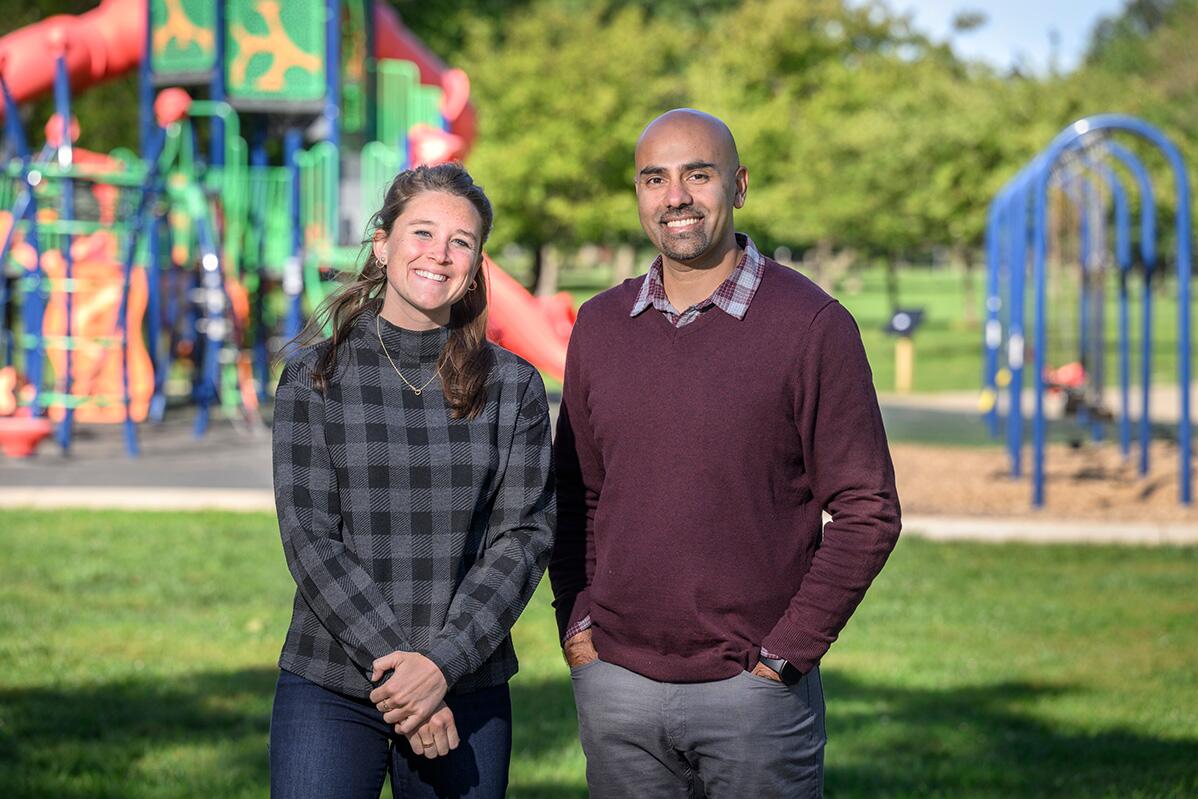 Arden McMath and Naiman Khan
CHAMPAIGN, Ill. — A new study explored whether adherence to American Academy of Pediatrics guidelines for diet and physical activity had any relationship with toddlers' ability to remember, plan, pay attention, shift between tasks and regulate their own thoughts and behavior, a suite of skills known as executive function.
Reported in The Journal of Pediatrics, the study found that 24-month-old children who spent less than 60 minutes looking at screens each day and those who engaged in daily physical activity had better executive function than those who didn't meet the guidelines.
"Executive function underlies your ability to engage in goal-directed behaviors," said University of Illinois Urbana-Champaign kinesiology and community health professor Naiman Khan, who led the study with graduate student Arden McMath and food science and human nutrition professor Sharon Donovan.
The families of the 356 toddlers in the new research are participants in the STRONG KIDS 2 cohort study at the U. of I., a long-term look at the interdependent factors that predict dietary habits and weight trajectories of children who are followed from birth to 5 years old.
Read more from the Illinois News Bureau.