New nutrition policy certificate program offers industry immersion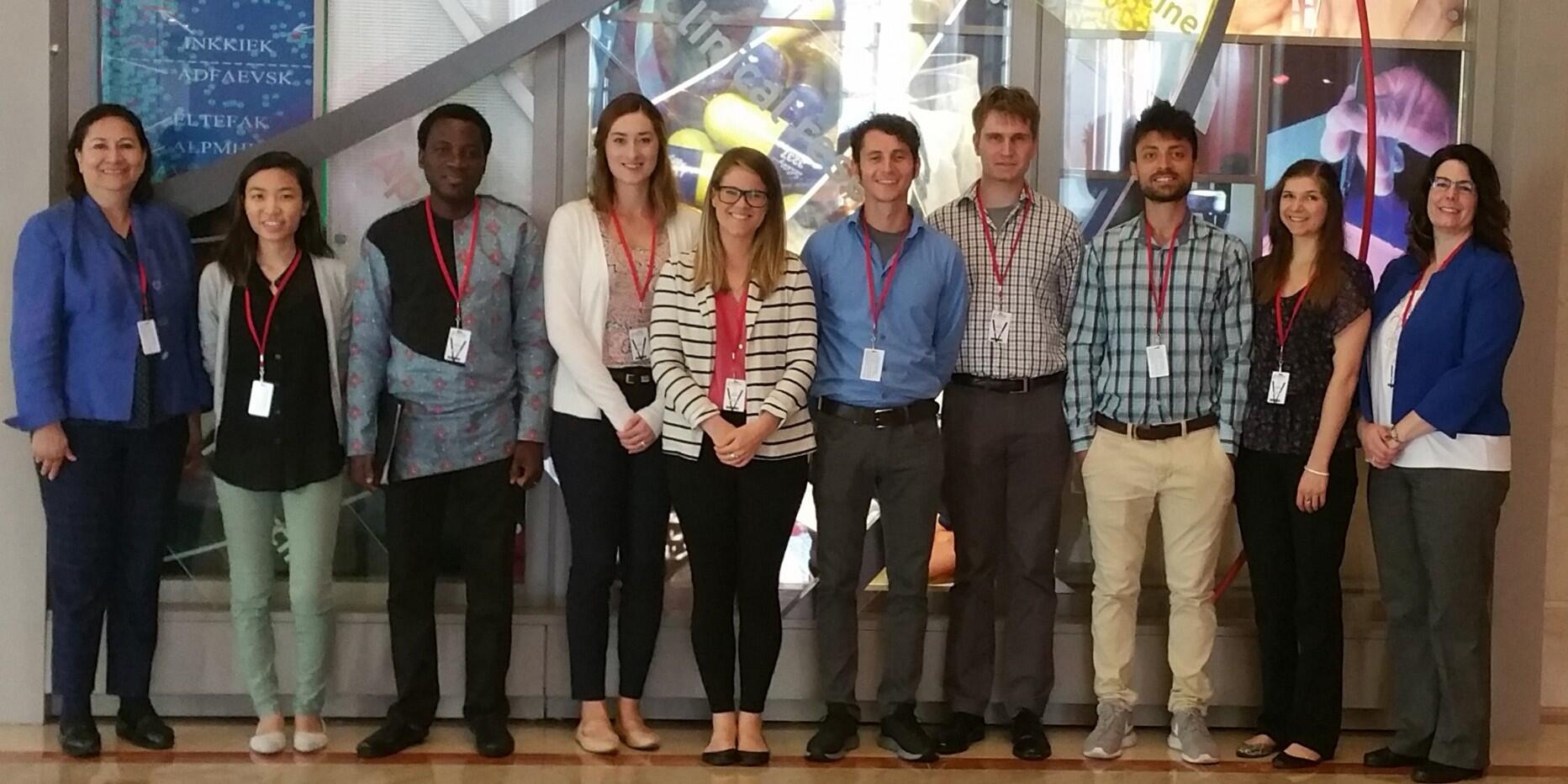 New nutrition policy certificate program offers industry immersion
URBANA, Ill. - Graduate students at the University of Illinois looking to expand their careers in nutrition can now apply to a new certificate program, Nutrition Policy and Food/Feed Regulations, in the Division of Nutritional Sciences (DNS) at U of I.
The certificate program provides graduate students with the knowledge and skills needed to succeed in the regulatory environment of human food and feed industries and prepares them for leadership positions in industry and government.
DNS, in the College of Agricultural, Consumer and Environmental Sciences (ACES), trains master's and doctoral students in different areas of nutritional sciences, explains Elvira de Mejia, DNS director and professor in the Department of Food Science and Human Nutrition.
Current focus areas in DNS include animal nutrition, biochemical and molecular nutrition, community nutrition and nutritional education, dietary bioactive compounds, food safety and toxicology, and human and clinical nutrition.
"Our mission is to provide excellence in this interdisciplinary nutritional program through innovation," de Mejia says. "Students do research and discovery through education, so our vision is to prepare transformative leaders in nutrition."
To obtain the certificate, students will complete three required courses: food regulations or pet food and feed regulations; science translation; and nutrition policy, as well as at least one credit hour from the elective courses of their choice.
Applicants are accepted on a rolling basis. Students interested in applying can learn more and apply here, or contact Jessica Hartke at jessh@illinois.edu or Elvira de Mejia at edemejia@illinois.edu.
"This interdisciplinary certificate program educates master's and doctoral students in not just food and feed regulation and nutrition policy, but also in translating the knowledge they get through the new translation of science communications course," de Mejia adds.
Students in the certificate program are matched with a faculty mentor but also have the opportunity to work with other advisors as part of the program in DNS.
"There is very close, constant evaluation and feedback that we keep with the students, and they know we have open doors for them to come and talk to us, ask questions, and just engage in conversations to be successful in the program," de Mejia says.
Along with one-on-one attention, students also have opportunities to work with alumni through the industry immersion for career opportunity course and the new introduction of food regulations course.
De Mejia explains 43% of DNS alumni go on to work in academia, while others work in the private sector or government, so students' career paths are not limited.
New courses developed for the Nutrition Policy and Food/Feed Regulations Certificate Program provide industry exposure to students so they can gain a better understanding of the types of skills needed to pursue careers in the human and animal food sectors.
The program was developed in part with a $150,000 Higher Education Challenge Grant from the USDA National Institute of Food and Agriculture. A team of 10 faculty and staff prepared the innovative and highly interdisciplinary grant, from five units in the College of ACES: DNS; and the departments of Food Science and Human Nutrition; Animal Sciences, Agricultural and Consumer Economics; and the Agricultural Leadership, Education and Communications program. The grant team also includes partners from industry and government.