University of Illinois urban greening expert to speak at World Economic Forum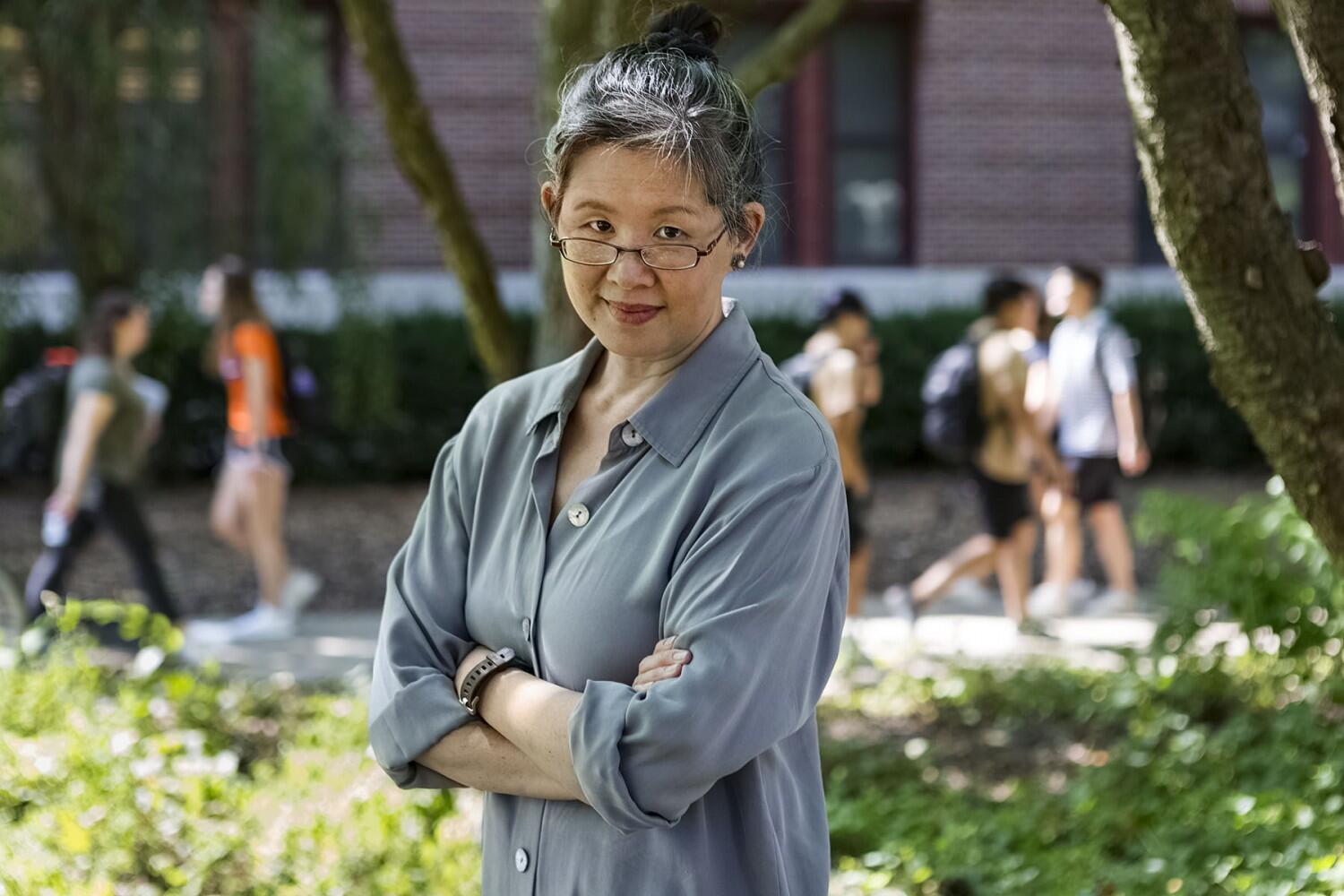 University of Illinois urban greening expert to speak at World Economic Forum
URBANA, Ill. – Ming Kuo of the University of Illinois will speak to global business leaders and heads of state next week at the 50th World Economic Forum in Davos, Switzerland. Kuo is the first faculty member from the university to present at the influential annual meeting, which draws thousands each year and aims to improve the state of the world.
Kuo will speak about the connections between mental health, urbanization, and loss of contact with nature, making the case that investments in urban greening could improve mental and physical health.
"Put very simply, as a species, we're going mad, bad, and sad," says Kuo, an associate professor in the Department of Natural Resources and Environmental Sciences at Illinois. "We're seeing indicators of poor psychosocial health globally, especially in cities. Surprisingly, there are also strong indications that 'nature deficit disorder' is contributing to this social and psychological breakdown as humans move into cities and urban areas become more devoid of vegetation."
Kuo is co-author of a 2019 Science Advances article exploring mental health improvement as an ecosystem service provided by nature, and suggesting exposure to nature can reduce risk factors and symptoms of mental illness. In multiple studies, she and colleagues have tied exposure to nature to milder ADHD symptoms, lower Medicare spending, and less violent crime, as well as better standardized achievement scores in school children. In 2018, Kuo won the prestigious Heinz Award in the environment category.
Based on her own body of work and others', Kuo will argue that society should stop thinking of nature as a non-essential nicety. Instead, it should be considered a necessary tool in the fight against the global mental health epidemic. "We should look at this through a public health lens. Just like other aspects of infrastructure we now see as essential for an urban area – streets, sidewalks, sanitation, etc. – green cover should be the next big component of public health infrastructure for cities."
Kuo points out that the cost to plant trees is miniscule compared to what is spent on health care and the costs of lost productivity due to mental illness each year. And there's a multitude of additional benefits to urban greening, including decreasing crime, improving learning, reducing the urban heat island effect, mitigating climate change, and more. "We can kill so many birds with just one stone – or tree," Kuo says.
Many forum attendees are likely to agree, given the goals of the meeting.
In a pre-meeting press conference, Klaus Schwab, founder and executive chairman of the World Economic Forum, said, "The meeting will serve to make green investment mainstream and ultimately imperative. We will launch in Davos next week a platform for public-private cooperation for reforestation. Its aim will be planting one trillion trees by the end of this decade."
Given their multifaceted benefits, Kuo hopes many of those trees will be planted where human densities are highest. That's one of her key messages.
"Much of the global effort toward reforestation has occurred in the hinterlands, but it's just as important, if not more, to plant trees in cities," she says. "It might be more expensive initially to plant trees in urban areas, but the return on investment is likely to be much higher there as well. I'd like to see people expand their notion of reforestation."
Kuo's presentation will be available after the conference on the World Economic Forum's YouTube channel.
The Department of Natural Resources and Environmental Sciences is in the College of Agricultural, Consumer and Environmental Sciences at the University of Illinois.