Wearable tech offers up-close look at infant development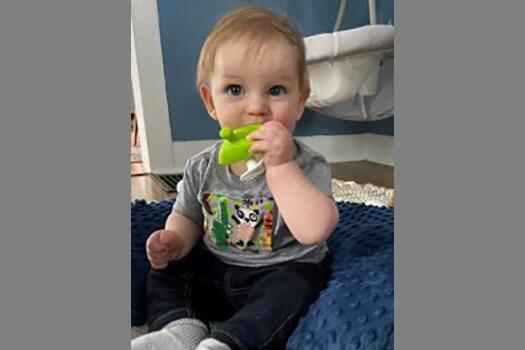 Child wearing a LittleBeats shirt
URBANA, Ill. – Researchers at the Beckman Institute have developed a tool to measure stress regulation and parent-child bonding in young children. The device enables infants as young as one month to provide useful information from the comfort of their own home.
Nancy McElwain, professor of human development and family studies, worked with Mark Hasegawa-Johnson and Romit Roy Choudhury, professors of electrical and computer engineering, to develop LittleBeats, a small wearable device that collects data via electrocardiogram, audio, and motion sensors.
Concealed in the front pocket of a specially designed, infant-sized shirt, LittleBeats enables remote data collection from the comfort of a participant's own home. Data from the device helps researchers evaluate infant stress regulation and physiological responses in the context of their everyday interactions with parents and siblings.
Read more from the Beckman Institute.