Financial Planning Association's Annual Conference showcases ACES talents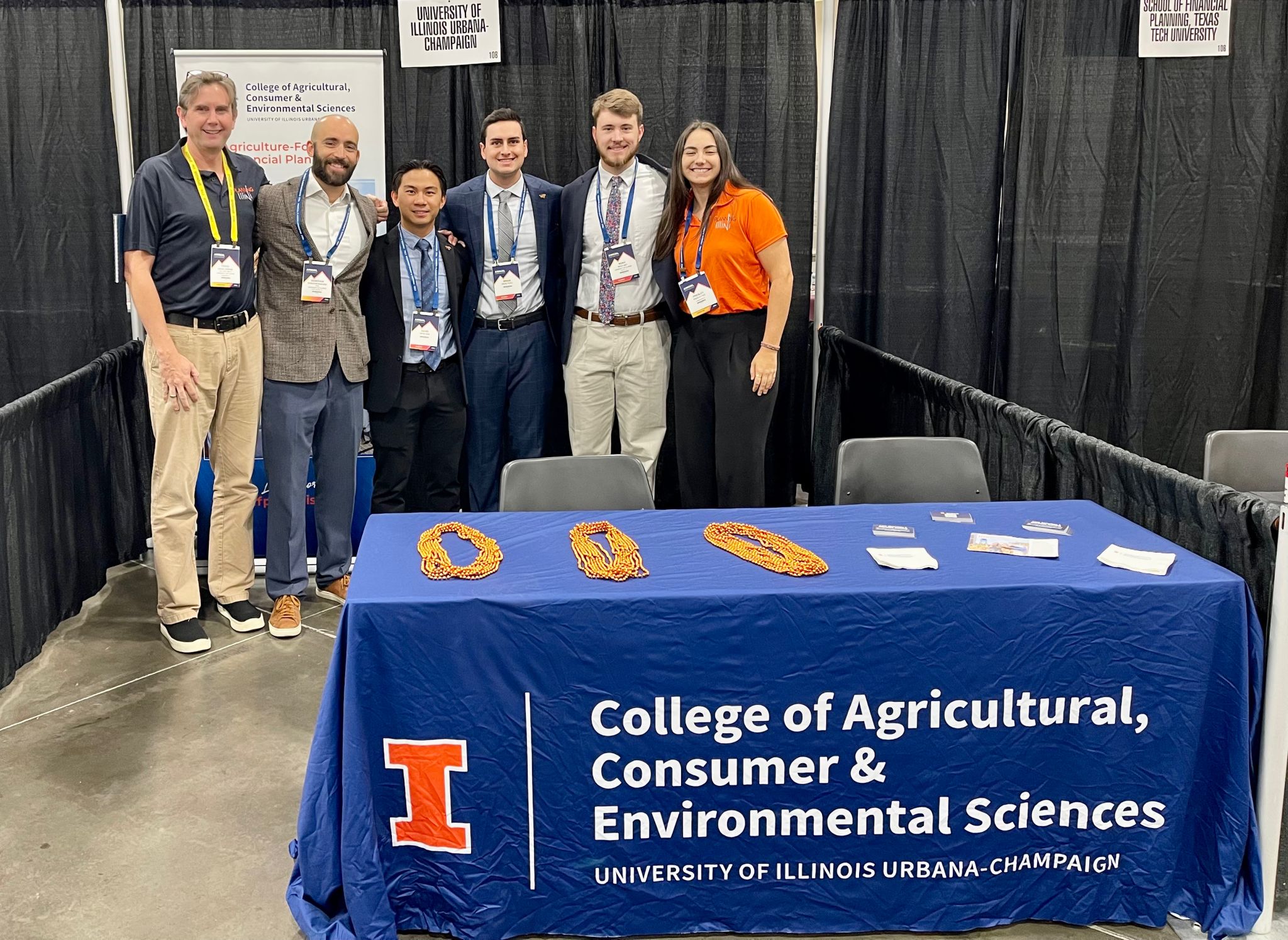 In late September, three students from the College of Agricultural, Consumer and Environmental Sciences (ACES) - David Sun, Noah Gay and Brian Paoli - represented the Financial Planning Team at the Financial Planning Association's Annual Conference. Each of the students is pursuing a major in  Agricultural and Consumer Economics with concentrations in Financial Planning.
In preparation for the conference, these three individuals dedicated approximately six months to put together a comprehensive financial plan, including creation, development, presentation and feedback.
At the conference, they presented their plan and engaged in a quiz bowl competition focused on financial planning topics.
While the final results of the competition did not align with their initial expectations, each participant gave their best effort and found it to be a great experience.
For both David and Noah, the process of preparing the financial plan was their first opportunity for hands-on experience in the Financial Planning sphere. The bulk of their plan development occurred during the spring semester, prior to gaining internship experiences.  
This opportunity provided the team members with a platform for professional growth and helped them gain valuable skills such as teamwork, experiential learning, technical knowledge and a better understanding of research.
"It's a great way to apply what you have learned from classes and exercise financial literacy," David stated. 
Involvement in the Financial Planning Team opened doors for both David and Noah, leading them to internships in the financial planning industry. Noah completed his internship with Savant Wealth Management in Rockford, Illinois, while David interned remotely with Crosspoint Wealth Partners during the summer and now holds a part-time position with Busey Bank in Urbana during the academic year. 
Noah attributes much of his personal and professional growth to his experience within the College of ACES. He likes the smaller feel of the college within the university and believes that the people in his program are down-to-earth.
David and Noah both offer the same piece of advice to future college students: Get involved! Engaging in extracurricular activities is a great way to meet new people, build professional relationships and gain valuable experience.
Read more about ACE senior Brian Paoli's FPA conference experience here.