5 Questions: Patrick Martin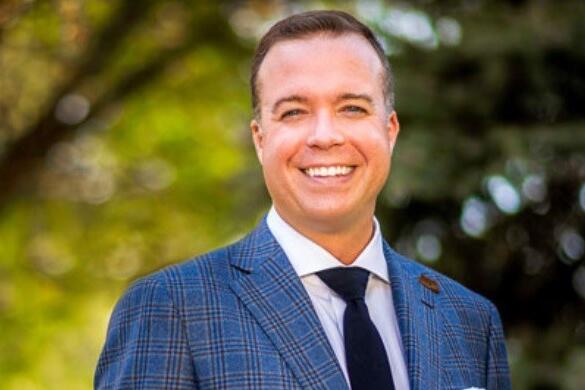 This week's 5 Questions Friday features ACES alum, Patrick Martin ('09 Policy, International Trade and Development). Today, Martin works as a government relations professional for Cozen O'Connor Public Strategies, Chicago and Washington DC.
Where did you grow up, and do you have an agriculture background? If so, describe. 
I grew up in the Chicago suburbs and didn't have much exposure to agriculture in my youth. My first real interaction was coming to the University of Illinois. The College of ACES afforded me an opportunity to interact with classmates who grew up in many different types of rural and farming communities and provided me with a great deal of perspective that I still appreciate today.
What is your job today, and why is it rewarding? 
I am a government relations professional, or as it is more commonly known "a lobbyist," working for Cozen O'Connor Public Strategies out of our Chicago and Washington DC offices. Contrary to how the profession is portrayed in movies and television, I find the work to be incredibly fun and inspiring. I spend my days working on behalf of some of the most recognizable and lauded corporations in America - helping them interact with federal, state, and local governments.  It's a challenging job, where I am always meeting interesting people and learning new things. 
What is your greatest professional achievement so far? 
In 2020 I was named by Crain's Chicago Business to their annual 40 under 40 list. Past winners include President Obama, Governor Pritzker, Oprah Winfrey, and many others. It was an extraordinary honor to be included on the list and the recognition has helped me open many doors. Particularly in the midst of the pandemic, many business leaders were seeking access to, and guidance from, policy-makers and other government agencies. My team and I became quite instrumental in connecting those who write laws with those in business responsible for implementing them. As a result, we helped many organizations navigate through significant economic and human resource hardships.
Did you have a mentor or someone who had a great influence on you in ACES? If so, describe. 
Professor Robert Thompson was my professor for Ag Econ (ACE 456).  He was a remarkable instructor who had served at the highest levels of the U.S. government in senior roles at the Department of Agriculture and the White House Council of Economic Advisors.  He really helped me see what a career in government could look like at a very formative time in my college career, and I've stayed in close contact with him over the years since I graduated.     
How did scholarships or internships help you? 
I received a number of scholarships to the University of Illinois that were extremely helpful for me and my family. The Illinois General Assembly scholarship covered my tuition, which as the son of two public school teachers was a really huge deal for my family.  After I graduated from U of I, I was fortunate to be selected as an intern at the White House right after President Obama was elected. It was an incredible experience and I enjoy staying closely involved with the University of Illinois Washington DC internship program, where I meet with interns each year to counsel them on how to pursue careers in politics, public policy, and government