5 Questions: Reproductive biologist thriving at the intersection of biomedical science and agriculture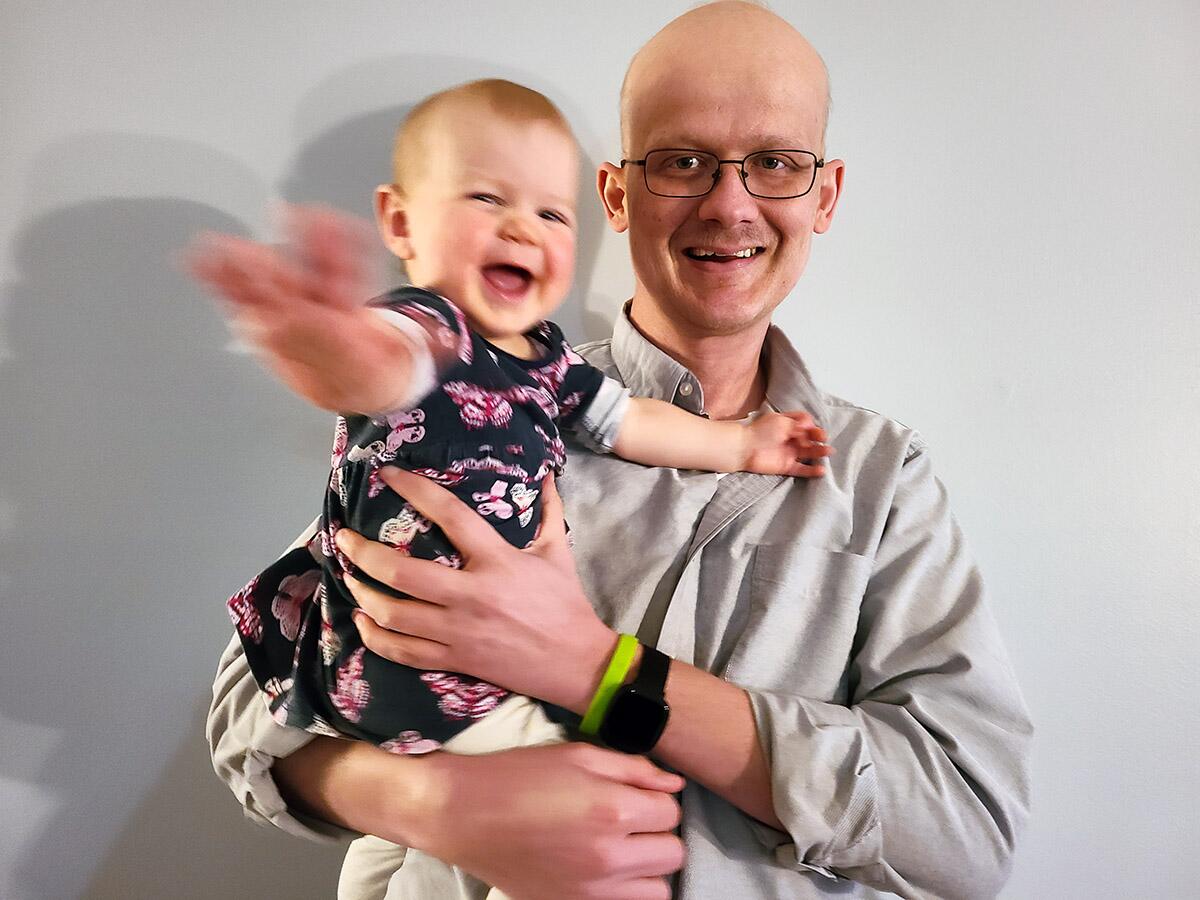 5 Questions: Reproductive biologist thriving at the intersection of biomedical science and agriculture
This week's 5 Questions Friday features Matthew Dean, assistant professor in the Department of Animal Sciences. Dean's group studies the female reproductive system, with the goal of improving fertility in both humans and livestock.
What motivates you in your work?
The biggest motivator is curiosity. I want to know how things work. I love coming with new hypotheses that we can test in the lab. That way, we can move research forward. Another motivator is a desire to make discoveries that help society. The research in my lab is very basic, but I hope it leads to improvements in the fertility of both humans and livestock species.  
What do you like about working in ACES and why did you choose to come here?
There are several reasons why I chose U of I and ACES. First, my research interests include both biomedical and animal agriculture-related questions. I think our animal science department is one of the best in that respect. I love that my colleagues study everything from cancer to animal nutrition. Secondly, my wife is also a scientist, so we needed a university where we both could thrive. We felt like there were lots of opportunities here for her as well. Finally, we liked the Champaign Urbana area. Everyone is so kind, both on and off-campus. When we came here for my interview, it felt like a place we would want to live.  
When did you know you wanted to be a professor?
I've always known I wanted to be a teacher. My bachelor's degree is in Agricultural and Environmental Education. By the time I graduated, I knew I did not want to teach high school, and I thought that I wanted to be an Extension agent. That led to a master's degree in Animal Science. That was my first experience with research, and I loved it. After that, I knew I wanted to do a Ph.D. so that I could have my own research lab someday.
What's it like working with students who are finding their way in the world?
It is both the best and scariest part of my job. Watching students learn about science, think critically, and build confidence is awesome. It is even better when it helps them take the next step in their career, whether that be grad school, vet school, a job, or something else. The scary part is that sometimes students ask me for advice. Graduate school doesn't train you for that. I try to be honest and stress that everyone's path is different. In the end, they have to make these big decisions for themselves. I also think it is important to connect students to people with diverse careers to help them make their own decisions.
What do you like to do when you're not working?
I try to spend time as much time with my daughter as possible. She is just over a year old, and it is incredible how fast she is growing, learning, and changing. She learned to walk recently, and now she is all over. She loves to be outside, so we try to let her spend time in the backyard or at the park as much as possible. Otherwise, I also like to be outdoors. I like to hike and camp, which is hard to do with a toddler! But my wife and I try to go hiking as much as we can.