5 Questions: Student finds genuine connection and caring in ACES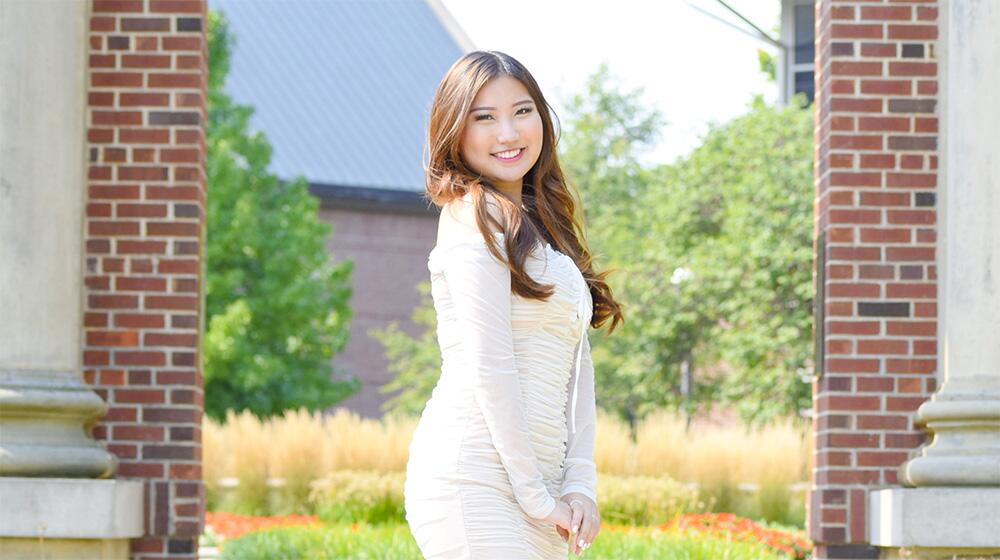 5 Questions: Student finds genuine connection and caring in ACES
This week's 5 Questions Friday features Clare Hur, agricultural and consumer economics (ACE) major with management goals
1. Where did you grow up? Do you have an agriculture background? If so, please describe.
I grew up in a suburb of Chicago called Carol Stream. I have no agriculture background. 
2. What year are you, and how did you choose your ACES major?
I'm currently a senior and I chose my major because I wanted to have management experience to aid in my goal of becoming a human resource manager in the future. 
3. Who is your favorite professor and why? 
I would say my favorite professor would be Professor Stoddard. I took two classes with him (ACE 222 and ACE 231) and he would always be very caring about the students and made class enjoyable. 
4. Why should more students check out ACES?
I feel like I have made so many genuine connections with other people within ACES. Everyone is great - the professors, the advisors, and my peers have all made me feel like I was genuinely cared for because they're all so kind and understanding. Another perk of being in ACES is that you'll have opportunities to connect with big companies such as FritoLay and PepsiCo because they visit our campus from time to time. 
5. What advice about college do you have for high school students?
Work hard, play hard. It's important to be organized and make sure that you're staying on top of your academics, but if you're studying a lot then you should reward yourself by hanging out with friends or doing something you like. You never want to overwork yourself because that will cause burnout. So make sure that you fit those days of self-care into your schedule. It's all about balance.